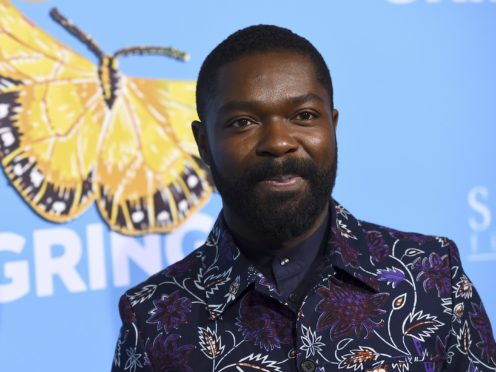 David Oyelowo has been hailed as a "really talented actor" as his latest film received its world premiere in Los Angeles.
The Oxford-born actor stars alongside Charlize Theron in Gringo, which premiered at the Regal LA LIVE on Wednesday.
Director Nash Edgerton praised Oyelowo, 41, on the red carpet.
"I think he's a really talented actor. I had dinner with him, we got on really well and he totally got the tone of what I was trying to do," he said.
"And I just knew halfway through dinner he was the guy I wanted to cast in this movie."
The movie is about Oyelowo's character's run-in with the Mexican cartel as he tries to manufacture a legal cannabis pill and also sees Paris Jackson make her feature film debut.
Also appearing in the film is Devon-born Harry Treadaway, who said its release is "timely" because of the ongoing debate about the drug as it becomes increasingly decriminalised in the US.
Its use, even for medical purposes, remains illegal throughout the UK.
"I think it's a timely comedy which comes at a time when it's an interesting stage. You've got some states where it's totally legal, you've got some states where they'll lock you up for 10 years for having pot," the 33-year-old said.
"All debates are good and I can absolutely see there are advantages for a drug like that, there's a lot of medicinal uses for it."
– Gringo is released in UK cinemas on Friday.