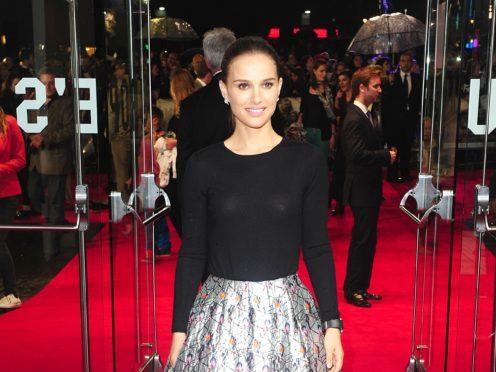 Natalie Portman and Mark Hamill are among the Star Wars actors celebrating Star Wars Day.
The annual celebration of the film series takes place on May 4, a play on the phrase "May the force be with you".
Hamill, who has played Luke Skywalker since the 1977 original film, wrote on Twitter: "May The Fourth Be With [YOUR NAME HERE].
Portman, who played Padme in the three controversial prequel films, shared a photograph of herself in costume when she reprised her role for the comedy show Saturday Night Live.
She captioned the shot: "This #StarWarsDay, say something 'bout the motherf*&%ng prequels, bitch. @nbcsnl."
Warwick Davis, who has appeared in multiple Star Wars films, wrote: " Happy #StarWarsDay! To quote Obi-Wan Kenobi, the Force is "…an energy field created by all living things. It surrounds us & penetrates us; it binds the galaxy together." #MayThe4thBeWithYou Today, let's acknowledge the Force, connect with each other & bring peace to OUR galaxy."
Rian Johson, who directed the most recent Star Wars film, The Last Jedi, posted photographs of his brother and his nephews looking at models of space crafts at Star Wars Celebration and wrote: "Aaaand here's what it's all about: this is my brother & his kids at Celebration 3 years ago. To every single Star Wars fan out there, love you guys & #MT4BWY."
Ron Howard, who directed the upcoming Han Solo spin-off Solo: A Star Wars Story, shared a featurette about introducing the young pilot to audiences and creating his first meeting with Chewbacca.
Solo: A Star Wars Story will be released in UK cinemas on May 24.