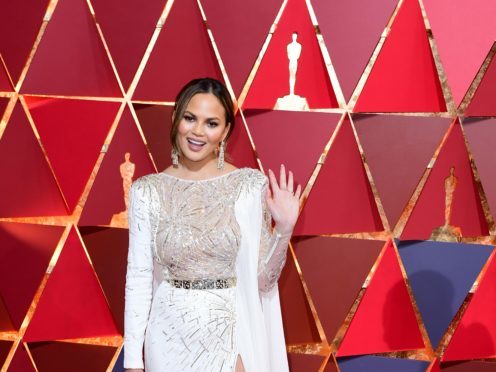 Chrissy Teigen has given fans their first glimpse of her newborn son, as she announced his name is Miles Theodore Stephens.
The model, 32, and her musician husband John Legend, 39, welcomed their new arrival this week.
Teigen, 32, shared an adorable picture of the newborn on Instagram, writing: "Hello, world!
"This is Miles Theodore Stephens – We are drowning in his little peeps and nuzzles.
"Our household feels overwhelmed with love.
"Thank you for all your well wishes!"
On Wednesday, Teigen sent a tweet hinting that the couple's son had been born, teasing "Somebody's herrrrrrre!" along with baby bottle and smiling face emojis.
The baby is a little brother for Teigen and Legend's two-year-old daughter Luna.
Luna was born in April 2016 after Teigen opened up about the couple's fertility struggle and how she had undergone IVF treatment.