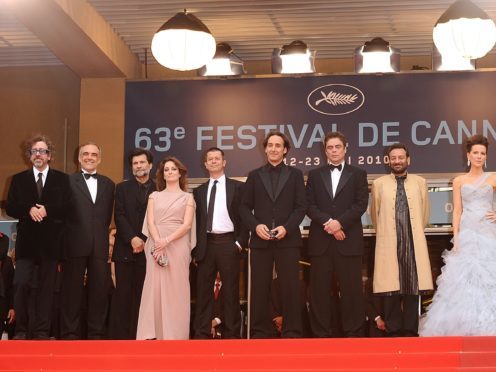 Venice Film Festival director Alberto Barbera has defended the line-up for this year's competition after it was was criticised for including only one film with a female director.
Jennifer Kent's The Nightingale is the only competition entry directed by a woman on the 21-strong list, which includes Damien Chazelle's First Man, which will open the festival on August 29.
The festival's line-up last year also only featured one film directed by a woman.
Out of 60 entries in the official selection for this year's event, eight are helmed by a female filmmaker.
Australian director Briony Kidd said the list was "seriously depressing" and Melissa Silverstein, the founder of Women And Hollywood, which advocates for gender equality in the industry, wrote that she was "speechless".
Responding to the reaction Barbera told The Hollywood Reporter: "Putting another film in the main competition just because it's made by a woman, from my point of view, that would be really offensive for the director.
"I would prefer to change my job if I would be forced to select a film only because it's made by a woman and not on the basis of the quality of the film itself."
He added: "Of course I would be happy to have more females in the festival, but it doesn't depend on me."
Barbera said that the smaller ratio of female-directed films being shown at the festival was caused by "prejudice" within the film industry, which was not affording women directors enough opportunities.
He said: "Sooner or later everybody will realise that female directors are as good and as creative as their male colleagues.
"But this is something that needs to be changed at the beginning of the chain, not at the end, not to guarantee for example, a quarter of film festival slots to women."