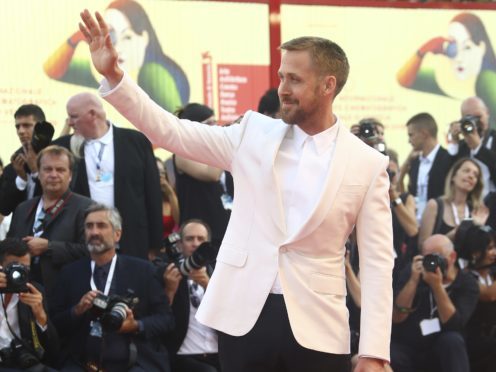 Stars including Claire Foy and Ryan Gosling hit the red carpet for the Venice Film Festival.
The event – which began on Wednesday and will run through to September 8 – was kicked off by the premiere of First Man, which is based on the life story of astronaut Neil Armstrong, the first man to walk on the moon.
Stars of the film Gosling, who plays Armstrong, and Foy, who plays his first wife, walked the red carpet for the film's debut.
British actress Foy, known for appearing in Netflix's royal drama The Crown, wore a red and pink ensemble while Gosling waved to crowds in his monochrome suit.
They were joined in Venice by their co-stars Jason Clarke, who plays astronaut Edward Higgins White, and Olivia Hamilton, who plays his wife Pat White.
Also spotted walking the carpet was British actress and jury member Naomi Watts.
She wore a pink layered dress for the event.
Model Barbara Palvin, 24, wore a blue mini dress which had a floral pattern printed across the front.
And jury president Guillermo del Toro, who has called for gender equality at the festival by 2020, was also spotted with screenwriter Kim Morgan.
First Man will be released in cinemas on 12 October.