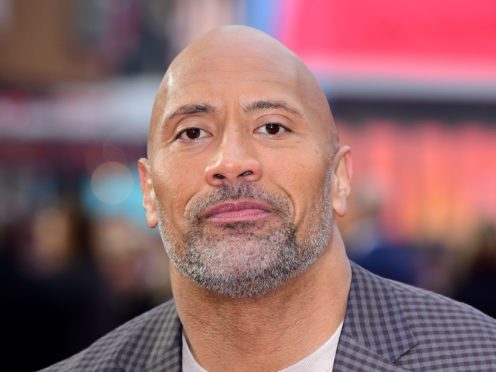 Dwayne Johnson has hit back at Busted rocker Charlie Simpson after he took aim at his upcoming film.
The actor tweeted a brief promo clip of Jumanji, out in December 2019.
"DECEMBER 13th, 2019. The game is not over," the 46-year-old wrote.
"And I get to slap @KevinHart4real's lips into next week The world is once again very happy. #JUMANJI"
A brazen Simpson tagged bandmate Matt Willis in a reply under the post which read: "Oh dear… I wonder if it will be the second worst film ever made?? @mattwillis."
Johnson, also known as The Rock, made sure to give the musician a good telling off.
He replied: "Haha I have a fun idea – how bout you watch it with us and tell us your thoughts. Then we listen to your music and we'll tell you ours.
"You know, face to face like real men do instead of yapping on Twitter."
Twitter users were left grabbing the popcorn as they described their disbelief.
"Woah. @Busted getting told off by the @TheRock. Not a tweet I'd ever think I'd write."
Another user wrote: "OH MY GOODNESS @TheRock SAID, "Yapping on Twitter!" (I'm stealing that!!)"
Last year's Jumani: Welcome To The Jungle is Sony Pictures' highest-grossing film ever, having knocked Spider-Man off the top spot in April.