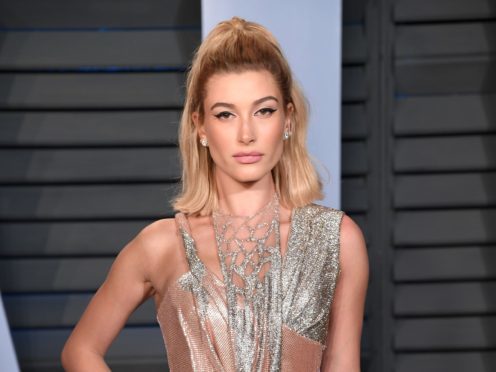 Hailey Baldwin has said getting engaged to Justin Bieber was the "biggest OMG moment" of her life.
The model, 21, and the pop heartthrob, 24, announced their engagement this summer.
Asked by website Coveteur what adventurous things she had been up to, Baldwin said: "Well, I got engaged!
"I think that's probably the biggest OMG moment of the year for me, of my life.
"So that's probably top."
The catwalk queen said she has also been doing plenty of travelling, but did not elaborate on whether that was with her new fiance.
"For me, being adventurous is flying by the seat of my pants, which isn't something I'm normally comfortable with, but I've been doing it for the last few months," she said.
Bieber and Baldwin announced their engagement in July.
The singer wrote on Instagram: "Hailey I am soooo in love with everything about you!
"So committed to spending my life getting to know every single part of you loving you patiently and kindLY."
He added: "My heart is COMPLETELY and FULLY YOURS and I will ALWAYS put you first! You are the love of my life Hailey Baldwin and I wouldn't want to spend it with anybody else. You make me so much better and we compliment each other so well!!"