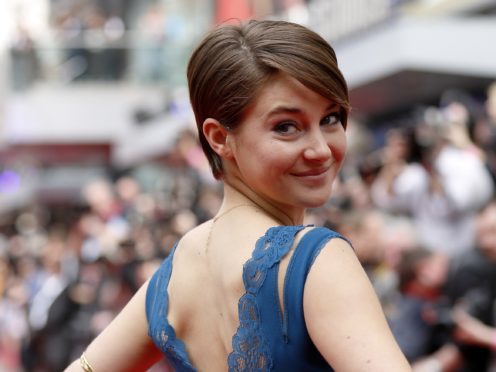 Reese Witherspoon, Laura Dern and Zoe Kravitz showed their support for their Big Little Lies co-star Shailene Woodley by turning out to see her new film.
Photographs posted on social media show the Hollywood stars posing with Woodley and clutching their tickets to see Adrift, about a young couple who get stranded in the middle of the Pacific Ocean.
Woodley posted the image on Instagram and wrote: "WHAT TRUE SUPPORT AND SISTERHOOD LOOKS LIKE. i feel so shown up for."
Witherspoon said: "What a night at the movies ! @adriftmovie Blew me away!! Seeing this incredible true story, i was on the edge of my seat, cheering on @shailenewoodley & @mrsamclaflin who are stuck adrift on a sailboat in the Pacific Ocean.
"Shailene is outstanding in a rare performance of woman vs. nature that is not to be missed. You must see this movie !!"
Big Little Lies, which also starred Nicole Kidman, is returning for a second series.
The first season showed the events leading up to a murder in Monterey, California.