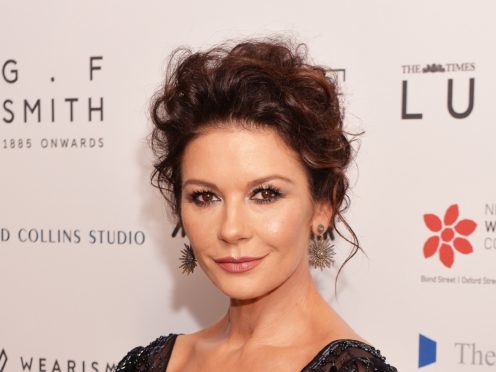 Catherine Zeta-Jones has said she is no longer willing to apologise for her money, fame or good looks.
The 48-year-old actress was born to working-class parents in the Welsh city of Swansea but following a successful career on the big screen has now amassed a multimillion-pound fortune, married an A-list actor and become an Oscar winner.
Speaking to the Daily Mirror, Zeta-Jones revealed her happiness with husband and Hollywood royalty Michael Douglas and said she is too busy focusing on her work to apologise for her success.
She told the newspaper: "One thing I'm not is humble any more. I'm sick of being humble. I really am. 'So sorry I'm rich, so sorry I'm married to a movie star, so sorry I'm not so bad looking.'
"No sorrys. Enough. All that is important to me now is my work.
"That's what I love and the rest of my life is a joy because I've got two beautiful kids and a healthy, happy husband. It's all good, and I'm not going to be humble for that either."
Zeta-Jones has two children with Douglas, 73; Dylan, 17, and his 15-year-old sister Carys.
She believes the pair will follow their illustrious parents – and their grandfather, Hollywood legend Kirk Douglas, 101 – into showbusiness.
Zeta-Jones became a household name when she starred as Mariette in ITV's The Darling Buds Of May in 1991, when she was 22.
That led to film roles in The Mask Of Zorro and Entrapment. She married Douglas in 2000 and won a Best Supporting Actress Oscar in 2003 for her portrayal of Velma in Chicago.