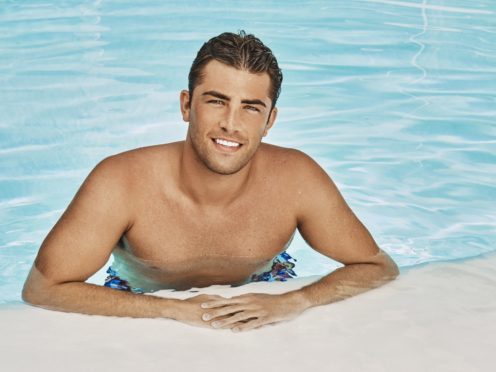 Love Island contestant Jack Fincham has called his partner Dani Dyer "pathetic" during an argument they had after he was found to have lied about aspects of their relationship during a lie detector test on the show.
The pair have long been bookmakers' favourites to win the fourth series of the ITV2 reality show and many of their fellow contestants have said they are the strongest couple in the villa.
During the test, Jack was asked by Dani if he had coupled up with her because he knew her dad was EastEnders actor Danny Dyer. Jack replied he had not, but the test found he was lying.
Jack was later asked if he thought he could be tempted by other girls outside of the villa, which he denied.
Dani said his answer to this particular question was the most important for her to know. Jack said his head would not be turned, but the lie detector found he was lying.
Jack was found to be telling the truth when he said he was in love with Dani, he wanted to be with her forever, he had not fancied any other girl on the show and he wanted to start a family with her.
Following the lie detector test, Dani confronted Jack over some of the results of his answers relating to loyalty.
The pair argued, with Jack accusing Dani of focusing only on the negative outcomes of his results.
Monday's episode ended with Dani walking away from the conversation with Jack calling her actions "pathetic".
Love Island continues on ITV2.