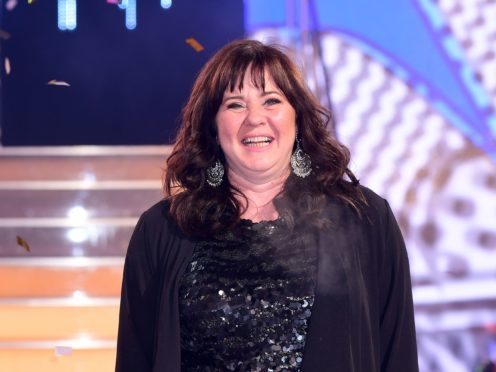 Coleen Nolan has announced she is taking a hiatus from all her work commitments including Loose Women and postponing her solo tour after Kim Woodburn's controversial appearance on the show.
The TV star has previously said she has been devastated by the recent backlash against her following an on-air spat with her former Celebrity Big Brother co-star.
The pair, who initially feuded on the reality show, clashed on Loose Women last week before Woodburn stormed off while calling Nolan "trash".
Viewers turned their anger at the row on Nolan, who could be heard muttering under her breath while Woodburn spoke about her childhood.
A statement from Nolan's team on Twitter said: "Following the constant online bullying, trolling, and misrepresentation of her words, actions and re-actions, it is with sad regret that Coleen is taking an immediate hiatus from all her current commitments including Loose Women and postponing her Never Too Late solo concert tour.
"Coleen has spent 50 years in show-business and 18 years as one of the most loved members of the Loose Women panel, and has never been subjected to such a horrifying torrent of online abuse or such a heart-breaking attack on her reputation."
It continued: "Coleen is devastated to let her supporters and fans down, but is currently not strong enough to withstand this constant and unfounded online abuse, so she will be taking time out and spending it with her children and family where she feels loved and respected.
"She sends her love to everyone who has supported her and knows who she really is and plans to return when she feels stronger."
Nolan has previously said that some of the viewers who were angry at her behaviour told her they want her to "die like her sister".
Her sister Bernie died of cancer in 2013 at the age of 52.
She told ITV's This Morning: "If I could go back in time I would change the whole thing, because it was never meant to be like that.
"I honestly, genuinely thought that she was coming on to make amends, that is what I was told would happen and we were going to have a laugh about it.
"And it didn't go that way obviously from the moment she came out. And I have to say, it was so shocking, genuinely shocking for all of us."
Nolan announced her first solo tour during a live appearance on Loose Women on September 3.