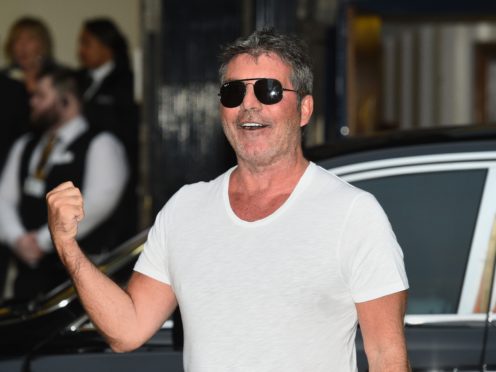 A comedian from London has become the second contestant to earn a golden buzzer on Britain's Got Talent after wowing Simon Cowell with a routine of socially-conscious material.
Gold confetti rained down on Kojo Anim following his performance on Saturday night's episode of the ITV talent show.
The father-of-one fell to the ground in tears at the news he had been handed the music mogul's safe seat, putting him directly through to the next round.
Anim impressed the panel of Cowell, David Walliams, Amanda Holden and Alesha Dixon with a routine which touched on class, black cabs, childhood and being a young parent.
Arriving on stage, it became clear he knew Dixon from her days in girl-group Mis-Teeq, with the pop star telling the audience: "I've known Kojo for many, many years."
He explained to the crowd at the London Palladium: "I've been doing comedy for 20 years.
"I've spent most of those 20 years encouraging young comedians and helping big-name comedians – opening up for them."
In the crowd was his six-month old son Roman and fiancee, and Anim told the judges: "Having a son has really drummed home how important it is that I make something of myself."
Following his routine, he received a standing ovation and four "yeses" from the panel.
Holden said she had loved hearing "how you have grafted, how you have honed your act, how you have grown your family".
Dixon added of her friend: "I'm so happy right now. I've always respected you but my respect levels have just gone way up there now."
Walliams, the judge with the greatest stand-up experience, offered warm praise.
"When someone is really funny there is nothing much to say apart from: 'You are really funny'," he said.
"You've got all the bases covered as a comedian. You're brilliantly likeable. You're observational. I think you did yourself really proud today."
Anim's greatest compliment was yet to come as Cowell paused before addressing the comic on stage.
"Kojo, I'm going to be really honest with you, I don't really like comedians on this show," he said.
"But I love you," he added, hitting the golden buzzer.
Elsewhere, Susan Boyle made a triumphant return by repeating her first audition on the show, performing I Dreamed A Dream from Les Miserables a decade after her debut.
Israeli performer Guy First earned four "yeses" with a bizarre act which saw him use his clasped hands to produce a range of noises in tune to songs including Eye Of The Tiger and Ghost Busters.
Walliams declared it "one of my favourite things I've seen on Britain's Got Talent," adding: "It's so stupid but so much fun."
Another act to secure four "yeses" was a Japanese extreme tambourine player performing under the name Gonzo.
Dressed in tight-fitting lycra, Gonzo proved the judges' preconceptions wrong with a skilful if comedic performance of Livin La Vida Loca by Ricky Martin.
Asked why he had decided to compete, Gonzo replied: "I saw on YouTube in Japan Susan Boyle. Oh yes. I recommend Susan Boyle's energies into my heart. Very right, yes."
Less successful was Greg, a mini-bus driver from Clacton-on-Sea, Essex, whose ventriloquist act with skeletal puppet Mr Bones fell flat.
His sub-par performance had the panel all serving up a "no" in less than 20 seconds.
Britain's Got Talent continues on ITV next week.