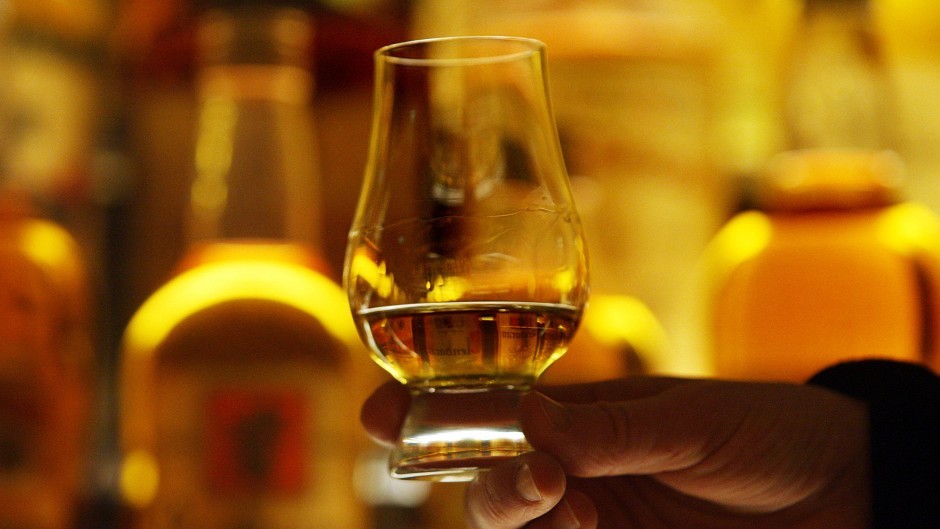 Scotch whisky-makers enjoyed a partial recovery in their export sales during the first half of 2016, new industry figures show.
The amount of Scotland's national drink sold abroad grew by 3.1%, against last year, to 533million standard 70cl bottles.
But while demand for a dram or two increased in key markets around the world, the value of sales of the drink slipped by 1% to £1.7billion.
The Scotch Whisky Association (SWA) said its latest figures reflected an improving export performance after a spell of declining sales.
Sales data published by the trade body earlier this year showed shipments of the country's top product were worth £3.86billion in 2015, a decrease in value of 2.4%, while the volume of exports dipped 2.8% to 1.16billion bottles.
Today's first half 2016 figures show a much smaller year-on-year drop in export sales by value, raising hopes the industry is back on the path to overall growth.
SWA chief executive David Frost said: "The first half of 2016 was marked by an improving Scotch Whisky export performance – suggesting a strengthening in global consumer demand, compared to the last couple of years.
"It is clear, however, that the uncertainties of the Brexit vote will create challenges for exporters and we continue to encourage early clarity on the likely shape of the UK's future trading relationship with the EU and other countries."
He added: "We are working closely with our members and government to ensure the industry's trade priorities are well understood, to promote open markets and to identify opportunities to grow our exports in the future.
"Given the continued international uncertainty, we also look to government to make every effort to put in place a competitive domestic tax and regulatory environment, supporting a key home-grown industry."
The global market for single malts continues to grow, with the value of exports increasing by 6% to £431million during the first half of 2016.
Single malts now represent a quarter of whisky exports by value, thanks to demand more than doubling their value over the past decade.
SWA said bottled blended whisky continued to represent the lion's share of exports. While blended volumes increased by 1% to 362million bottles during the first half of this year, export value fell by 4% to £1.16billion.
In the US, the industry's largest market by value, the total value of exports increased by 9% to £357million.
SWA said the value of single malt and bottled blended whisky sales in America grew by 22% and 6% respectively.
But overall volumes to the US were down by 3% to 53.1million bottles, which SWA said highlighted "premiumisation" in the market.