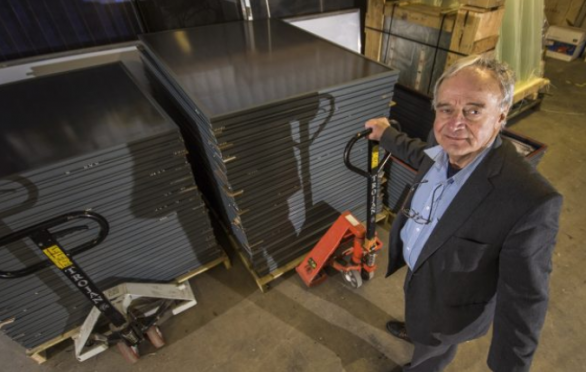 One of Scotland's longest standing manufacturer and installer of solar PV panels, AES Solar, has set up shop in Scotland's capital city due to increased demand for its products.
The first manufacturer of solar thermal panels in Europe, AES has been operating from Forres, Moray for over 20-years with its managing director, George Goudsmit a 40-year veteran of the technology.
The company, whose head office and manufacturing facility will remain in Moray, made the decision to branch out after securing more work in the central belt.
Read more on Energy Voice here.