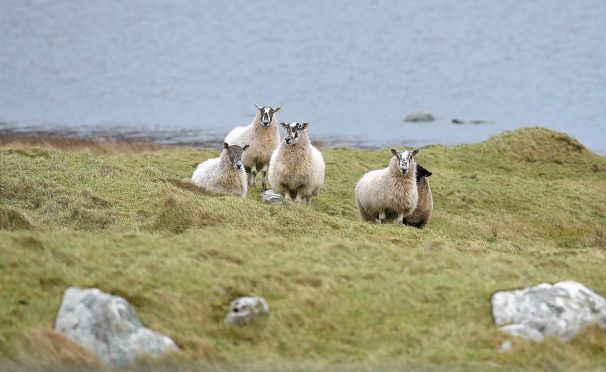 Farmers and crofters in remote areas are still waiting for nearly £10million in extra subsidy support, claims NFU Scotland.
The union has hit out at government over delays to payments under the Less Favoured Areas Support Scheme (LFASS).
The scheme, which provides payments to 11,500 remote producers, was subject to payment delays earlier this year as a result of problems with the government's new £178million farm payments IT system.
In March, government launched a national fund worth £55million to ensure around 90% of funds were delivered to farmers.
The remainder of payments under the scheme, which is set to deliver a total of £65million, have still not been paid and there is no clear timetable for when farmers and crofters can expect the cash.
A similar cash advance scheme worth £200million was also launched earlier this year to provide direct subsidy support payments to farmers.
NFU Scotland's less favoured areas committee chairman Martin Kennedy, who farms in Highland Perthshire, said there was a £10million hole in the rural economy as a result of the LFASS payment delays.
He also hit out at government's handling of the new £6million sheep coupled support scheme – Scottish Upland Sheep Support Scheme (SUSSS) – and said government had missed a trick by not adopting changes proposed by the union for next year's round of applications.
The union has also been critical of the 78 euros payment rate for the scheme, as it is less than the 100 euros estimate given to industry.
A Scottish Government spokeswoman said government was working "flat out" to get payments out as fast as possible and significant progress had been made.
She said: "We paid out £54million to more than 11,000 LFASS claimants in spring 2016, with the majority of farmers and crofters receiving 90% of their full payment. The Cabinet Secretary will be updating parliament next week on this and other Cap schemes."
She said SUSSS had been introduced at the request of NFU Scotland and the farming industry, and the terms of the scheme were "fully discussed with a wide range of stakeholders".
"As NFU Scotland well knows, the lower payment rate for SUSSS simply reflects the fact that more animals were claimed than originally estimated," added the spokeswoman.
"The amount of money injected into the rural economy as a whole remains exactly the same. We will advise applicants of next year's payment rate at the appropriate time which is when applications have been received and assessed."