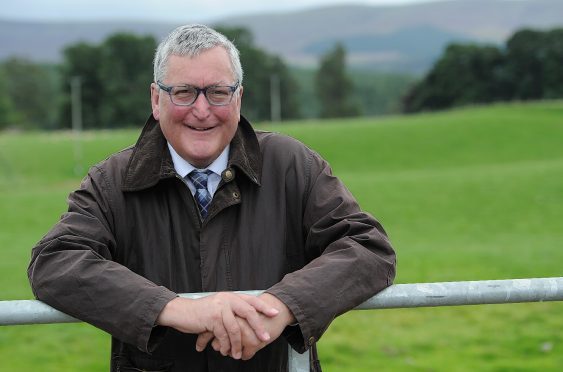 Rural Economy Secretary Fergus Ewing has hailed improvements to the Scottish Government's troubled farm payments IT system.
The system, which is estimated to have cost £178million to create, has been plagued with problems from day one.
It has struggled to process and administer payments resulting in the creation of various government-backed loan schemes to deliver cash to farmers and crofters.
Producers have also reported problems in previous years submitting their Single Application Form (SAF) through the system due to various system errors and countless periods where the system has been down for maintenance.
Mr Ewing said online SAF applications for 2017 – the third year of having to submit applications through the new IT system – had increased.
"So far we have received a provisional total of 19,862 applications for 2017 Common Agricultural Policy (Cap) payments before the deadline," he said.
"In particular, I am pleased that we have had an increase in online applications. We have been investing in improving the system and figures show it was available for 98% of the application window."
Online SAF applications for 2017 were 15,563, and the provisional number for paper applications is 4,299.
This compares to 2016 figures of 15,320 online submissions and 5,001 paper applications.
Mr Ewing said there had been a slight decrease in the overall number of applications
"We believe this may be a combination of changes to eligibility and some individuals with a very small payment deciding not to apply," he added.
"For those who wish to make an application but have not met the deadline, it is still possible to submit a claim, which will be subject to a modest penalty reduction. I can assure farmers and crofters that we continue to work on the application site to make it as easy as possible to submit your SAF online."
NFU Scotland president Andrew McCornick said it was encouraging that so many farmers and crofters had successfully submitted their SAFs by the May 15 deadline.
He said: "Due to IT problems, deadline extensions were necessary in both 2015 and 2016 but the improvement in the application process is welcome and has given more applicants the confidence to go through the process online.
"With the May 15 deadline met and the application process a month ahead of where we were last year and the year before. We want Scottish Government to build on that momentum and quickly issue a clear and accurate payments timetable to farmers and crofters to allow them to plan their expected cashflows in the year ahead."