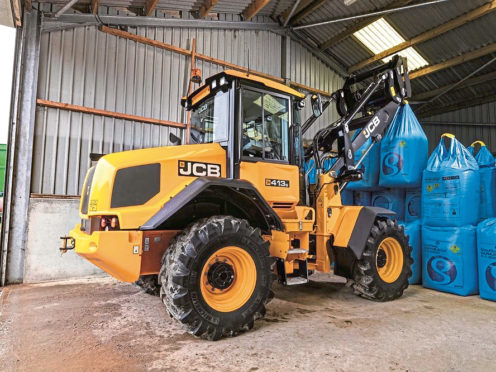 Scottish farm machinery dealer AM Phillip Agritech enjoyed a boost in turnover last year.
The firm, bought over by Scot JCB in April, is a specialist dealer for brands including JCB, Massey Ferguson, Kubota, Horsch and Amazone.
Accounts filed with Companies House reveal the firm posted a 13% increase in turnover, against a 27% drop in pre-tax profits for the year ended December 31 2017.
Turnover at the company, which has depots in Fraserburgh, Forfar, Glenrothes, Muir of Ord and Perth, was £34.714 million – up from £30.68m the year before.
Pre-tax profits were down to £93,547, from £128,725 previously.
In the accounts, the firm said: "Although sales in the agricultural sector remained challenging in 2017, the sale of equipment held up relatively well, with an increase in sales of JCB tractors and forklifts.
"The costs associated with developing a new franchise partnership with Massey Ferguson continued into 2017.
However, the sale of service and labour related to the Massey Ferguson product continued to increase."
The firm said it was continuing with a programme of cost reviews and the implementation of a new computerised management system, started in 2015, continued to be challenging and brought further costs during the year.
It said its relatively new Perth branch was progressing well with the addition of the Kubota agricultural franchise and its Gammies groundcare division continued to perform well.
Meanwhile, accounts for the new parent company – Scot JCB – reveal an increase in turnover and profits. Turnover at the Glasgow-headquartered group, which also has bases in Aberdeen, Dundee and Muir of Ord, increased by 13% to £135.42m from £119.121m previously.
Pre-tax profits increased by 5.5% to £4.371m, from £4.143m before.
The firm said the market during 2018 was "extremely competitive".
However, results for the full year are expected to be satisfactory.