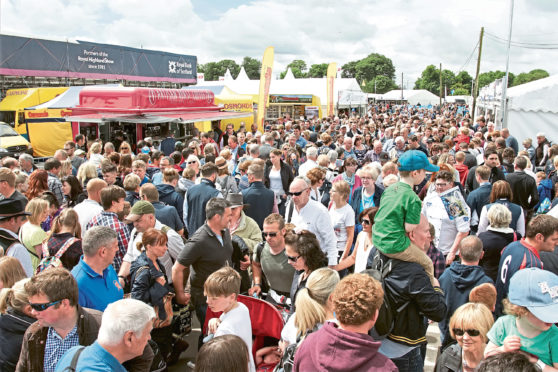 Limits could be imposed on Saturday entry to the Royal Highland Show in future if visitor demand continues to grow for the event's busiest day.
The show organisers, Royal Highland and Agricultural Society (RHASS), say the growing numbers attending at the weekend have become challenging and they are considering ways in which attendance can be managed on each day.
Speaking at a society press briefing in Edinburgh, RHASS chairman Bill Gray said: "This won't happen for this year but is likely to feature in the coming years.
"The reality is that if we keep growing, we may have a sell-out of our world-class customer experience on Saturdays – the busiest day of the show."
Last year's show attendance of 195,400 set a new record, with more than 58,000 piling though the turnstiles on the Saturday.
The RHASS has made it clear society members will not face restrictions but it is encouraging anyone who has "flexibility" to consider visiting on the Thursday, Friday or Sunday.
Meanwhile, anyone planning to attend the 2020 show is being advised to buy early-bird tickets for £24 before the end of December ahead of a price hike in January, the detail of which is still to be revealed.
RHASS chief executive Alan Laidlaw said: "We wanted to give showgoers the opportunity to snap up tickets at 2019 prices before the increase which is reflective of the escalating costs associated with an event of this quality and complexity."
The RHASS has also announced a comprehensive bus travel plan will be in place for next year's show, allowing visitors to travel to Ingliston from major towns and cities throughout Scotland.