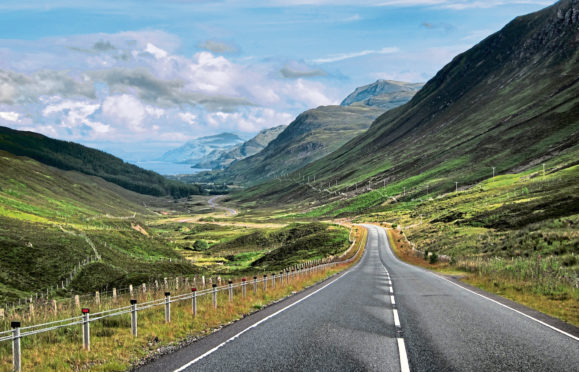 The head of the company behind NC500 has expressed his pride in the impact it has had on the Scottish tourism industry after its creation was voted one of the industry's greatest moments of the past half century.
Launched four years ago, the now world-famous 516-mile road trip route around the coast of the north Highlands has been credited with attracting thousands of new visitors to the area each year.
Its success has been recognised nationally and locally in the results of a recent poll held by VisitScotland to mark the national tourism agency's 50th anniversary.
Members of the public in the Highlands and Islands voted the route's launch the second greatest moment for the Scottish industry. The naming of Scotland as the most beautiful country to visit by influential guidebook Rough Guide in 2017 took the top spot among north voters.
The creation of the NC500 took eighth place overall in a Scotland-wide vote, which the 2014 Glasgow Commonwealth Games topped.
The survey focused on moments with a national impact which contributed to tourism becoming one of the country's most important industries.
Yesterday, Tom Campbell, managing director of North Coast 500 which markets the route world-wide, said: "Tourism is one of Scotland's most thriving and vital industries, and here at the North Coast 500 we are proud to see the north Highlands playing such a significant role in boosting Scottish tourism.
"I'd also like to congratulate VisitScotland on reaching a very special milestone in growing and developing Scottish tourism."
Chris Taylor, regional leadership director at VisitScotland, said initiatives such as the creation of the NC500 had helped make Scotland a tourism "giant".
He added: "Today's success owes much to the vision of pioneers within this resilient and resourceful industry and our 50th allows us to look fondly at the past while, importantly, fixing our gaze toward the future."