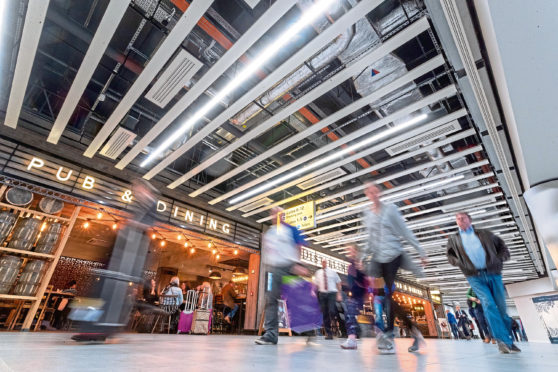 New research by The Press and Journal has found north and north-east airports had mixed fortunes during the second quarter of 2019.
The terminal in Aberdeen continued to suffer the impact of route losses, with a 3.6% drop in passenger numbers to 778,190, during the three months to June 30.
By contrast, Inverness Airport enjoyed year-on-year growth of nearly 5% to 264,698 on the back of an increase in flights.
Sumburgh Airport in Shetland saw passenger numbers surge more than 12% to 71,194, while boom times for tourism helped Islay's terminal to a near-11.5% increase to 11,147.
Among the airports in decline were Wick John O'Groats, with a near-19% drop to 3,700 as oil and gas business moved elsewhere, and Kirkwall, which suffered a fall of more than 5% to 48,178.
Passenger numbers at Scatsta Airport, in Shetland, which supports the oil and gas industry, plunged more than 45% to 27,503 after BP decided to transfer business from there to Sumburgh.
Aberdeen International Airport (AIA)'s monthly passenger numbers have been falling year on year since May last year.
The decline has been driven by the loss of key routes, as well as rising fuel prices and the continued uncertainty surrounding Brexit.
AIA managing director Steve Szalay said the contrasting fortunes of Aberdeen and Inverness was "firm proof" the Highland airport was benefiting from its exemption from passenger duty.
"The market is distorted," Mr Szalay said, adding: "If we all played by the same rules, there would be a much better chance of us winning back routes such as Gatwick.
"It's a constant frustration that Inverness has these flights and we don't."
The Inverness terminal is operated by Highlands and Islands Airports (Hial), which said the gateway was enjoying strong demand from "visitors keen to experience what the region has to offer".
Hial managing director Inglis Lyon added the international connections available from Inverness made it "an attractive proposition".