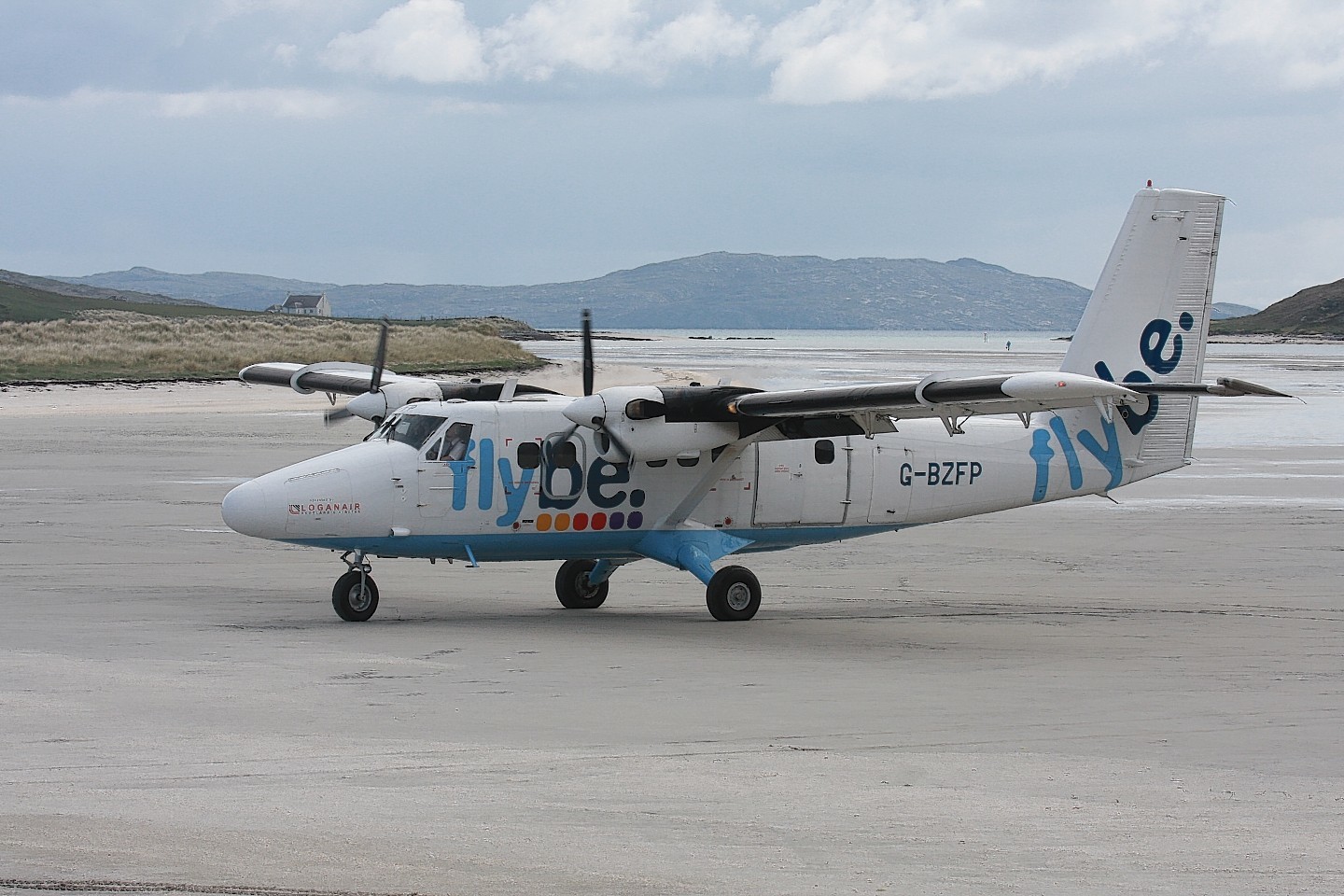 Passenger numbers at Highlands and Islands Airports (Hial) fell slightly in the third quarter of the year, though a number of island airports reported soaring growth, new figures show.
Inverness was hit by a 5.7% slump in passengers as a result of fewer charter holiday flights and reduced domestic demand.
However, new flights to London City and Dublin and a third daily flight to Manchester launching this month means passenger numbers are expected to recover, Hial said.
Overall, 398,353 passengers used Hial airports between July and September this year, a small drop of 0.5% on the same point last year. The group operates 11 airports across Scotland.
Sumburgh continued its strong run of growth, attracting an extra 11,469 passengers, up 15.3% during the quarter. Barra was the strongest performer in percentage terms, with numbers up 22.4%.
At Tiree, passenger numbers rose by 16.8% as a result of increased demand on the Glasgow and Oban routes.
At Stornoway, passenger numbers grew by 6.1%, boosted by the success of July's Hebridean Celtic festival and the Hebrides Tattoo in August, while Campbeltown benefited from an upturn in demand on the Glasgow route and private commercial flights, recording an 11.6% increase. Benbecula and Islay also recorded growth.
At Wick John O'Groats, numbers reduced by 27.4% compared to an busy third quarter in 2013, during which the airport recorded a significant upturn in offshore helicopter activity. Although the airport has attracted further energy sector business this year, the number of movements is not at the high levels recorded last year, Hial said.
Dundee Airport recorded a drop in passenger numbers of 14.44% during the period. However, a good performance on the Stansted route and the impact of private jet traffic using Dundee as a gateway to the Ryder Cup resulted in a much better performance in September, with passenger numbers down by 0.4% on the previous year.
At Kirkwall, fewer oil sector movements and a drop in demand for services to the mainland resulted in passenger numbers dipping 4.4%.
Inglis Lyon, managing director of Hial, said: "The third quarter was something of a mixed bag with many of our smaller airports such as Campbeltown, Benbecula and Stornoway performing extremely well, while Sumburgh also continued its run of strong growth.
"The drop in demand at Inverness was expected due to fewer inbound and outbound holiday flights this summer, a market which remains challenging for the Highlands.
"However, we are looking forward to the launch of new Flybe flights to London City and Dublin later this month which we expect will prove extremely popular."