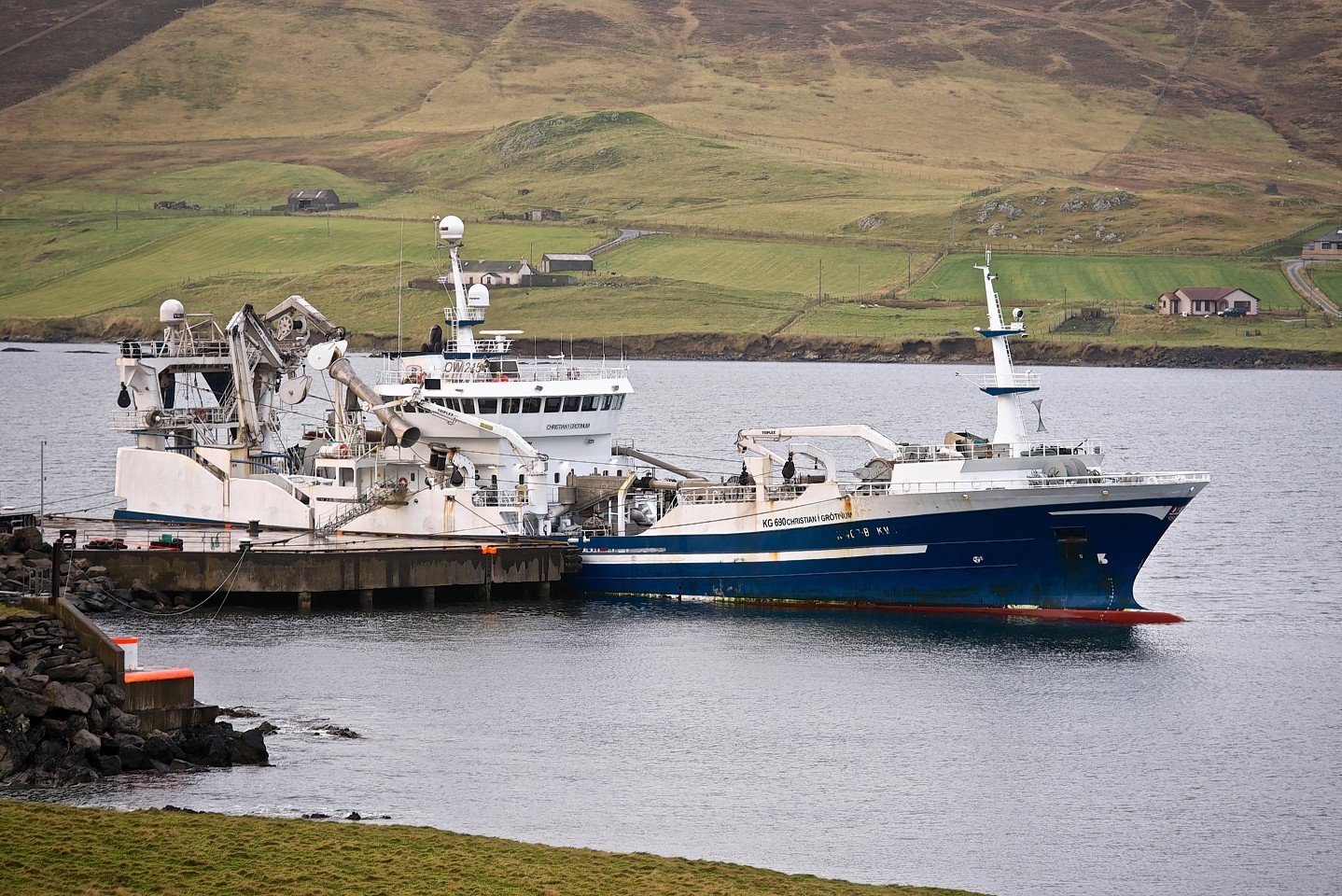 The Faroese super trawler detained in Lerwick for three days is preparing to sail north after its skipper appeared before the town's sheriff court yesterday.
Pall Rasmussen, of Klaksvik, Faroe Islands, is facing two technical charges under EU fishing regulations, one referring to the chemical processing of fish, and a second alleging that fish had not been frozen immediately after grading.
The case against the 56-year-old skipper of the Christian I Grotinum was continued without plea until December 9.
The vessel was escorted to Lerwick Harbour by the fisheries protection vessel Hitra on Sunday afternoon and was moored at Dales Voe while Marine Scotland carried out its investigation.