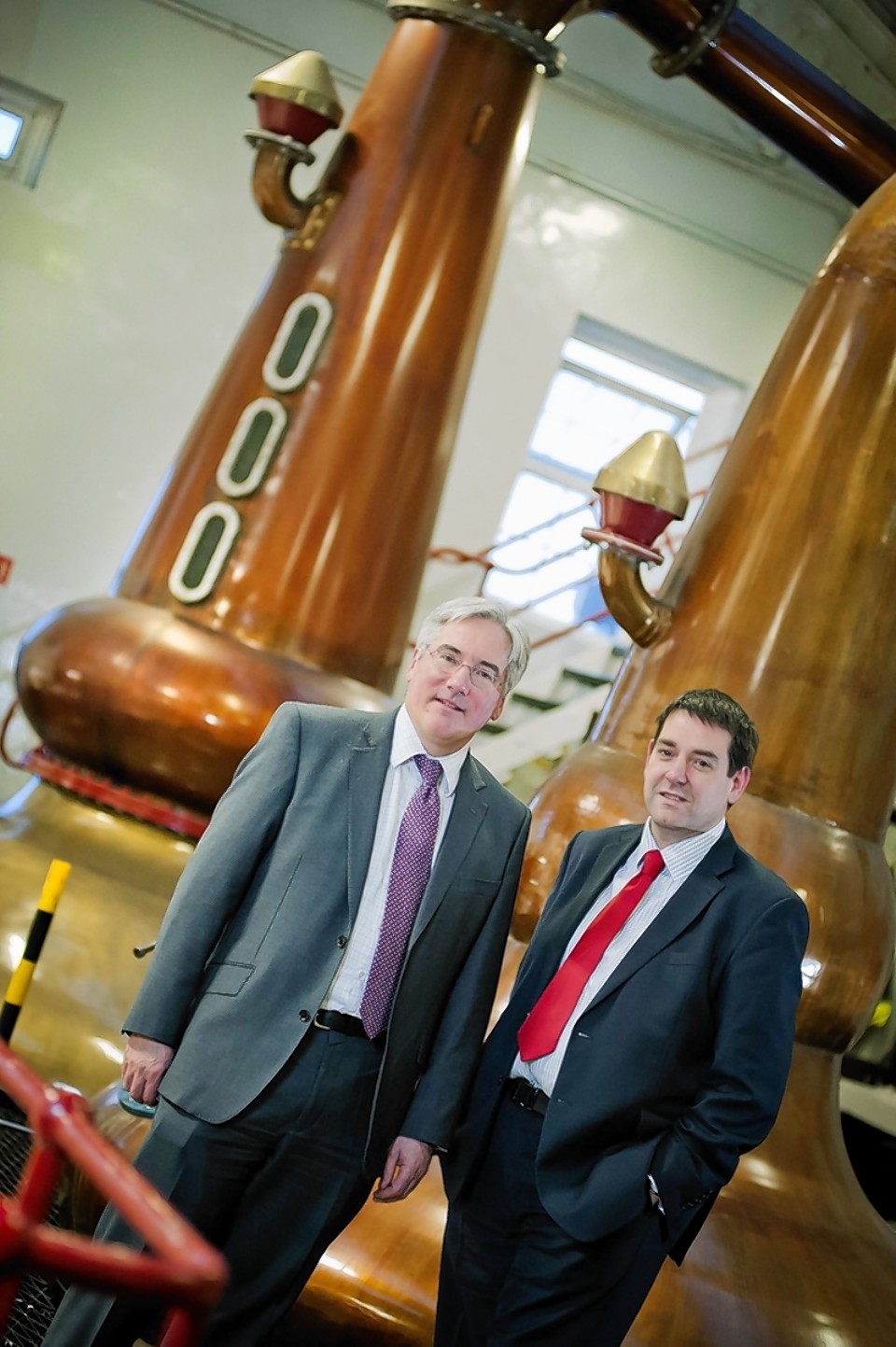 A Scotch whisky firm posted a 44% growth in profits last year, despite seeing turnover dip due to a decline in "bulk trades of mature whisky".
Ian Macleod Distillers, which produces the Glengoyne, Macleod's, Smokehead, Isle of Skye and Tamdhu brands, said its turnover fell 1.5% to £52.1million for the year ended September 30, 2014.
However, the drop was offset by an increase in single malt sales and a profitable export business.
Its pre-tax profits on ordinary activities rose 44% to £8.5million, while operating profits were up 24% to £9.3million.
The company's finance director, Mike Younger, said turnover dipped because bulk trading — a process that involves exchanging stock with other distillers and recording it as turnover — fell back down from unusually high levels in 2013.
The company was also buoyed by the performance of its two joint ventures, a bottling plant next to its headquarters in Broxburn and a distribution business in Norway.
They posted turnovers totalling £6.2million for the period under review, an increase of £425,000 year-on-year.
Ian Macleod also has a subsidiary based in India, which "is becoming properly established in the market and reports a minor profit."
Back home, the company raised the value of its stocks by £15million to £65million.
Mr Younger added: "The group has benefited from the increasing and strong demand for Scotch whisky and this is evidenced by the growth in recent year.
"The group has invested significantly in operational assets and stock to support the growth."
Ian Macleod, which was established in 1933, describes itself as the tenth largest Scotch whisky company in the world, selling more than 15million bottles of spirits every year.
It has completed the construction of six new warehouses at the Tamdhu distillery, which is bought from Glasgow-based whisky maker Edrington in 2011.
Ian Macleod, which employs 101 people, also owns the Glengoyne distillery near Glasgow.
The company has eight directors, who were paid a total of £1.58million, down £125,000 year-on-year.
The best paid director pocketed £358,000, about 50% less than a year earlier.
A dividend of £1.87 per share was paid out during the year, but thedirectors have not recommended paying a final dividend.