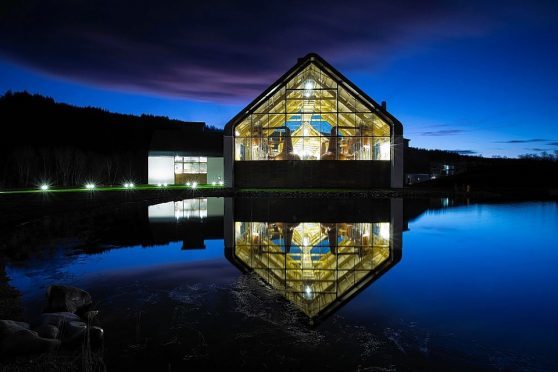 Four Speyside whisky distilleries are finally linked to Scotland's gas network after the completion of work worth £4million by infrastructure company Fulcrum.
A new eight-mile pipeline connects the Tamdhu, Dalmunach, Cardhu and Knockando plants, delivering gas for six months of the year.
The investment by three whisky-makers – Chivas Brothers, Diageo and Ian MacLeod Distillers (IMD) – ends road tanker journeys from April 1 to September 30, helping to cut the distilleries' carbon footprint.
Domestic gas usage is lower in these months, freeing up capacity on existing local infrastructure which is currently unable to support the four whisky plants during the rest of the year.
Sheffield-based Fulcrum said the work was completed a month ahead of schedule despite the "significant complexity" of the project.
In addition to overcoming poor weather, Fulcrum engineers were faced with the challenge of running the pipeline across seven bridges.
Each crossing raised its own problems, with one requiring an innovative sleeve for the bridge arches.
The new gas infrastructure also benefits several local communities, where houses are now linked to a gas supply for the first time.
Fulcrum said it had received numerous inquiries from people looking to establish a domestic connection from the new pipeline.
Martin Donnachie, the firm's chief executive, added: "The early completion of this project is testament to the tenacity and technical expertise of our engineers.
"This is one of the most technically-complex gas infrastructure projects delivered in the UK for some time, which makes it very significant to the expansion of the country's gas network.
"It proves our ability to overcome a variety of challenges to support the growth of the network in rural or urban environments."
Diageo distilling and maturation director Keith Miller said: "We are delighted to have been able to partner with our Scotch whisky industry colleagues to invest in this gas pipeline.
"Whisky distilling is a crucial sector for the Speyside economy. This is a significant investment in the infrastructure which underpins our business and an investment in the sustainability of our industry."
Chivas production director Gordon Buist added: "We look forward to the benefits it will bring our operations."
IMD finance director Mike Younger said he hoped there would eventually be a year-round supply to the distilleries.
Fulcrum's largest contract to date, a £7.6million project completed in 2014, brought gas through a 16-mile pipeline to Cragganmore, The Glenlivet, Tormore and Tomintoul distilleries on behalf of Chivas Brothers, Diageo and Angus Dundee.
Both projects were supported by the work of a public-private sector partnership gas taskforce, set up to address local power infrastructure requirements.