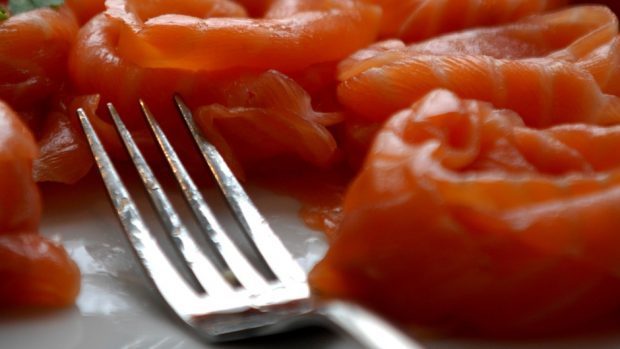 Scottish Sea Farms (SSF) said yesterday it has snapped up the Marine Resource Centre (MRC) at Barcaldine, near Oban, in a £35million investment.
The fish farmer aims to build a new land-based freshwater salmon hatchery at the site, which was owned by shipbuilder Lithgows.
SFF said its initial plans for MRC were part of a "total £70million spend anticipated over the next few years" and would create up to 25 permanent jobs.
Port Glasgow-based Lithgows is owned by the Lithgow family, which farms at Ormsary Estate in Argyll.
Its MRC business took over the Barcaldine site – a former seaweed plant – in April 1997, unveiling plans to turn the centre into a one-stop shop for the fish-farming industry.
MRC could not be contacted yesterday. According to its website, the centre boats "industrial development potential, a large high quality freshwater supply producing hydro-electric power, a deepwater pier, slipways and an unrivalled range of existing facilities and infrastructure".
The website also says the centre has a small highly skilled engineering team providing on-site support to MRC users, while other core business there includes fish food storage and distribution, winter yacht storage and MRC Energy.
Norwegian-owned SSF plans to use the site for rearing young salmon – smolts – in "bio-secure and environmentally friendly" conditions.
It said it was about to embark on a period of consultation with the local community about developing the site to support economic growth in the area.
SSF managing director Jim Gallagher added: "We have ambitious plans for sustainably growing the volumes of salmon we produce to meet increased demand across the world for premium Scottish salmon.
"As part of this, we have been evaluating locations around Scotland to build and develop our freshwater business.
"I am delighted that we have found a site that offers an ideal location, providing everything we want in terms of power supply, freshwater and connection to the sea.
"As a result of this investment, Argyll will benefit from high-quality jobs and training opportunities which will include disciplines such as fish husbandry, bio-chemistry and engineering."
SFF said the investment would be "transformational", raising its production of smolts from 5million to 11million annually.
Rural Economy Minister Fergus Ewing said: "It demonstrates long-term confidence in the future of the farmed salmon sector in Scotland and reinforces our reputation as a great place to do business."