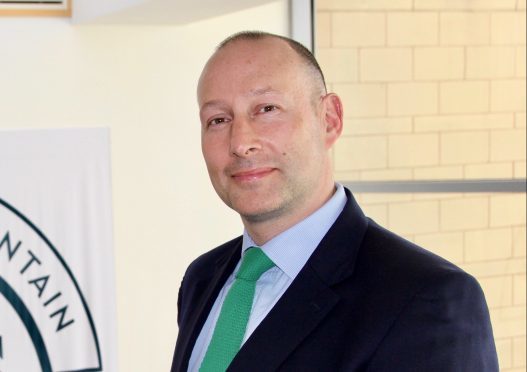 Former professional rugby player Ross McNulty has joined infrastructure group Robertson as a development director in its property division.
Mr McNulty, who retired as a prop with Edinburgh Reivers in 2000, has moved to the Stirling-based company from property investment firm Valad Europe, where he worked for 10 years.
Robertson Property managing director Will Hean said: "Ross brings technical and commercial experience that will be hugely beneficial to us.
"Our priority is to create more high-quality tenant-led developments in Scotland over the coming years and this appointment will help us achieve that."
Mr McNulty, who will have a Scotland-wide remit, is the third director-level appointment at Robertson Property in the last 14 months. The company said it was currently focused on hotels, student accommodation and the private rented sector as well as roadside retail and leisure and mixed-use development.
Mr McNulty, who studied at Edinburgh Napier University, holds an MSc in property and construction management and an honours degree in building engineering and management.
He said: "Robertson Group is well respected in construction, property development and infrastructure delivery across the UK.
"It is a real honour to join the business as it celebrates its 50th year and I look forward to working with Will to grow Robertson Property in Scotland."