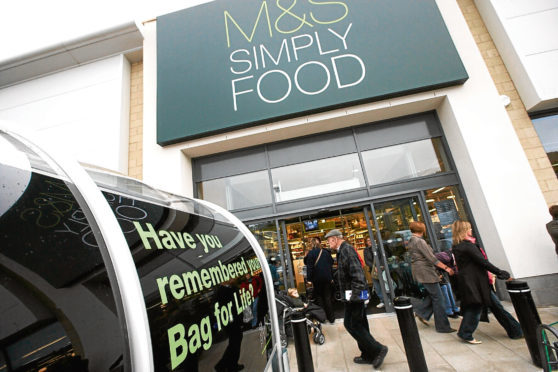 More than 25 of the UK's best-known retailers have signed up to a series of pledges on collective action to tackle environmental issues, inequality and modern slavery.
Household names such as Aldi, Boots, House of Fraser, Ikea, John Lewis, Lidl, Marks and Spencer, Next, Sainsbury's, and WHSmith agreed to a raft of joint targets based on the UN's sustainable development goals (SDGs).
The British Retail Consortium (BRC) said its Better Retail Better World strategy, which also involves the Houe of Bruar, near Blair Atholl, was one of the first to see firms agree to shared ethical targets, commit to jointly disclosing progress and promise to share best practice.
It addresses five of the 17 goals established by the UN's SDGs, covering work and economic growth, reduced inequality, sustainable cities and communities, and responsible consumption and production, as well as climate action.
The retailers have pledged to publicly disclose climate change risks and vulnerabilities, reduce waste sent to landfill, ensure all operational water use is measured and unveil community engagement plans. Other targets include public disclosure of how they are supporting people from under-represented demographics to progress in employment.
BRC chairman Richard Pennycook said: "This is part of a growing movement for change. It is time for the retail industry to show what it can do for the common good."