 People and skills top the list of priorities for UK businesses after years of under-investment during the recession, according to a survey by professional services firm KPMG.
In Scotland, specific questions were raised about the potential impact on tax, currency, and cross-border trade, should the country vote for independence.
The Business Instincts survey, a poll of bosses at businesses throughout the UK found that under-investment has left many firms with skills shortages and ageing information technology infrastructure.
More than one-third (36%) of the executives surveyed ranked people skills as their number one investment priority for the short to medium term, with one in five saying investment in new technology and machinery was vital.
More than half (58%) said they were planning to grow their workforce in the next year, with just one-third saying they would keep employment levels unchanged.
Getting the best out of IT investment topped the list of technical issues for firms saying under-investment during the downturn had left them needing to catch up with fast paced changes.
Most businesses (86%) expected to grow their turnover this year, with 81% believing their profits would also improve.
Craig Anderson, senior partner at KPMG in Scotland, said: "There is an increasing optimism among the UK business community, which has indicated a gradual rather than explosive approach to their investment plans this year.
"Having survived the recession, profitable growth is the number one priority."
Jon Meeten, head of tax for KPMG in Scotland, added: "The potential creation of an independent and wholly separate Scottish tax system could give rise to a period of uncertainty for businesses and individuals, as well as create opportunities to design a more effective system tailored to Scotland's specific requirements
"Despite lingering questions about the potential impact of a Yes vote, most businesses have yet to plan how to handle change. Nearly 84% said they had not considered a continuity plan.
"The business community is still seeking to have concerns allayed as we move closer to September 18."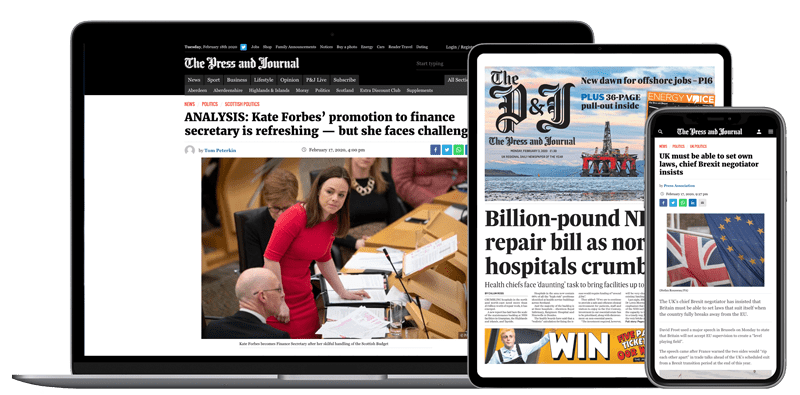 Help support quality local journalism … become a digital subscriber to The Press and Journal
For as little as £5.99 a month you can access all of our content, including Premium articles.
Subscribe