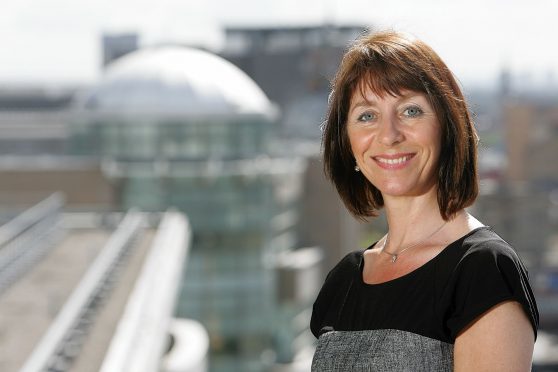 A former boss of Scottish Development International (SDI) has been out and about visiting fish farms in her first few days as the Scottish Salmon Producers' Organisation (SSPO) 's new chairman.
Anne MacColl, SDI's chief executive between 2010 and 2015, wasted no time in getting to grips with the complexities of salmon farming by touring sites in Shetland.
She has taken over the SSPO chairman's role from Phil Thomas, a former chief executive of the Scottish Agricultural College, who decided to step down after eight years.
Ms MacColl said: "During my years at SDI I was always aware that salmon and whisky are iconic products which instantly suggest Scotland and its high quality products, whether you are in the Far East, Europe or America.
"My recent work with Stirling University, which includes the Institute of Aquaculture, gave me great insights into the industry and its highly specialised operations.
"When the opportunity arose to become chair of the SSPO, which has helped farmed salmon become Scotland's number one food export, I was delighted to become involved.
"I hope I can bring some of my international trade and investment experience to further the industry's development."
SSPO plays a key role in representing salmon farming on political, regulatory, media and technical issues in the UK and internationally.
As well as experience gleaned from SDI, which helps Scottish trade overseas and attracts inward investment, the group's new chairman brings knowledge gained as an associate director with Stirling University's research and enterprise team.
SSPO chief executive Scott Landsburgh said: "She has been a champion of Scottish farmed salmon for many years and recognises salmon farming as one of Scotland's strategic industries.
"I'm sure that she will bring much useful experience to the industry as it continues to drive exports, employment and its local and national economic success."
It is estimated the Scottish salmon farming industry is worth £700million a year, based on farm gate value, and directly employs more than 2,200 people.