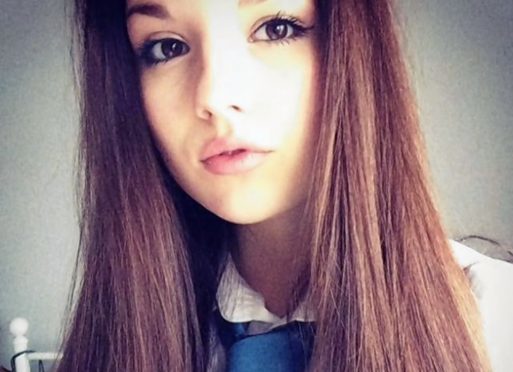 A new campaign to tackle physical and verbal abuse among students has gained "zero exposure" at Aberdeen University, it has been claimed.
The NUS-backed initiative features Emily Drouet, an 18-year-old law student who killed herself last year, following months of mental and physical abuse at the hands of her boyfriend, Angus Milligan.
Psychology student Milligan, 22, admitted abusing Miss Drouet and was sentenced to 180 hours of community service and put on a supervision order for a year. He was subsequently kicked out of the university before the start of the 2017-18 term.
However, the Press and Journal has learned the hard-hitting posters have not been distributed on campus in Aberdeen.
These feature a picture of the teenager, next to messages such as "It's my fault" and "I deserve it", which were made by Miss Drouet as she spiralled into depression.
A source close to the Drouet family was critical about the university's alleged refusal to support the NUS scheme, which was rolled out last month.
They said: "We launched this campaign with the NUS to try to ensure no family had to go through similar pain to that which was felt by the Drouets.
"It seems very disappointing Aberdeen University should not put the posters on their campus, given the tragic circumstances which happened in the lead-up to Emily's death. So far, there seems to have been zero exposure. We hope they reconsider this decision and demonstrate their commitment to ensuring there is no place for abuse of any kind against students at university."
The #Emilytest campaign posters have been distributed at several Scottish universities and NUS officials have helped promote it.
Miss Drouet's mother, Fiona, has also met different student associations and other staff members from further and higher education, who are all actively supporting the campaign.
A spokeswoman for Aberdeen University Students Association responded to the criticism yesterday.
AUSA welfare officer Kendall Ann Smith said: "Due to the sensitive nature of the posters in question and the risk of causing further upset to students, the decision was taken not to display the posters as part of the campaign against gender-based violence and support the campaign through distributing materials such as the support hotline information cards.
"Aberdeen University Students' Association is entirely supportive of implementing a strategy to tackle gender-based violence."