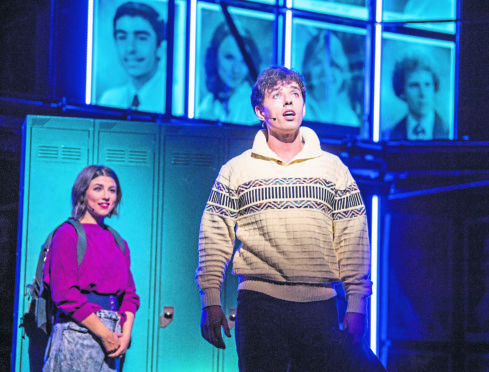 Get your dancing shoes ready as the musical theatre spectacle that is Fame takes over His Majesty's Theatre in Aberdeen for a few exciting days this month.
Fame The Musical follows the lives of students at New York's High School For The Performing Arts in a show which confronts many issues young people have lived with in the past and still do today.
Through romances and heartbreaks, highs and lows, the show follows the students as they deal with their identity, sexuality and prejudice amongst other themes which audiences will be able to relate to and understand.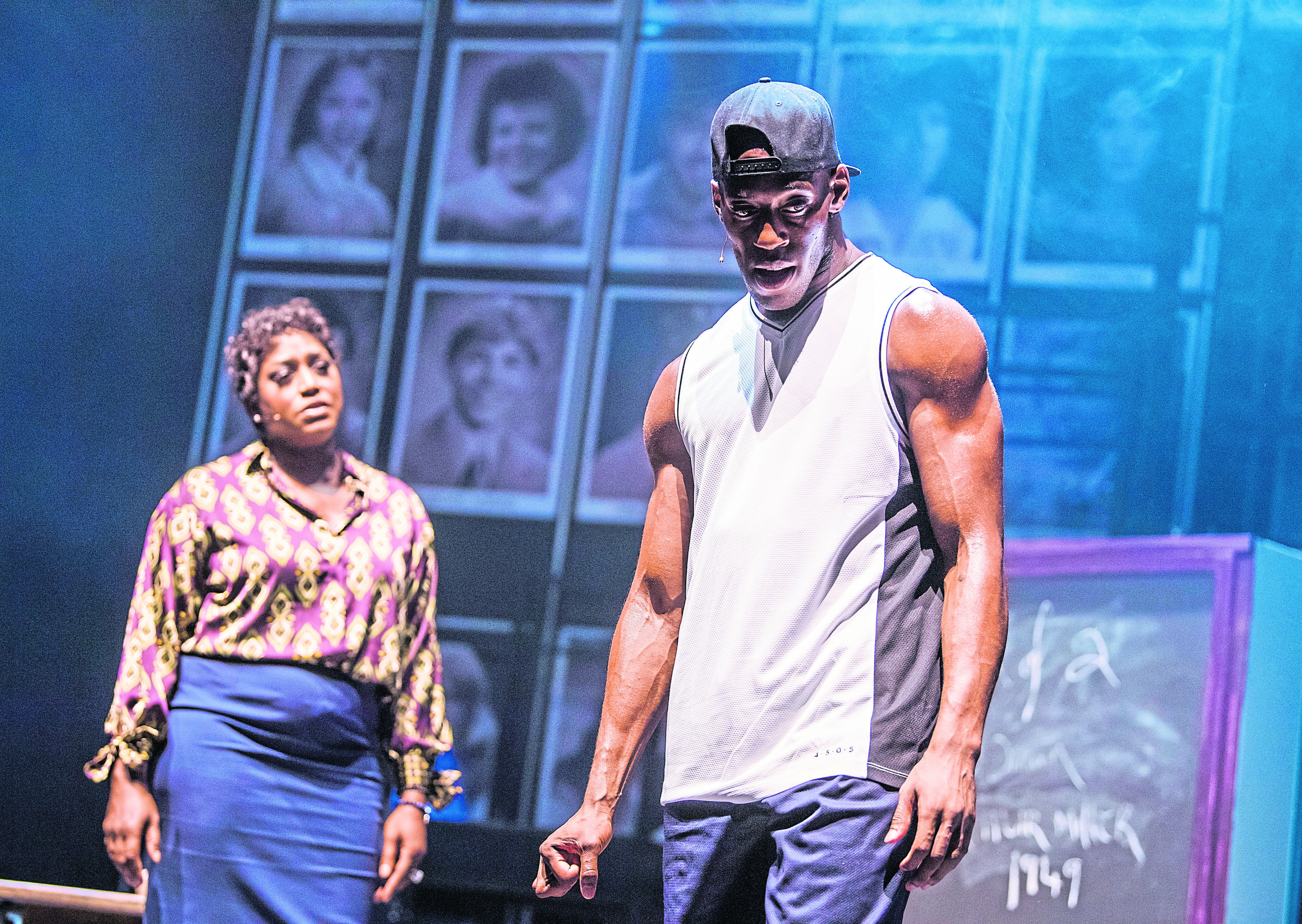 The all-star line-up includes Keith Jack, who is looking forward to returning to Aberdeen with the cast of Fame, where he had previously visited with the pantomime Peter Pan, as well as on tour with Joseph and the Amazing Technicolor Dreamcoat.
"It is a great place, I can't wait," said the actor, who many people will remember from the BBC's Any Dream Will Do.
At the age of 19, the baby-faced Keith came second in Andrew Lloyd Webber's hunt for his Joseph, losing out to winner Lee Mead. Shortly after the programme, Keith's future in musical theatre was secured when he joined the UK Tour of Bill Kenwright's Joseph and the Amazing Technicolor Dreamcoat in which he played The Narrator.
It seems the Joseph cast are quite attracted to Aberdeen at the moment, with Lee taking on the role of the Prince in Snow White at His Majesty's Theatre this Christmas. While Lee will have to wait a few more months before entertaining audiences from the north-east, Keith will be able to enjoy this experience when Fame arrives in Aberdeen and plays from September 11 to 15.
Keith's extensive theatre credits also include Only The Brave, Sincerely Mr Toad, HMS Pinafore, Forever Plaid and many pantomimes across the UK as well as concert appearances.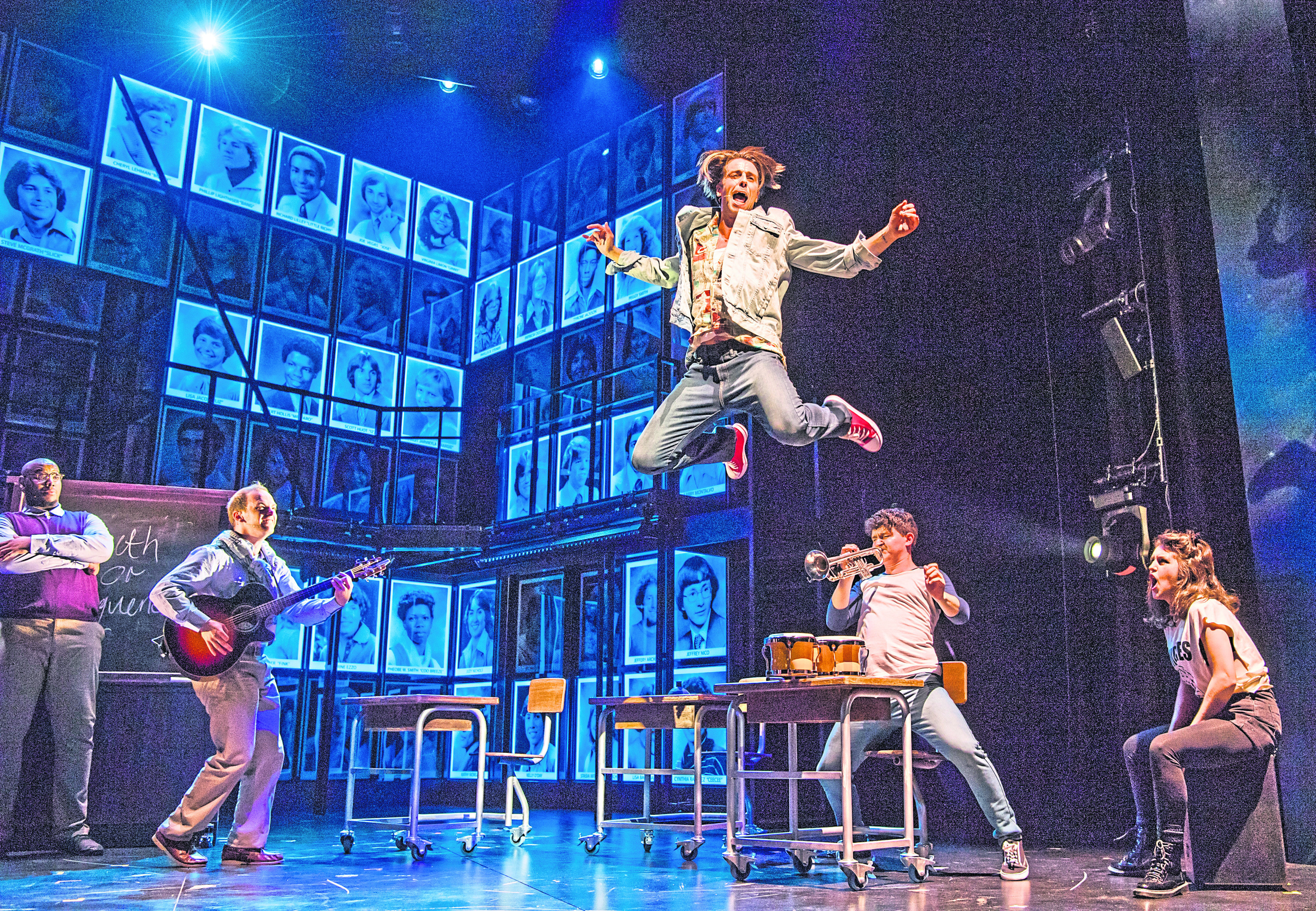 He has performed for the Queen at the Parliament Picnic and has appeared at Choices for Life, Lauder Live and BBC Radio 2's Friday Night is Music Night.
He has also appeared on John Barrowman's album tour, Sir Andrew Lloyd Webber's Birthday Concert and BBC's Songs of Praise.
"I auditioned in February and met the creative team and a few days later got the role," said Keith.
"It was one of my most chilled auditions and then I started in June. It was a long wait of not saying anything when people asked what I was up to. I had seen the films and television shows and the musical and knew Nick was a role I wanted to play."
Keith is playing Nick Piazza in this new 30th anniversary tour, alongside Mica Paris and Jorgie Porter. Singer, broadcaster and presenter Mica joins the cast as Miss Sherman while Jorgie, who many will known from her role in Channel 4's Hollyoaks as Theresa McQueen, will be playing Iris Kelly.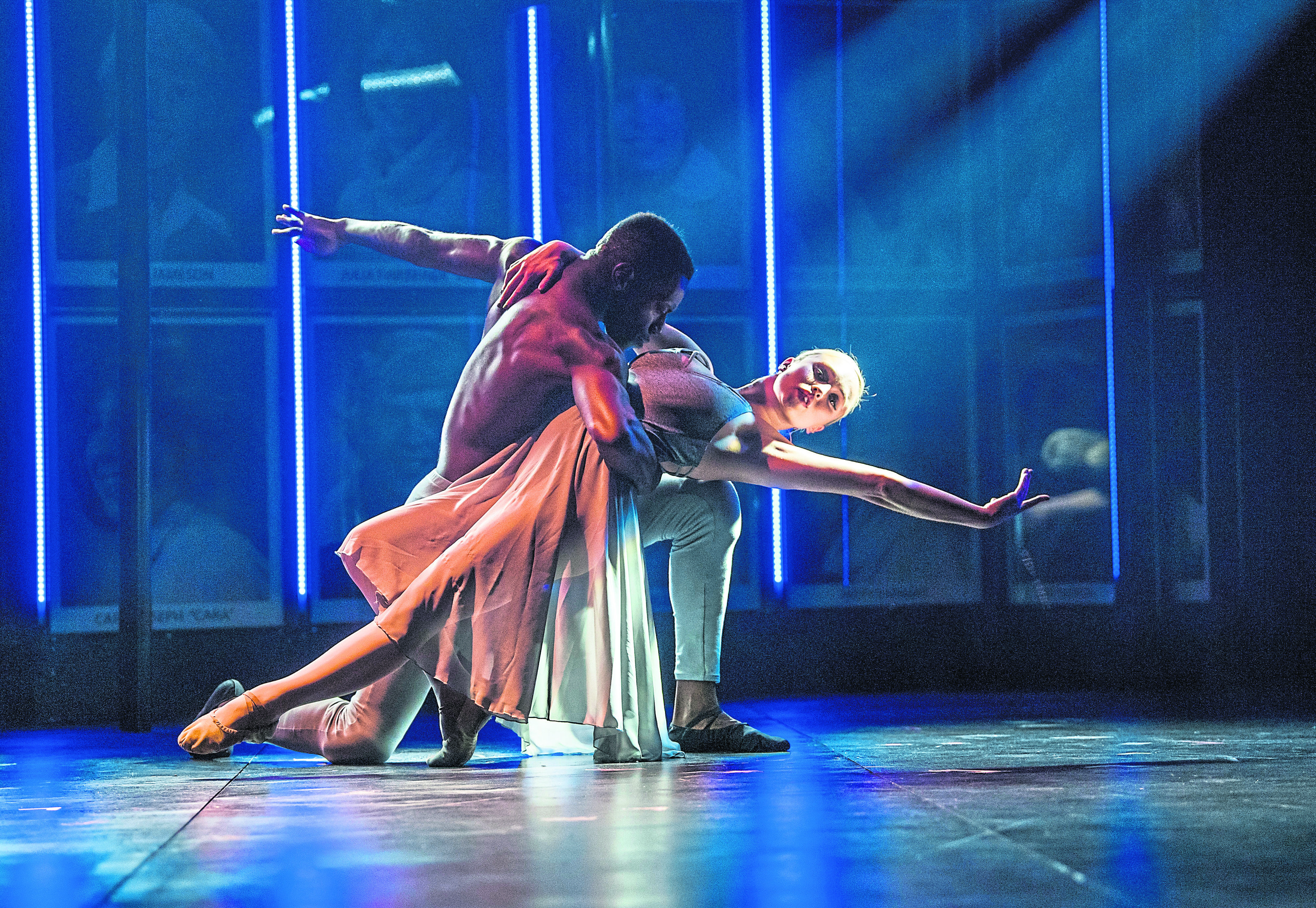 Jorgie originally trained in ballet, so is relishing the chance to get her ballet shoes back on for the extensive UK tour of the hit musical. Based on the 1980 phenomenal pop culture film, this musical has some new surprises which audiences will never have seen before.
"It is based in the '80s but is fresh and different to the films and television shows," said Keith.
"It is fresh and young and cool. This musical follows the story more. You could come on five different nights and see five different stories, about all of the characters."
While there is often some crying in the audience towards the end of the show, the tears are quickly wiped away as the cast and audience dance along to Fame. "I've had people waiting at the stage door to tell me that they have never cried before. We take them on a journey," said Keith.
Even though the show is chock full of songs and dancing, Keith feels the music sits nicely with his voice as a singer. The songs help to push the story along, allowing the audience to enjoy the music while still engaging in the journeys the characters are on.
"The cast is a crazy talented bunch of people and happily we get along," said Keith, who is from Midlothian.
"We went for a curry last night and are a really close team.
"I've been in London away from my family for 10 years and was on tour with Joseph. I get to see different places and theatres and audiences. And coffee shops. One of the cast members has a blog about all of the coffee shops we visit on tour."
Being on the road for so long, with eight shows a week, is a gruelling mental and physical task. Keith stays healthy while working by getting plenty of sleep, going to the gym and eating right.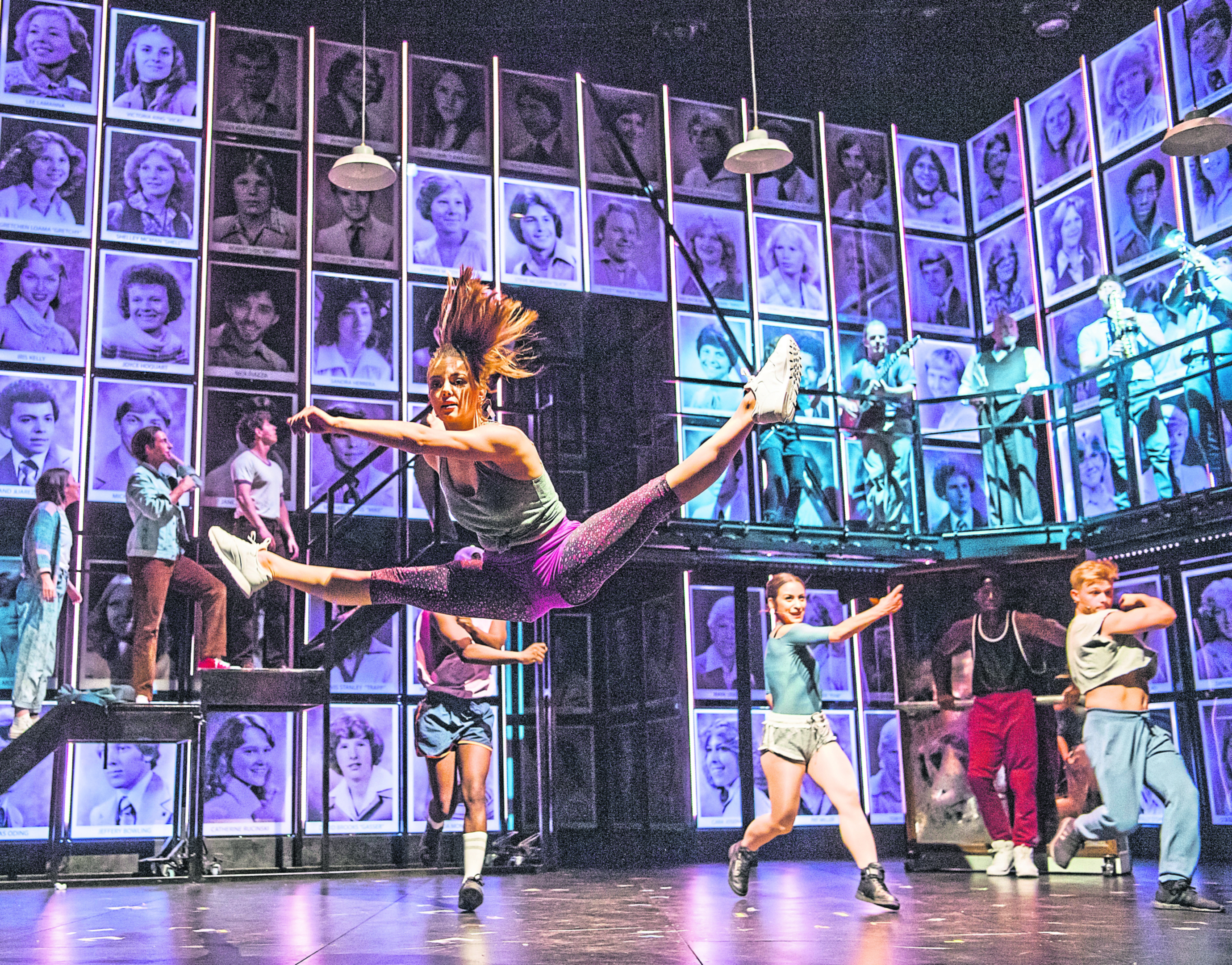 "It is easier if you're staying in a flat rather than a hotel so you can cook," he said.
"Don't go out every night, rest your voice and sleep."
The cast do a warm up before going on stage, which is set like a 1980s yearbook of a graduating class. Without giving away too many surprises, there are yearbook style photos on the walls and each can be lit so that the images are seen in different colours during the show.
"It looks really cool," said Keith.
"It is the best production of Fame you will ever see. It is easy to sell something when you believe in the product.
"It is edgy and dark and real and you can connect to the characters."
Fame the Musical is at Aberdeen's His Majesty's Theatre from Tuesday September 11 until Saturday September 15. See www.aberdeenperformingarts.com or phone (01224) 641122.