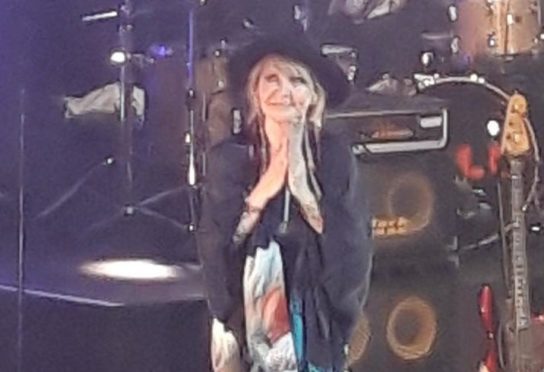 Music lovers were given something to "shout" about as Lulu put on an unforgettable show at Eden Court.
Throughout a hugely successful career, she sang with some of the world's greatest music legends including the likes of Sir Elton John, David Bowie and Maurice Gibb however, it's fair to say that her latest stop on her on Fire Tour has placed her firmly in the history books.
From start to finish, the Scottish born signer-songwriter bared her soul on Eden Court's Empire stage, bringing her sass, her showmanship and her incredible voice to her army of fans.
As the audience waited with bated breath for her entrance, Lulu fans were far from disappointed as she opened with a rip-roaring rendition of "Shout".
Throughout her two hour set, Lulu took the audience on a whirlwind tour of her 55-year career in the entertainment industry from her rise to fame in the 1967 teen drama To Sir , to extraordinary moments such as representing Great Britain in the Eurovision Song Contest, her successful movie career and her "rebirth" into the industry in 1990's.
She performed renditions of her well known hits such as "The Man with the Golden Gun", "Poison Kiss", "Keep Talking…I'm Listening" and Relight my Fire" as well as various songs written alongside artists like Sir Elton John and Take That.
As the final notes of her set rang out, the audience took to their feet for a rapturous applause of her efforts before being treated to an incredible encore of Elton John's classic "I'm Still Standing".