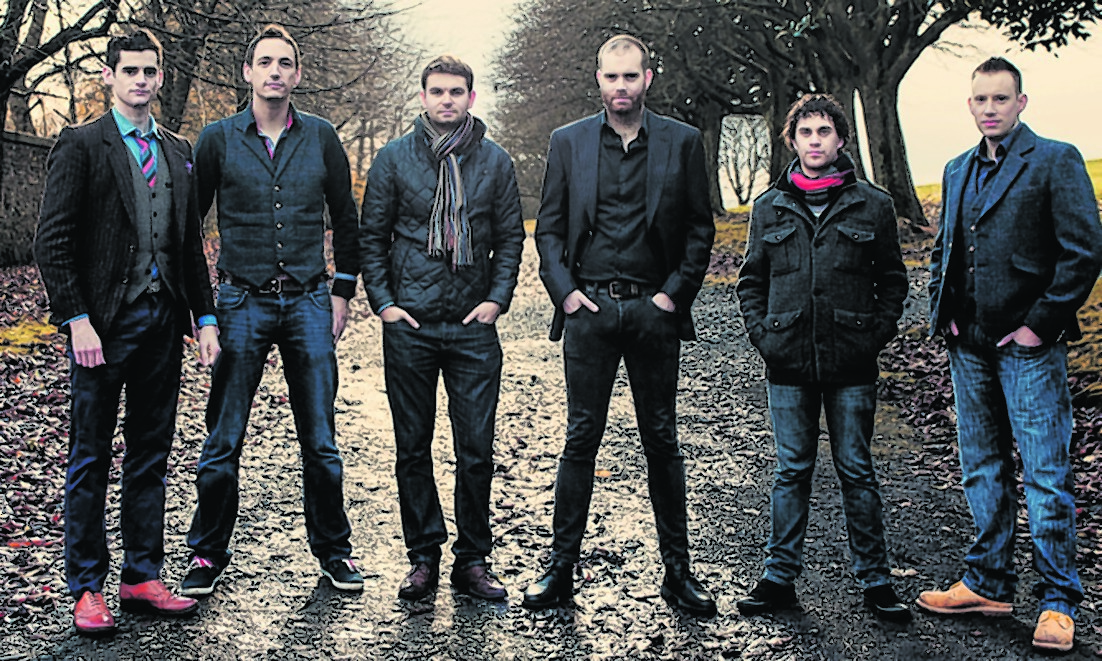 Some of the best musicians in Scotland are taking part in this year's Blas Festival, and with more than 50 venues to choose from, there's no excuse not to join the party, writes Susan Welsh
There's only a matter of hours to go before the Blas Festival – one of the Highlands' most successful arts events – celebrates its 10th birthday.
And what a party it looks set to be. The festival, which is now an international event, is going to be busier than ever with events taking place in 50 venues across the Highlands and Argyll.
Blas blasts off tomorrow, Friday, September 5, in Inverness, with the premiere of a specially commissioned piece created in collaboration with Scottish Natural Heritage (SNH).
At its heart is one of Gaelic's greatest songs, Moladh Beinn Dobhrain (In praise of Ben Doran) by the Argyll poet Duncan Bàn MacIntyre, which forms the centrepiece of the production entitled, Mìorbhail nam Beann.
Renowned fiddler Iain MacFarlane, of Glenfinnan, was commissioned to take Moladh Beinn Dobhrain from its original form as an 18th-century Gaelic song into a bilingual performance using music, images and words to explore the past and present relationship between people land and culture.
He will be joined by Ewen Henderson (Mànran), Ewan Robertson (Breabach) and Hamish Napier (Back of the Moon) while Brigadier John MacFarlane of Taynult, narrates the performance which has its premiere at Great Glen House in Inverness. It can then be seen at Glengarry Community Hall on Saturday; Sabhal Mòr Ostaig, in Skye, next Thursday; Ullapool's MacPhail Centre on Friday, September 12, and Taynuilt Village Hall on Saturday, September 13.
This is just one of dozens of events taking place during the festival, which was originally created as a result of the Highland Council's desire to create a new festival based on the vitality of Cape Breton's successful Celtic Colours festival.
Festival director Donna Macrae, of Firefly Productions, said: "As ever, we have a hugely varied programme of events."
Friday will see events taking place in Roybridge, Flodigarry, Golspie, Strathy, Boat of Garten and Dunoon.
On Saturday,, 6th, Subhachas provides the entertainment at Eden Court Theatre in Inverness with Cherish the Ladies, the Mischa MacPherson Trio, Ross Ainslie and Jarlan Henderson coming together to celebrate some of the highlights of the last 10 years.
One moving event will be a Service of Thanksgiving for the Gaelic language which takes place in St Andrews Cathedral, Inverness, on Sunday September 7 at 5.30pm.
It features Inverness Gaelic Choir Trosg (male voices from the Inverness choir) and Ceitlin Smith, (solo Gaelic singer).
Eden Court is the venue for a Welcome Home event on Thursday, September 11, when a magnificent line-up of top musicians appears, including top bands Macanta and Mànran setting the tunes for the Cheryl Heggie Dancers.
There will be a double-take or two when both Angus McColls from Oban take the stage to entertain with their particularly classy pipe music.
Added to that mix will be the 200 or so heavyweight athletes attending the World Masters, putting the finishing touches to an entertaining mix of culture, athleticism and toe-tapping.
Large crowds are expected at The Corran Halls, Oban, on Friday, September 12, when Scottish favourite Dougie MacLean, writer of wonderful song Caledonia is in concert.
Blas 2014 highlights the connections between music and sport with three shinty-related shows in Tighnabruaich, Inverinate and Inverness taking place in the run-up to the Camanachd Cup Final on September 13.
Glòir nan Caman (Home and Away) will build on previously successful musical forays into the world of the caman with more than a passing reference to World War I and emigration and the effect they have had on shinty-playing communities.
Taking centre stage will be a historic set of bagpipes which have been played on the Brazilian beaches at Copacabana and the Grand Canyon, having survived the rigours of World War I.
Presented by Hugh Dan MacLennan and featuring Gary Innes, Linda MacLeod and the MacGillivrays of Calrossie, it pays tribute to shinty players all over the world and can be seen in Tighabruaich, home of Kyles Athletic, on Wednesday, September 10; Inverinate in Wester Ross on the 11th and at Eden Court on Friday the 12th.
The whole festival comes to a climax at Eden Court on Saturday, September 13, the day of the Camanachd Cup final, which takes place in the Bught Park, Inverness.
With events taking place everywhere from Strathy and Wick in the north to Flodigarry on Skye, Speyside and Argyll, there's bound to be an event close to your home.
But if you're still unsure whether to attend, this may convince you – as an added bonus to audiences, at most events local food and drink producers will be offering free samples.
Visit www.blas-festival.com for more details