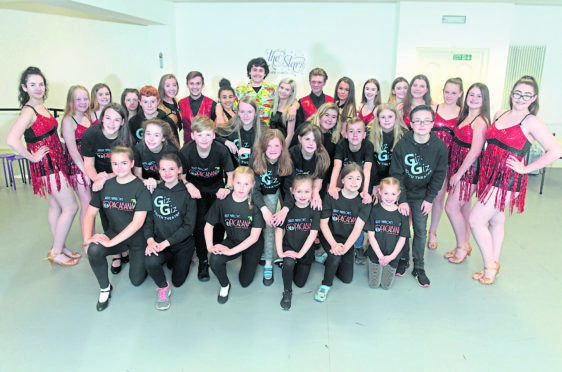 Upbeat and full of fantastic music, the talented group of children and young adults in this production of Copacabana range from age eight up to 18.
The Aberdeen youth group are putting on a fun show suitable for the whole family with 37 children in the cast, as well as many helpers behind the scenes.
Jane Ritchie, co-ordinator of Giz Giz Youth Theatre, believes that audiences may even be watching some of the stars of the future.
"It is a huge team effort that brings any show to the stage," said Jane, who is from Aberdeen and also designs, makes and sources the costumes for the youth group. Although there isn't an exact date for when Annie Ingles started the group, they "estimate it to be about 35 years old".
Copacabana follows aspiring songwriter Stephen as his imagination takes him back to the late 1940s with the help of a very clever set which showcases the children's talents. The show contains many costume changes as audiences follow the story surrounding Lola Lamar, an ambitious young singer who arrives in New York and lands a position at the Copacabana Nightclub.
"It is very difficult every year to choose a show that is suitable for all ages. This one has great music, lots of dancing and a good storyline. It has been challenging but also lots of fun," said Jane.
"There are always challenges, but we work well as a team to overcome any difficulties and keep things running smoothly for the kids."
With a team who are all professionals in their field and experienced in working with children, being a member of the group gives children the chance to build confidence and self-esteem.
"There are so many benefits of being a Giz Giz member," said Jane.
"Speaking in public, work in group situations, commitment, loyalty, friendship, I could go on!"
The group have been rehearsing since after the October holidays but the long run-up to the show is about to come to an end as the children and young people take to the stage at The Tivoli on Wednesday July 11 until Saturday July 14.
Seventeen-year-old Rebecca McCall has been with Giz Giz for six years and took part in the auditions along with the rest of the cast.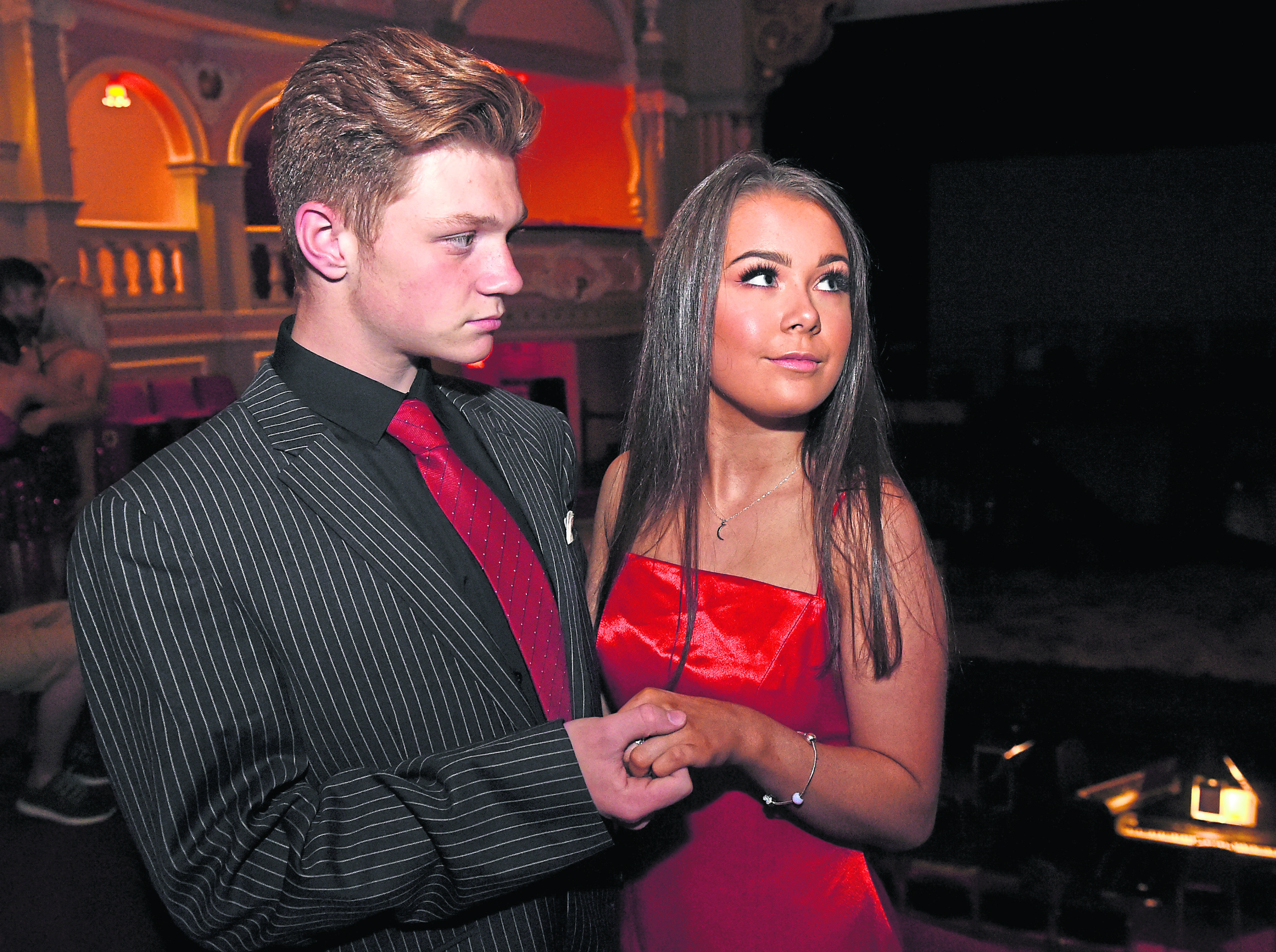 "I love being on stage. From a very young age I decided that performing was my favourite thing to do. I love every element of musical theatre from the long hours spent at rehearsals to the action-packed week spent on the stage," said Rebecca, who plays Conchita Alvarez in Copacabana.
"I love my character this year as she is completely different to all of the other roles I've ever played during my time with Giz Giz."
Rebecca, who is from Westhill, is looking forward to wearing her costume of sequins and feathers as she joins her fellow committed youth theatre members on the stage.
"I don't think I've ever been this excited to wear a costume in my life."
From her perspective, audiences will love seeing Copacabana because "it's an upbeat and fun show full of music, passion and lots and lots of feathers". She said: "We have put in so much hard work to make this show happen and I truly believe that each and every member of this year's cast has something to bring to the stage. Everyone at Giz Giz is so full of talent and energy and the only way that this talent is going to be discovered is if people come to see the show."
Jane said: "My personal biggest joy is seeing the kids grow in confidence and nurturing their talent, and when you see them perform, I am just so proud of them."
Copacabana is at The Tivoli Theatre in Aberdeen from Wednesday July 11 to Saturday July 14. See www.thetivolitheatre.com