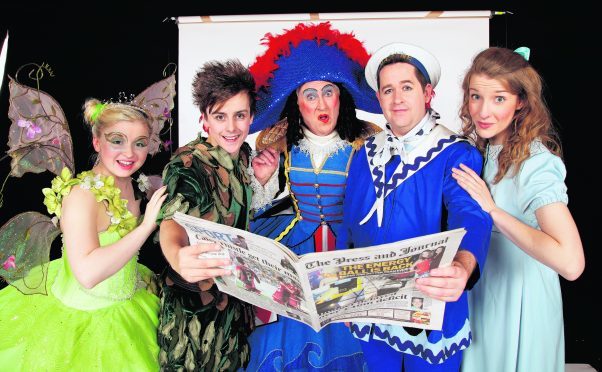 With ticking lifelike crocodiles, children who can fly, pirates and a boy who doesn't grow old, Peter Pan the panto is a show not to be missed, writes Susan Welsh
"Take the second star to the right and fly straight on till morning" and you'll find yourself in Neverland which, from Tuesday, December 8, until Sunday, January 10, will land at Eden Court Theatre in Inverness.
Imagine Theatre makes a welcome return to the Highlands to present the hugely popular pantomime Peter Pan, and the cast are busy rehearsing for the action-packed show which opens in less than two weeks.
The show sees the return of many familiar faces, including Greg Powrie, who, this year, is swapping his usual dame's dresses for a moustache and a hook to play the villainous pirate and arch-enemy of Peter Pan, Captain Hook.
"I am really excited to be playing the baddie this year," said Greg.
"Dame is fabulous, but I like to do something different now and again and Captain Hook is a great character."
Steve Boden, managing director of Imagine Theatre, which is producing the show, said: "Rehearsals are not when the work starts on the show, but when it all comes together. We start work on each of our pantomimes early on in the year, casting, deciding on the set and costumes, creating the music, etc, and it is when we go in to rehearsal that all the different strands are pulled together.
"This is our first year doing Peter Pan, so we are really excited. We have lots of fabulous effects planned as well as plenty of slapstick fun, amazing costumes and some great song and dance routines."
The show also stars Iain Wotherspoon, who returns to the Inverness theatre to play Nanny McSmee alongside Ross Allan, who plays her hapless pirate son, Smee. Rebecca Maltman plays Wendy and Claire Darcy is Mrs Darling: both appeared in last year's production of Aladdin. Alana Jacqueline will be taking on the role of the mischievous Tinker Bell with Stephanie Falls as Tiger Lily.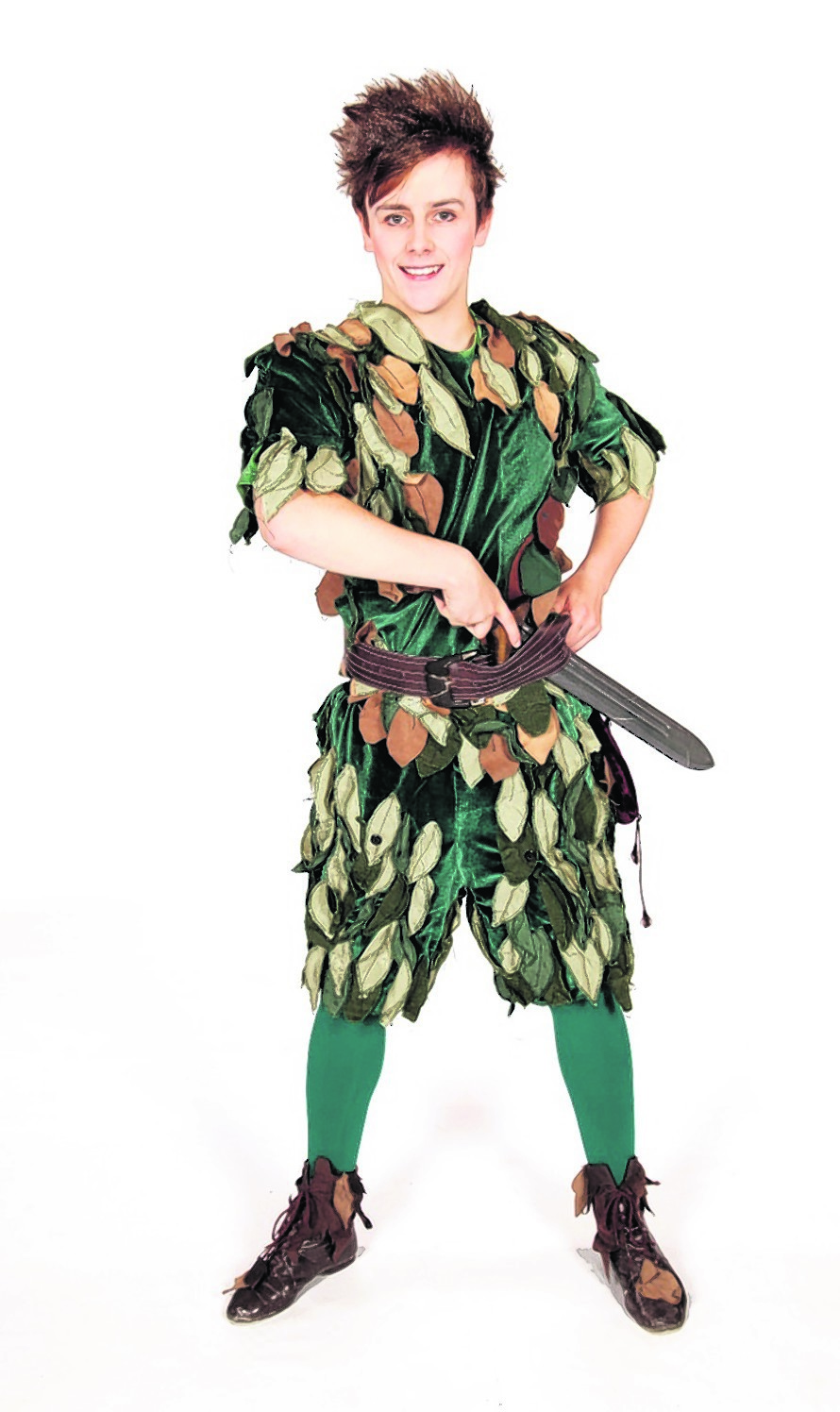 Kieran Morris will make his Eden Court panto debut in the title role of Peter Pan. For 21-year-old Kieran, from Hartlepool, landing the lead role is something of a coup.
"This is my first time in Inverness and so far I love it. I think it's absolutely brilliant. I do know Scotland pretty well, though, as I spent three years studying at the Royal Conservatoire of Scotland in Glasgow. This is my first big role since graduating in June.
"I'm delighted to be playing Peter Pan, the boy who never grew up. This panto is pretty story driven, so it sticks pretty close to the original book, but of course has all the fun elements you'd expect to find in a panto. I'm particularly looking forward to being allowed to fly across the stage," said Kieran.
A talented singer, Kieran will also be putting his vocal cords through their paces.
"The panto has plenty of good music, including tunes from musical theatre and pop songs. I'm singing Joy, by Will Young, and Farewell, by Rhianna, so there's music which will appeal to all ages," said Kieran, who is the first person in his family to enter the world of showbusiness.
Peter Pan is a swashbuckling adventure panto, with spectacular song and dance routines, a lot of traditional panto slapstick, and a ticking crocodile which is, by all accounts, scarily realistic.
Since it was first published, Scottish author J.M. Barrie's Peter Pan has been a hugely popular book with generations of children. After being educated in Scotland, Barrie moved to London, where he developed a career as a novelist and playwright. There, he met the Llewelyn Davies boys, who inspired him to write about a baby boy who has magical adventures in Kensington Gardens then to write Peter Pan, or The Boy Who Wouldn't Grow Up, a story about a boy who never grows up and an ordinary girl called Wendy who have adventures in the fantasy setting of Neverland.
But while much of the story is set in London, the Highlands, and one special house on the outskirts of Inverness, can also take credit for its remarkable success. Dhivach Lodge and Coach House, a Victorian house overlooking a waterfall at the edge of Dhivach Glen, is the former home of the Peter Pan creator.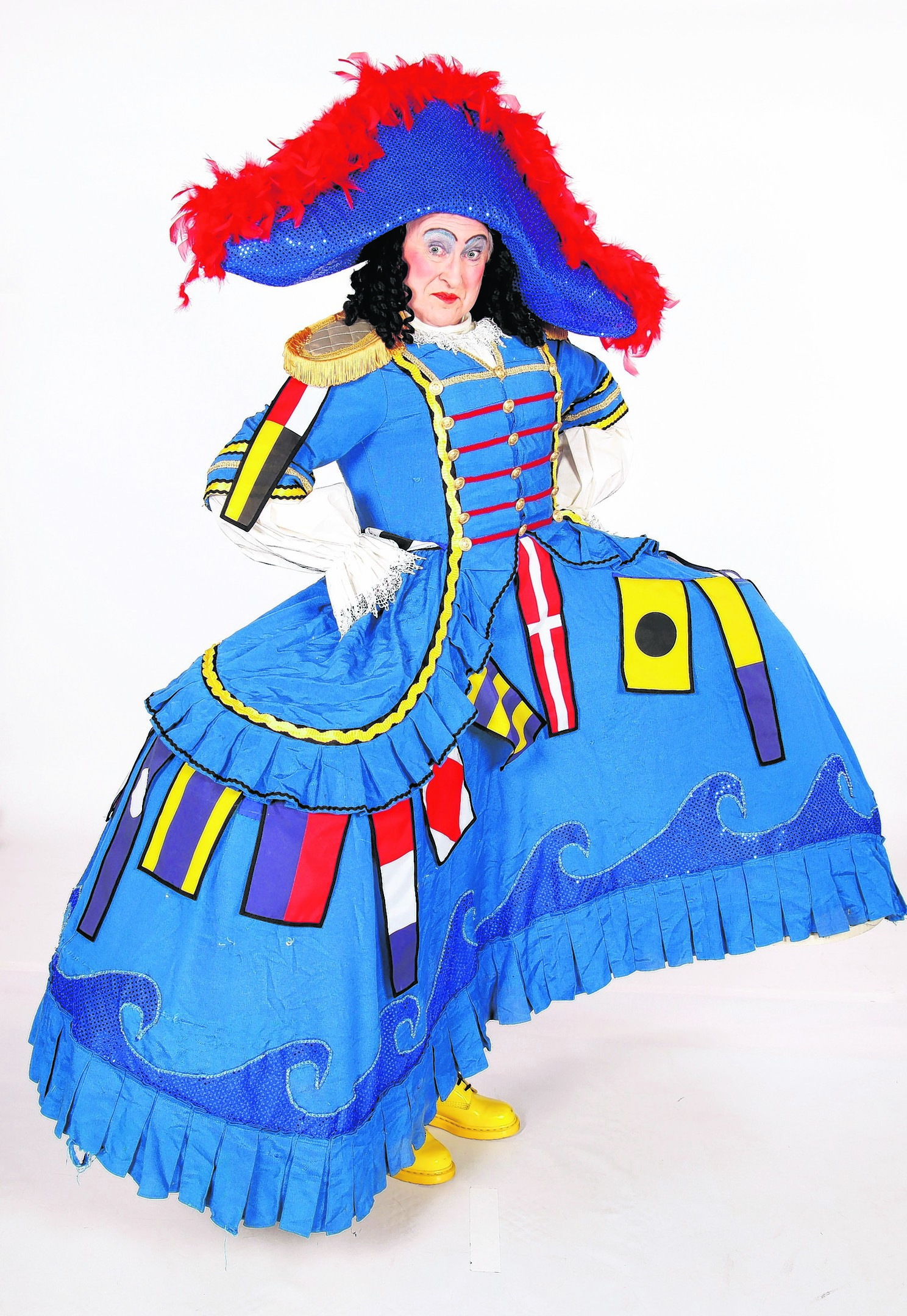 A wonderful period house, it was built around 200 years ago and began life as a stopover for shepherds who came down from high pastures above Dhivach to sell their flocks at Glenmoriston market. The original bothy is still part of the structure of the lodge and is now the west-facing sitting room.
Barrie took over the lodge in 1907. One of his first visitors to the house was Captain Scott, following his first trip to the Antarctic. Sitting in a magical setting, not far from Loch Ness, on the edge of a small ravine surrounded by lush green forest and a 98ft-high waterfall and burn, it's the sort of place where imaginations can run wild.
Barrie spent the summer of 1910 at the lodge with the three children that inspired the Lost Boys after their mother, Sylvia Llewelyn Davies, passed away, and it's said that the boys turned the bothy into their own version of Neverland and, as they played, Barrie put the finishing touches to Peter Pan.
Little did he know that, decades later, his dream of a magical, faraway land – a place of adventure where wishes come true – would be entertaining families at a theatre in Inverness. And family fun is very much what this panto is about, as the show's producers are encouraging those coming along to nominate a special gent in their lives to take an unwitting part in the show.
The glamorous cook of the Jolly Roger, Nanny McSmee, is tired of a life slaving away for a bunch of pirates and is looking for a hero to come and sweep her off her feet and rescue her from a life of drudgery. So if you think your husband, dad, brother or friend is the right man for the job then nominate him to be Nanny McSmee's hero.
Director Steven Wren, said: "Nominating a man in your life to be the dame's hero will give you some extra special memories of the show and will give him the chance to be a 'hero' for the evening."
Nominations for your nearest and dearest should be given directly to the theatre. Call 01463 234234 with the name of your chosen man to be Nanny McSmee's hero, along with the time and date of the performance they are watching and their seat number, or visit the box office and post the details in the special post box.
Peter Pan opens on Tuesday, December 8, and runs until Sunday, January 10. Contact the box office on 01463 234234 or visit www.eden-court.co.uk to book your tickets.