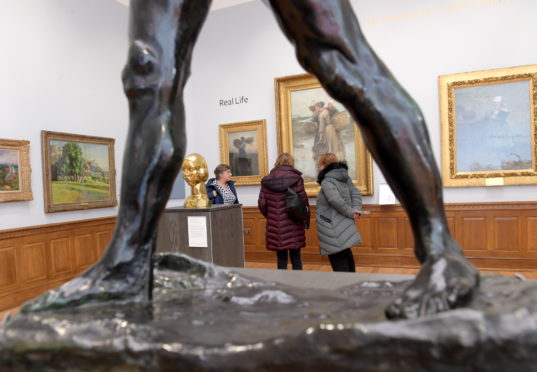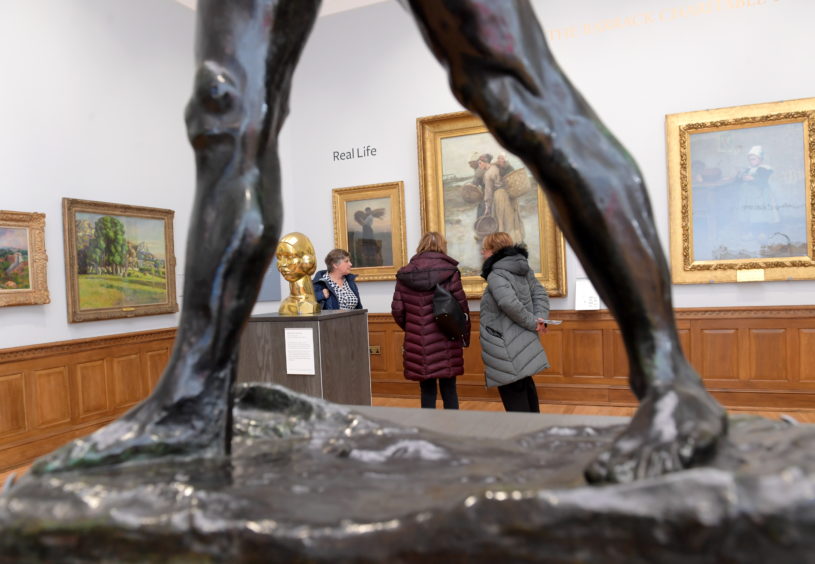 I had not been in an art gallery like this for years, but fell in love with the first display I came across.
A beautifully-framed tray bearing a collection of magnificent home-baked scones. They glistened as shades of light and colour showed them off perfectly. Sumptuous and seductive, some plain others jammed with juicy fruit. In the background, trays of sausages and bacon basking in the glow of their fresh-cooked sheen.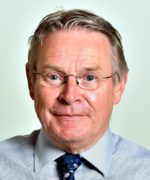 Had I had stumbled across an excellent still life by a Dutch old master, perhaps? No, I was sipping an Americano in the gallery's cafe with my eyes glued to its food counter. These treats were real, but as pretty as any oil on canvas.
There was a big fuss about a £34million revamp of Aberdeen art gallery. With paint on this new project barely dry, I took a quick peek.
I wondered straight away why there was no "foodie art" hanging in the cafe to create an atmosphere. It doesn't have to be a classic Cezanne bowl of fruit or Renoir cafe scene, but the plain charcoal-coloured walls were crying out for something. Or maybe they were left that way to convey a deep hidden message? You never know in an art gallery.
Perhaps my big idea was daft on security grounds, so I kept a lid on it; people might splatter their ketchup or latte over something priceless.
I gazed into the Remembrance Hall a few steps from the cafe. There was a special space here, too – where never-ending names of dead servicemen roll down a screen in perpetuity. It stops you in your tracks and makes everyday life seem irrelevant. Yet they died protecting everyday life from oppression and mass murder.
Freedom of expression, too: 82 years ago to the day that I visited, Hitler's infamous "Exhibition of the Degenerates" was underway in Munich displaying seized artworks from German galleries which did not match the grotesque Nazi masterplan. Artists were being sent to death camps.
I moved on and made an instant connection with Scottish artist James McBey, from Newburgh, who was an official war artist in World War One. It was the 60th anniversary of his death yesterday. I envy anyone who revels in the job description of "artist-adventurer", as he did in the early 20th century. He sounded like Indiana Jones armed with an easel.
I also loved his idiosyncrasies like his pocket diaries (one of which was on show behind a glass case). I squinted at an entry for Christmas Day 1946 where the page lay open – "I worked at income tax returns all day, it seemed". No time for mince pies, or even scones. And that he wore jade as a lucky charm to keep him safe. For the same reason, I always travel abroad with old worry beads and a ship's cabin key both of which I picked up in Crete decades ago. I know, don't ask.
But it was his work with British forces fighting in Egypt and Palestine in 1917-18 which had bayonet-sharp poignancy with me for personal reasons. I wondered if he walked in the same steps as my grandfather, who was there as well and fought in those desert battles. He volunteered and was signed up to fight, aged just 16, in 1914. Did they brush shoulders?
McBey painted Lawrence of Arabia's portrait. My grandfather told us he demonstrated a captured enemy machine gun to British officers and found out afterwards one of them was Lawrence. Was it true or was he embellishing a war story?
Galleries bring history alive and challenge our perceptions today. It's not just about the art for me – the stories behind these works are often just as inspiring.
I glanced around and watched a large group of art students soaking up all they could learn; a party of severely-disabled children and their carers were also visiting, and enjoying art in a different way. The students tumbled out from their temporary base in Cowdray Hall, with an exhortation to "find inspiration" and report back.
That was pretty easy as you cannot walk far without tripping over it everywhere. Self-taught McBey was a good starting point.
Elsewhere, maybe they spotted a controversial sketch of a black saxophonist with a naked white woman dancing in front of him by Aberdeen artist John Bulloch Souter.
The original 1926 painting was withdrawn from exhibition after objections from the Foreign Office. What a debate they could have over this episode given today's racial tension in politics and issues over censorship.
Or they might have seen a self-portrait of another Aberdeen artist, a very young looking Cosmo Alexander. He was credited as having the skills of a modern day "Facebook manipulator" by creating an impression in the image that he was already a successful painter. He was born in 1724.
And to think some people see galleries as dull, dusty and boring.
This ambitious revamp has taken place in the shadow of V&A Dundee, but we should be proud of what they achieved. The neo-classical exterior was already a work of art in its own right, while the quality of collections and interior makeover are a match for anything.
I'll definitely be going back to view a scone or two.
---
David Knight is the long-serving former deputy editor of the Press and Journal