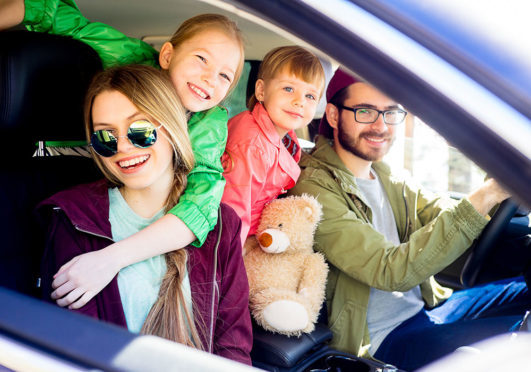 With the school summer holidays just around the corner, panicking parents will be wondering how to entertain the children over the next few weeks.
But don't stress, as we have selected seven of the best days out that will keep the kids smiling throughout the summer. From exploring an old jail, to stepping aboard the Royal Yacht, these best days out offer fun – and affordable – summer activities, whatever the weather.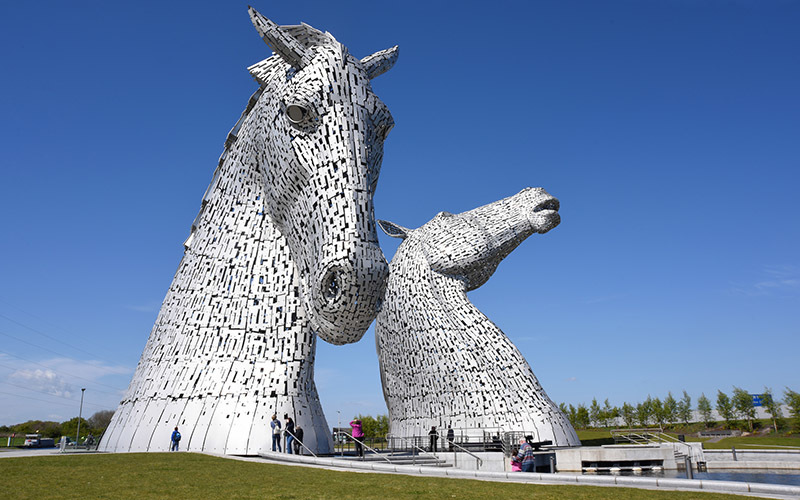 The Helix Park is the Home of the Kelpies; it was created as a space for the communities in the Falkirk area to come together. The Kelpies go a step further in bringing together not only people from different parts of Scotland and the UK, but from all over the world. Tourists continue to flock to the iconic structures, and take the story of The Kelpies with them to spread the message internationally.
Standing at 100ft tall and weighing more than 300 tonnes each, the magical Kelpies are the largest pair of equine structures in the world. A man-made wonder and a feat of engineering, The Kelpies have transformed the area into a five-star tourist destination. The works of art, created by artist Andy Scott, have become iconic on the landscape after being modelled on real-life icons of times gone by — Clydesdale horses Duke and Baron. The Kelpies represent the lineage of the heavy horse of Scottish industry and economy, pulling the wagons, ploughs, barges and coalships that shaped the geographical layout of Falkirk.
You can visit The Kelpies free of charge, any time of the day, 365 days of the year due to their prime location in The Helix community park. The area around the massive sculptures has been designed to give access for all, meaning everyone can come and see them up close. You can even go inside a Kelpie on a tour for an exclusive look at their engineering and ingenuity. Don't forget to round off your trip at the Visitor Centre for souvenirs and a tasty lunch.
*Find out more by visiting the Helix Park website here, or following The Helix on social media: Facebook, Twitter and Instagram.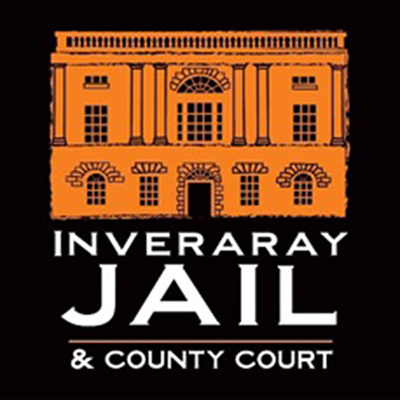 Come and experience one of the finest and best-preserved Jail and Courtroom complexes in the world. Explore this unique collection of historic buildings brought to life by real characters from Inveraray Jail's past. Experience the true stories of what life was like for the men, women and children – some as young as seven – who were tried and locked up here.
Witness the many forms of punishment used before the days of civilised courts. Discover how criminals were branded with hot irons or even their ears nailed to a post! Move through time and enter. Take your seat and listen to actual trials held in the spectacular courtroom. Walk the narrow corridors of the Old Prison. See the cramped, overcrowded cells and be shocked at the young children in a cell next to the lunatic. Try out the hammocks and the wooden beds, get strapped onto the Whipping Table or take a turn on the Crank Wheel. Listen to dramatic true tales from the characters in the Jail's past brought to life with our FREE interactive audio guides.
Buy tickets online using discount code 'Best Days' and get 20% off entry by clicking here.
We look forward to welcoming you to Jail!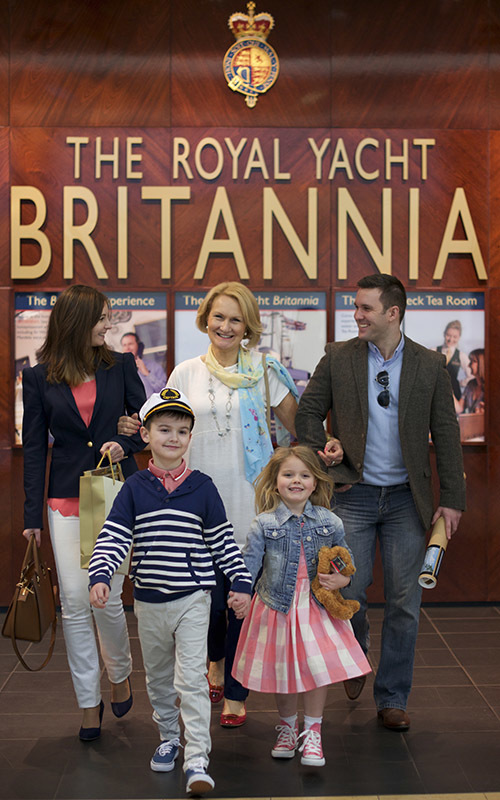 Step aboard The Royal Yacht Britannia this summer holiday for fun for all the family! From sitting on the Captain's chair and trying on the crew's uniform, to learning how to tie nautical knots, you'll enjoy exploring Britannia's five decks with a free audio guide handset, including a special children's version.
Spot Clarence the Corgi and his friends hiding all over the ship in the Cuddly Corgi Treasure Hunt. The whole family can join in and, at the end of your tour, receive your own corgi badge.
Visit the onboard NAAFI to sample from a variety of delicious flavours of fudge. End your tour in the Royal Deck Tea Room with retro milkshakes and tasty cakes, made in the Royal Galley.
Don't forget to look out for the LEGO replica model of Britannia, created using 40,000 LEGO bricks, and measuring over 11 feet in length!
*Find out more by visiting the Royal Yacht Britannia's website, or follow it on social media on: Facebook, Twitter and Instagram.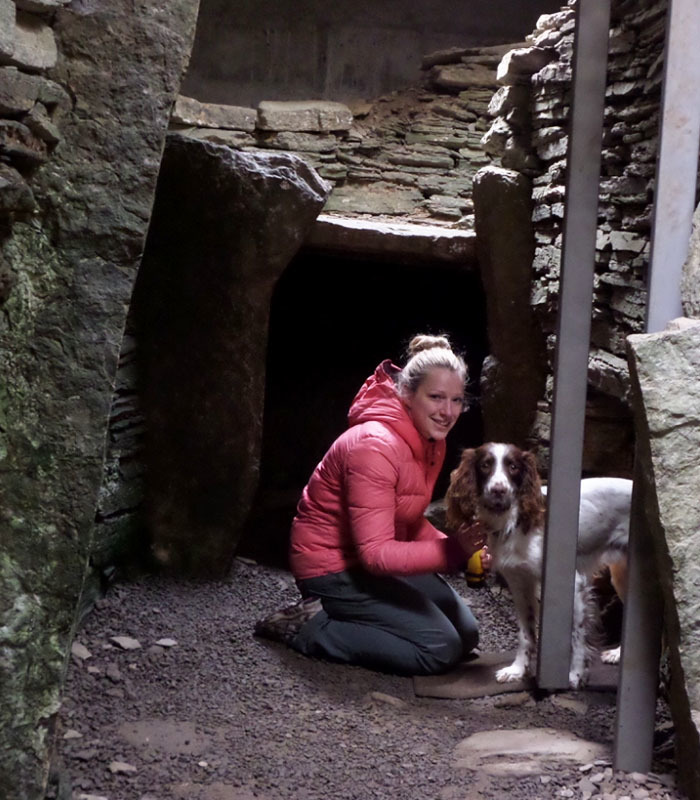 Orkney is a truly fascinating place to explore. The interpretation of on-going archaeological excavations builds a rich and exciting picture of our ancestors.
At the Tomb of the Eagles Visitor Centre we explain how, in 1958, Ronnie Simison uncovered two sites on his farm. His family now provide a unique "hands-on" experience offering information on the Mesolithic, Neolithic and Bronze Age periods.
Our Mesolithic Orkney exhibition showcases cutting edge research into the evolving landscape following sea level changes after the last Ice Age. The first nomadic hunter-gathers are believed to have arrived here 9,000 year ago.
The Tomb of the Eagles is a meticulously built 5,000-year-old chambered cairn. It contained a fascinating collection of artefacts, including human and animal bone, pottery, jewellery, ceremonial and working tools. There was a remarkable quantity of sea eagle talons, suggesting this bird had special significance to the ancestors – perhaps a status symbol or tribal totem.
Beside the Liddle Burnt Mound, created by deposits of burnt stone and peat ash, stand the remains of a 3,000-year-old Bronze Age building.  An impressive water system and stone trough indicate that hot water was produced here – but the building's precise use remains a mystery.
Explore the sites at your leisure – taking in spectacular coastal views, wildflower trail, farmland and bird life.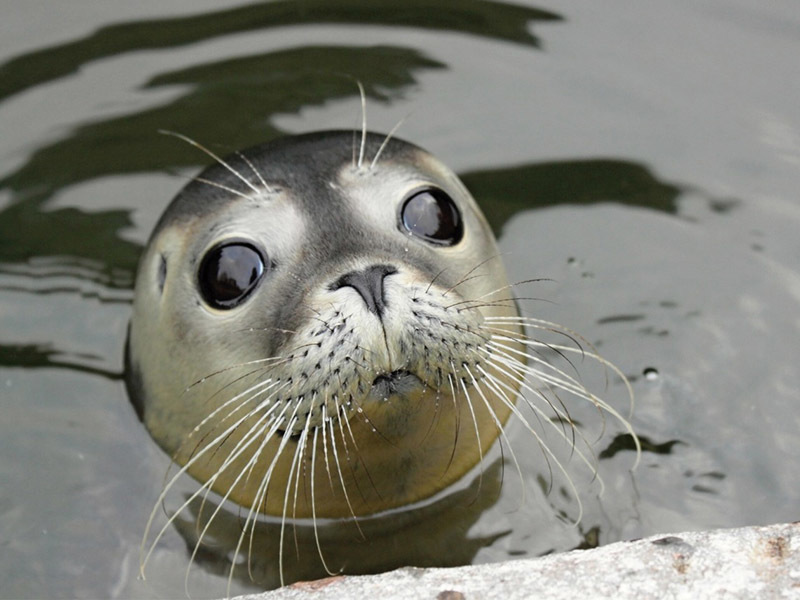 The Scottish SEA LIFE Sanctuary is Scotland's leading marine conservation experience and offers a great day out for all the family.
Meet the adorable resident seals – Lora, Macey, Pippa & Boo and hear about the touching stories behind their rescues. The Sanctuary also features a working seal hospital – the animal care team rescue up to 20 seal pups found sick, injured or stranded on Scotland's shores every year. The Sanctuary is also home to resident otter, Lewis, a firm favourite with visitors.
The Sanctuary also offers an aquarium full of interesting species such as axolotl, turtles and native sharks; an interactive Conservation Cove area where children can learn about the issues facing marine wildlife, a kids' quiz trail which children can earn medals for completing; an interactive touch pool where visitors can touch and hold sea creatures; daily talks and feeding displays and a shoreline walk /nature trail.
The Sanctuary is open 7 days from 10am-5pm (last admissions at 4pm). Please check website for seasonal opening times. Visit the website by clicking here to book your tickets online and save up to 30%.
"Like" our Facebook and Instagram pages to keep up to date with everything happening at The Scottish SEA LIFE Sanctuary.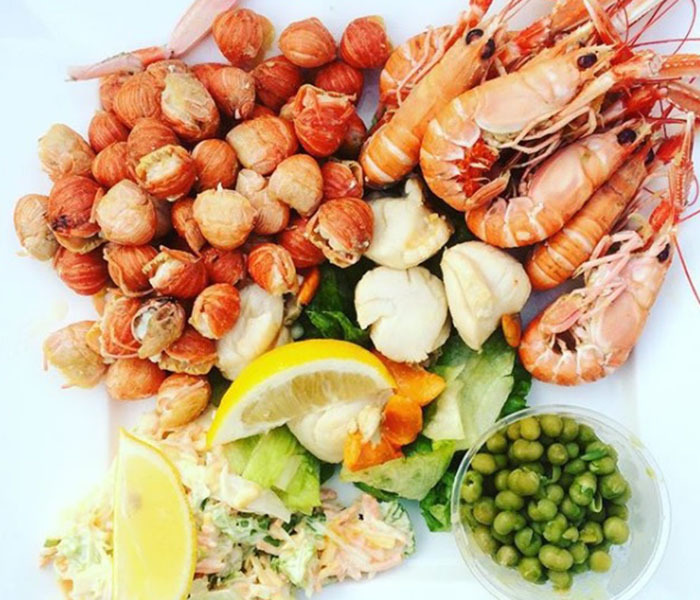 For almost 20 years, the piers of Oban have had fresh local seafood delivered by Gordon MacGillivray and his experienced team at MacGillivray's Seafood.
Since the business was first established in 2000, it has grown and developed into what it is today – one of Oban's best-loved seafood outlets.
People travel from miles around to enjoy seafood, straight from the boat, on Oban's railway pier surrounded by picturesque views of the beautiful seaside town. You are invited to drop in to Oban Bay for cockles, mussels, crayfish or prawns, or enjoy some squat lobster tails cooked to order by MacGillivray's chef on their outdoor barbecue.
You might struggle to find seafood fresher than this as you tuck into MacGillivray's famous seafood platter or would you prefer to sample its pan-seared scallops? Or, if you are feeling more adventurous, try its delicious fish korma with king langoustines, mint yogurt, and lemon and cashew rice!
And why not grab some of their freshly-prepared seafood snacks, sandwiches or baguettes before you board your train (or ferry) home?
If you are spending time in Oban, then MacGillivray's should be on your must-visit list, because as well as fresh seafood, it promises friendly hospitality.
For more information about MacGillivray's Seafood, click here, or follow them on Twitter and Instagram.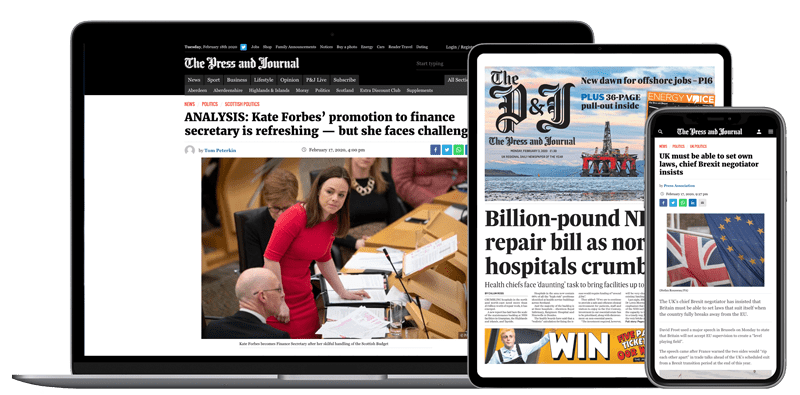 Help support quality local journalism … become a digital subscriber to The Press and Journal
For as little as £5.99 a month you can access all of our content, including Premium articles.
Subscribe