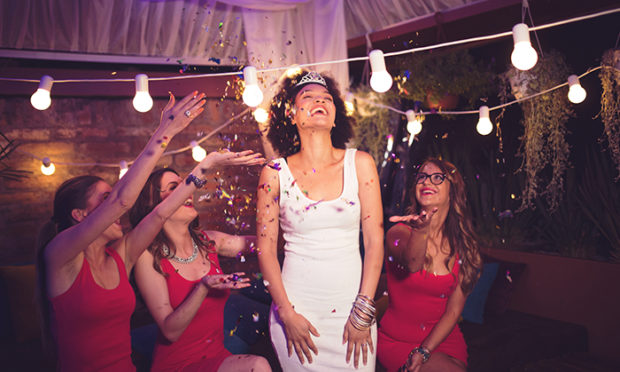 If you're planning to get married and want an inspired choice for the big day or you need expert help to transform your venue with fairy-tale lighting then read on.
Boharm House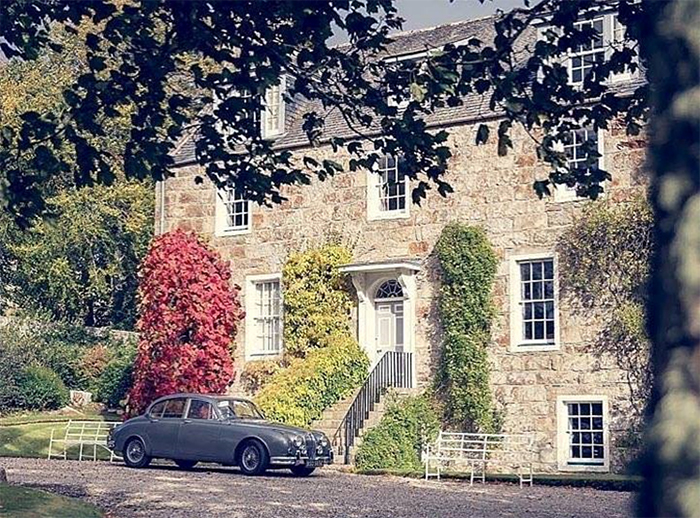 Nestled in the heart of Morayshire this up and coming wedding venue caters for all manner of weddings.
The former manse was built in 1811, and has maintained its Georgian charm with many if its period features surviving. It was bought from the Church of Scotland in the 1958 and sympathetically restored, decorated and landscaped to an exceptional standard. After a further spell of modernization James and Kirstin have decided to take on the task of living and working in this grade B listed manse and hope to preserve and make further improvements to this exceptional property.
Boharm House seems to come alive when people are about and loves to be busy. We are looking to share her special charm with a few lucky couples each year, giving them a brilliant, exclusive day.
We invite you to come and discuss your plans with us to see how we can best meet your needs. With Boharm's mature woodlands, formal garden, summer house and rustic steading, there is plenty of choice. Whether its simply providing a gorgeous backdrop for the perfect photograph, or the venue for your unique, intimate wedding with all the trimmings,  Boharm is the place to enhance your special day.
Visit our website at boharmhouse.co.uk/
Dalvey House
Dalvey House is a Georgian Mansion House built in 1748 in the style of the Adams brothers with a wing added in 1897.
It was originally a cell of Pluscarden Abbey and is sited 3 miles from Forres and half a mile from the A96 and approximately 30 miles from Inverness airport. The House is in an idyllic setting, hidden from public roads and surrounded by trees and well maintained gardens and lawns much of which is available for your use.
In this unique setting we can accommodate anything from small intimate gatherings to the much larger ceremonies.  Whilst we can provide you with space for a marquee, Dalvey House also offers accommodation on a self-catering basis for 20 people with a further 2 additional bedrooms and bathroom for those who may find the stairs difficult.   During the year the gardens reflect the seasons. Springtime will give an abundance of daffodils, tulips and new leaves and autumn is a golden time.
Our approach to weddings is to allow you to feel as relaxed as possible during your time at Dalvey; for a short time this lovely place is yours and we do our best to make it as friendly and enjoyable as possible for you.
The format of your wedding day is entirely up to you.  We simply want to assist and advise you so that you do not have to worry about anything apart from getting married and having a wonderful day with your friends and relatives.
Visit our website at dalveyhouse.com/weddings/
Gordon Castle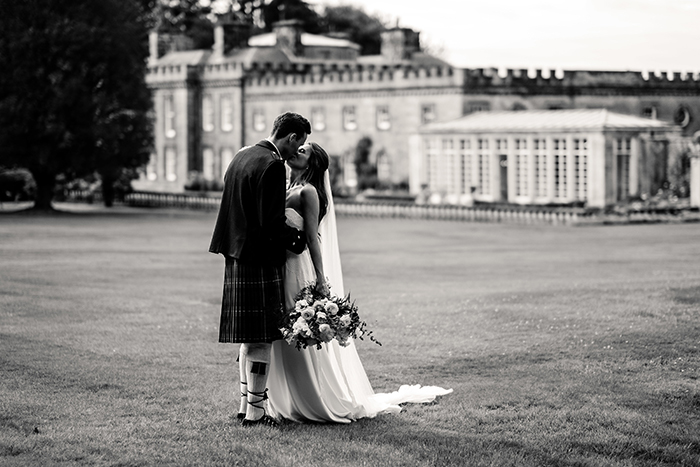 Gordon Castle, located in one of Scotland's finest sporting estates, is an exclusive use venue perfect for private parties, weddings, events and corporate hire. Our small team specialises in helping you create the perfect celebration giving you peace of mind and ensuring a memorable occasion for all your guests.
Whether you have 30 guests or 300, Gordon Castle believes that your celebration should be as unique as your commitment to each other. We relish the prospect of working with you every step of the way as you plan your perfect Wedding Day.
The Castle itself caters for intimate celebrations for up to forty guests. For those wishing larger parties (up to 250), our new Tower Hall venue (coming Winter 2019) provides the perfect solution. In addition, West Lawn, in front of the Castle and ancient Bogof Gight' tower, provides the perfect location for a marquee for up to six hundred guests.
Picture this. It's the morning of your wedding and you've woken up in a frenzy of excitement with your closest friends and family ready to join you for the magical day ahead. That is one of the most special things about Gordon Castle; you can book the property exclusively ensuring that your loved ones remain in the lap of luxury for the entire celebration. The 15th century, family owned home comes fully staffed with private chef, making sure you and your guests are able to truly relax. It's available on a nightly or weekly basis and can accommodate up to 18 guests in the Castle and a further 20 if using the estate's self-catering cottages.
Visit our website at gordoncastle.co.uk/weddings
Macdonald Drumossie Hotel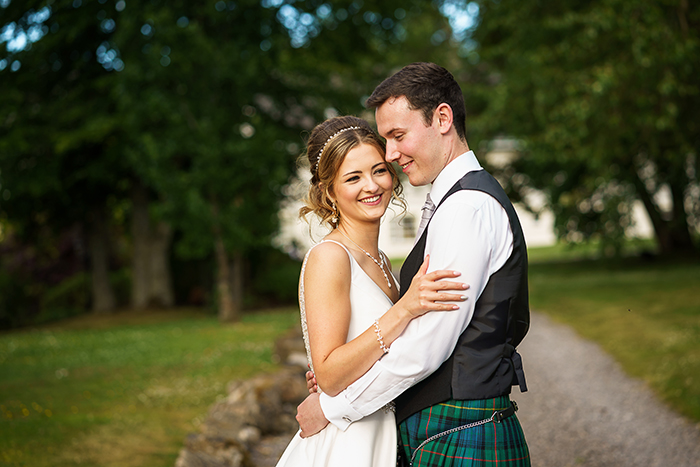 With its stylish art deco elegance, Macdonald Drumossie Hotel is a wedding venue like no other, situated in peaceful countryside outside Inverness. Licensed to host religious or civil marriage ceremonies, and suites to suit all requirements, from intimate Inverness weddings to grand celebrations of up to 300 guests, Drumossie Hotel is a superb venue.
The Drumossie Suite boasts a grand oak staircase and two reception areas, each with private bar and enjoys direct access on to a private patio – perfect for your drinks reception. Floor to ceiling windows overlooking nine acres of private parkland, make this a stunning location for your wedding breakfast and evening dance. Our team of award winning chefs are very proud of their reputation and it is their dedication to serving only the finest quality food that makes Macdonald Drumossie Hotel different. With 44 deluxe bedrooms, sumptuous food, the largest dance floor in the Highlands, parking for over 200 cars and an outstanding reputation, Macdonald Drumossie Hotel is unique and perfect for your special day.
To find out more about Macdonald Drumossie Hotel click here.
Limelight Event Services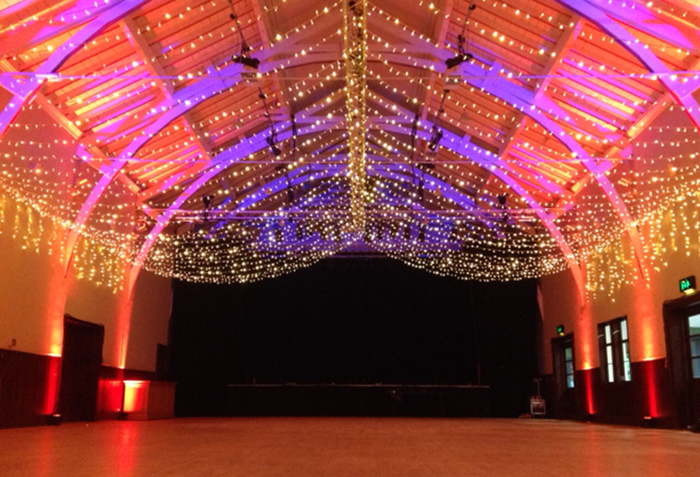 Limelight Event Services have over 28 years of experience supplying the events industry, making the perfect choice for your special day.
Our highly trained team have expert knowledge in all types of venues. Whether its transforming a barn or marquee into your dream fairy-tale setting or creatively lighting function rooms, we have it covered.
Some of the services we provide include.
Fairy light canopies and curtains
Star cloth, room linings and drapes
Creative lighting
Outdoor lighting
PA and speech systems
Plasma screens and projectors
Generators and power distribution
Marquee heating
Staging
 LED dance floors
We look forward to helping you create the memories you will cherish forever.
Visit our Facebook page at facebook.com/limelighteventweddings/
Or our website at limelights.co.uk