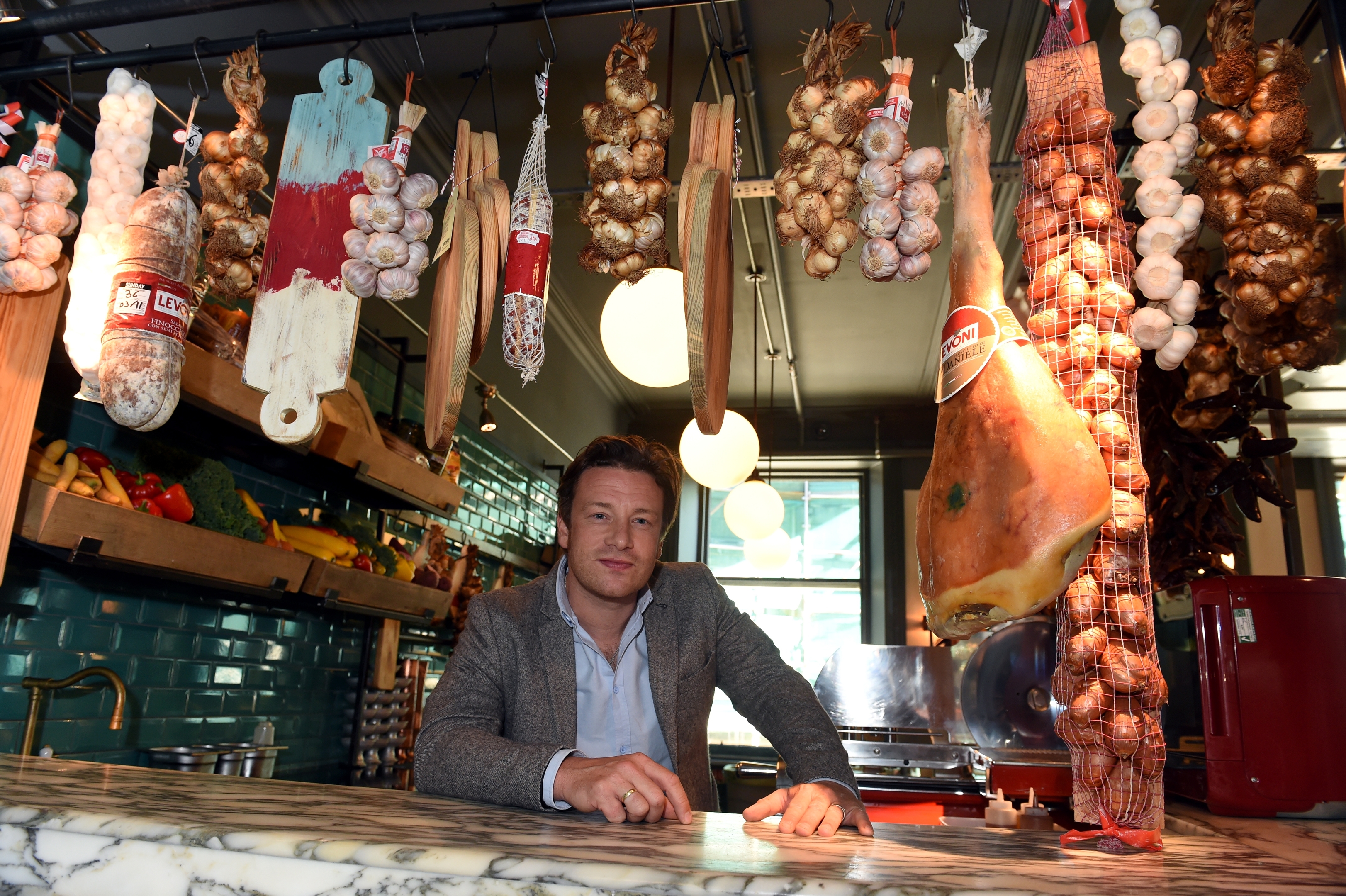 When you tell people you've met celebrity chef Jamie Oliver, the first thing everyone asks – without fail – is if he's as nice in real life as he seems on the TV.
If you're one of the few members of the non-Jamie-fan camp, brace yourself for disappointment because the answer is yes. In fact, he's much nicer than you'd expect, very open and honest. He's also a man who talks 10 to the dozen and is surprisingly tall – six foot in his stocking soles he tells me.
Jamie was in Aberdeen this week visiting his most northerly UK concern, Jamie's Italian Restaurant which is in the iconic former E&M's department store building on Union Street.
Ready to greet him were a mini army of employees who had been mustered from across Scotland to meet their boss and enjoy a training session with him. Much to their surprise, his arrival was very low key. There was no stretch limo at the door, instead he arrived unannounced having enjoyed a stroll along an unseasonably warm and sunny Union Street.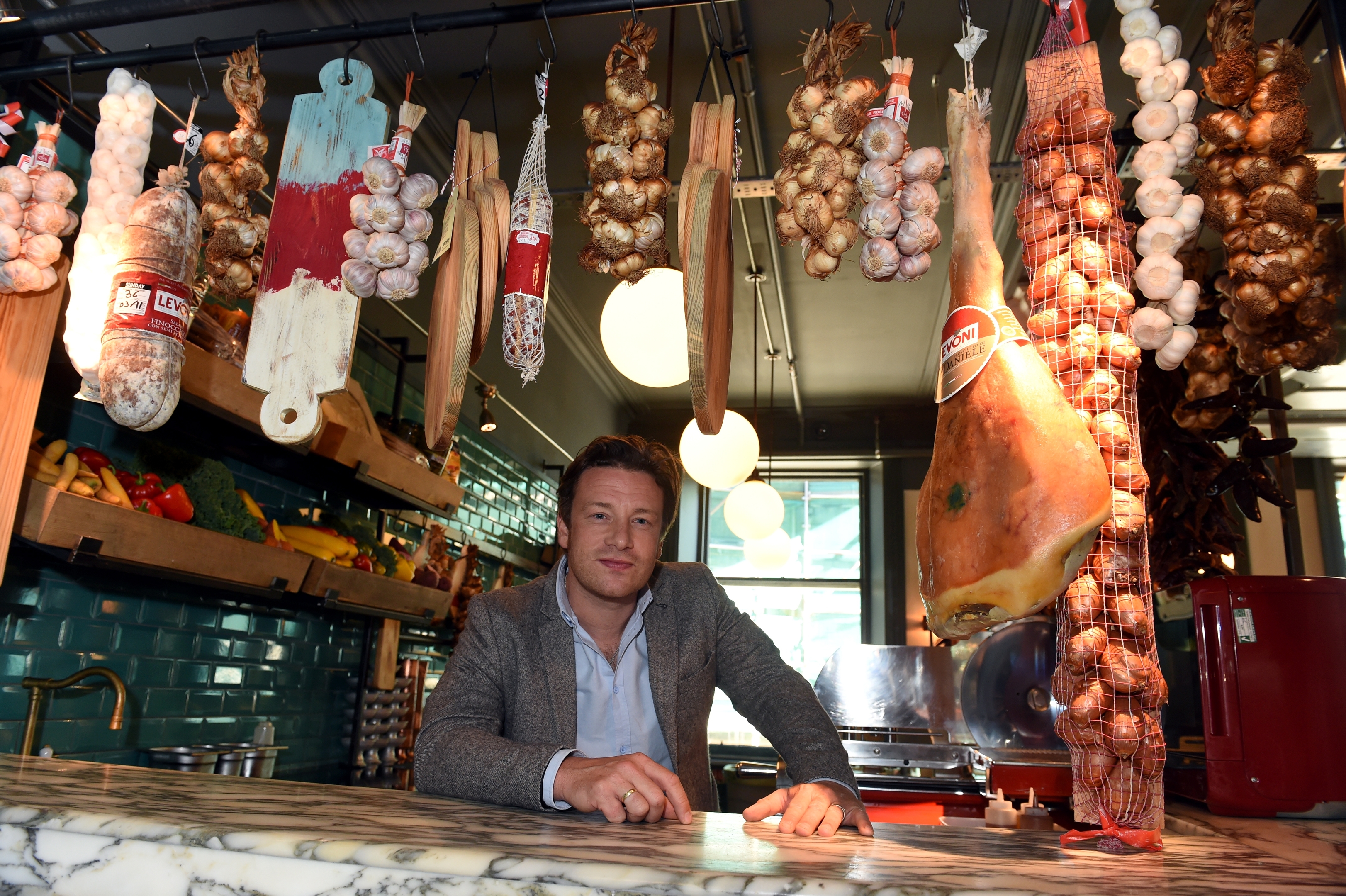 Looking tanned, fit, relaxed and wearing jeans teamed with a pale blue shirt and light grey jacket, his 'stroll' made passers-by stop in their tracks. Well, it's not every day you see an instantly recognisable multi-millionaire stride through the Granite City is it…
"I hear you're worth something in the region of £180million," I say. "Really?" he replies, with a hint of surprise.
"I don't like talking about money but I've got nothing to hide. People often tell me how much I'm worth but I've never had less in my bank, and I've never ever saved.
"All I've done for 15 years is invest in bricks and mortar, which is probably madness in the last eight years, and invest in people. I don't know if I'll ever realise what apparently I'm worth but I'm probably the world's worst business man.
"People keep telling me I'm great but it's a complete lie. I'm really only good at my instinct for people.
"I grew up in a pub so for me that shaped my outlook on the world as pubs are the most democratic place on earth. I grew up with gypsies, old, young, farmers, city boys, cockneys and village idiots – we had it all."
Although regarded as something of a national hero, Jamie – who smiles easily and often – is pretty modest and very self deprecating.
He's dyslexic and as a child struggled at school.
"I did very badly at school and didn't have a great experience but I could cook, loved to cook, wanted to work and liked the idea of earning a living.
"I was like a special needs kid at school because I was regarded as being not that bright. I felt bright but I was judged on reading and spelling. Luckily I had food and cooking which gave me my confidence.
"But there's a lot of dyslexic kids out there that are made to feel from a very early age that they're not good and it really upsets me.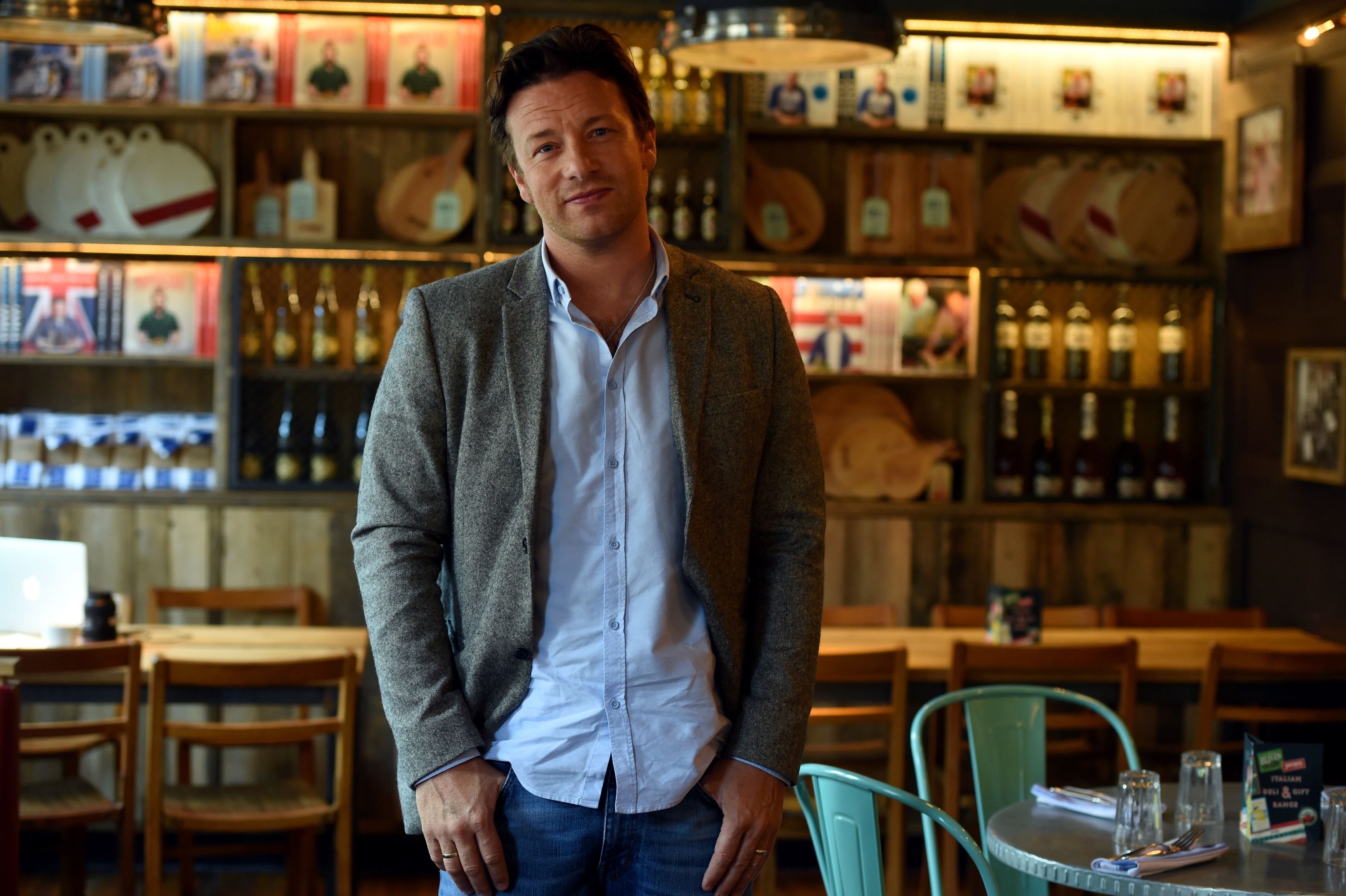 "I was lucky as I had cooking and on the job training which was brilliant for me and definitely saved me."
Jamie has thrown his weight behind the P&J's Apprentice 100 campaign and has pledged to create an apprenticeship in Aberdeen as soon as possible.
"I think the campaign is a great idea. Apprenticeships offer on the job training and have the capacity to teach a trade to someone who might not otherwise get their foot in the door. It's the most brilliant opportunity.
"We can offer NVQ 2 training on site and support the apprenticeship scheme, not just in Aberdeen but it could perhaps trickle down through all the restaurants."
Despite struggling at school, Jamie has had his head in the schoolbooks of late, as a result of his latest campaign to introduce a sugary drinks tax in the UK.
Keen to know everything he could about nutrition and the damage that can be done by consuming too many sugary drinks, he'd spend hours each week with specialists and experts.
"I started getting these professors in to train me every Friday for three hours. Eventually they said why don't you just do the course so I did and have just finished it so I now have a diploma in nutrition.
"In about a month's time I will be starting a Masters course. I never thought I'd say that," he says, laughing.
"I don't know if I've got what it takes to finish it but I'll give it a bloody good try!"
GETTING BUSY WITH THE FIZZY
Having famously declared war on Turkey Twizzlers and school dinners, Jamie's next target is something most of us don't think of as being terribly bad for you – sugary, sweetened drinks.
"I've worked in public health, kids and nutrition for 10 years now and it's just got really rough with child health levels in Scotland and elsewhere. We're really struggling and certainly the NHS is at critical level.
"When you look at the single largest source of sugar in our kids' diets it's sugary, sweetened drinks. They're empty calories and don't fill you up.
"We know these drinks are delicious but we've normalised what is really a treat.
"When you have a cake or chocolate bar you automatically know it's a treat. You don't have that four times a day – if you did you'd be in bad nick.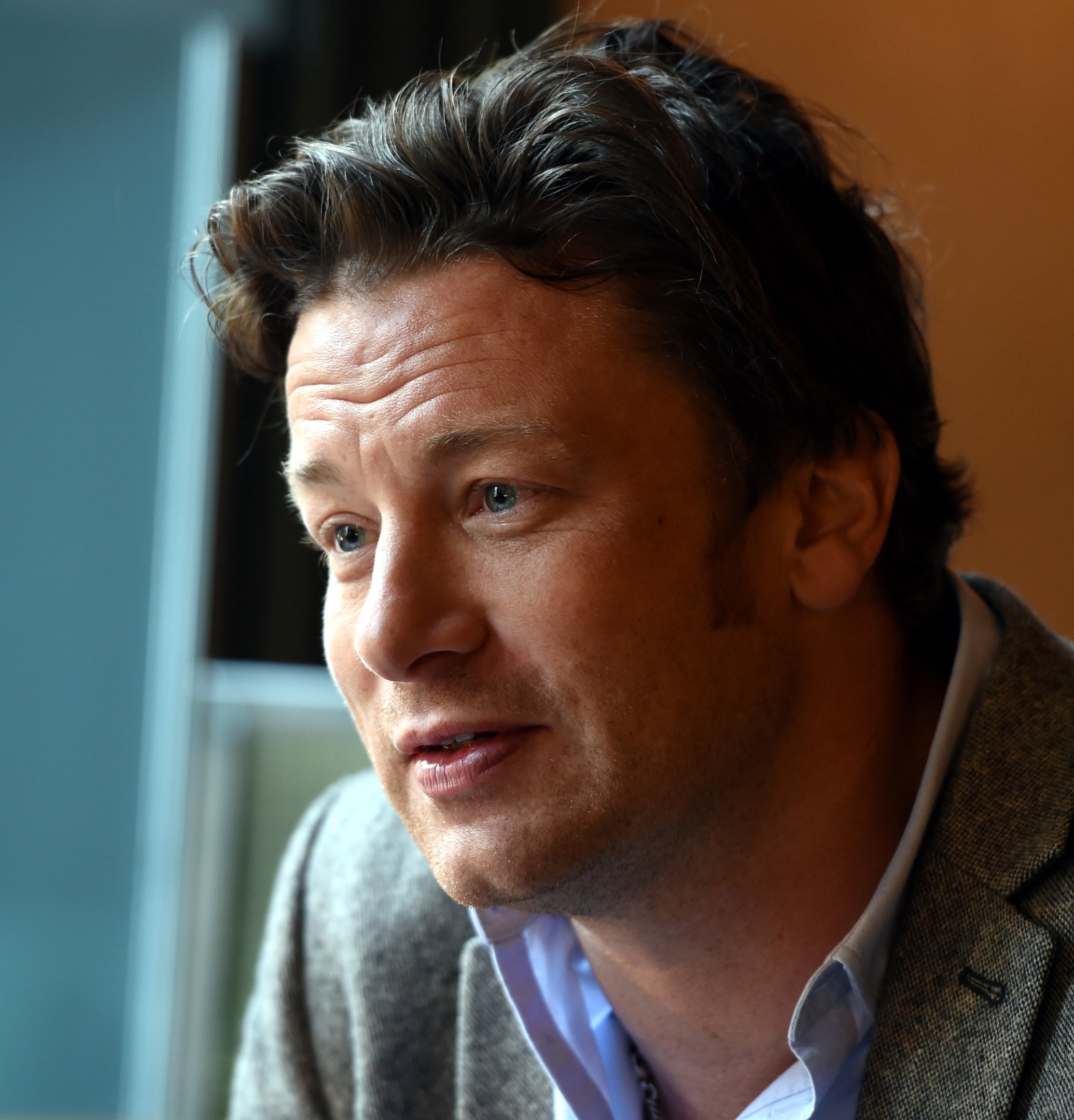 "We've got to a situation now where one in three children in Britain is either overweight or obese and that's in primary school. 26,000 primary age kids are admitted to hospital every year to have teeth extracted because of sugar.
"I'd never try to ban sweetened drinks but I totally believe if you want an NHS in 10 years time we need to tax these drinks.
"It's just seven pence on a can yet that would raise £1billion which could be ring fenced. Half that money would go to the NHS and the other to support schools and teachers around the country.
"I've talked this through with Mr Cameron and he's not ruling anything out, although he's conscious of the word 'tax' being not very politically friendly but what I've tried to get across is that this would be a tax for good and one that's symbolic."
In his stride now, and apologising for having a bit of a rant, he added that he'd been horrified to hear what some children had in their lunch boxes, items such as the high energy drink, Red Bull.
"It's a disgrace," said Jamie.
Seeing everyone enjoy cooking and eating healthy, nutritious food is his ultimate goal and with this, his next target is equally ambitious. He wants to create a database of 10,000 recipes which would be available free to anyone across the world.
"Ultimately what we're trying to do is express different ways of communicating about food without being too weird or boring. The world is changing fast and there are billions of bad recipes online – they are the new enemy.
"I'm concentrating really hard on trying to get 10,000 healthy and nutritional recipes online. Eating well is not about being middle class or rich but cooking from fresh, eating fibre and good hydration."
It's a regime he's adopted himself and as a result looks trimmer and healthier than he's been for years.
"It has completely changed my life and completely changed the direction of where I want to be in the next 10 years, and where I want the back end of the company to be."
Although a self-confessed workaholic, Jamie spends as much time with his family as he can and says they lead a pretty normal life.
"I'm biased of course but I think I'm lucky to have beautiful kids but having me as a dad comes with complications. Celebrity children don't have the best track record so I shield them as much as possible, but I guarantee, if you hung around with me for a month, you'd hopefully see I was quite grounded.
"I don't live in a world where I pat myself on the back every day, all we do is talk about how bad we are at things and how we should be doing better.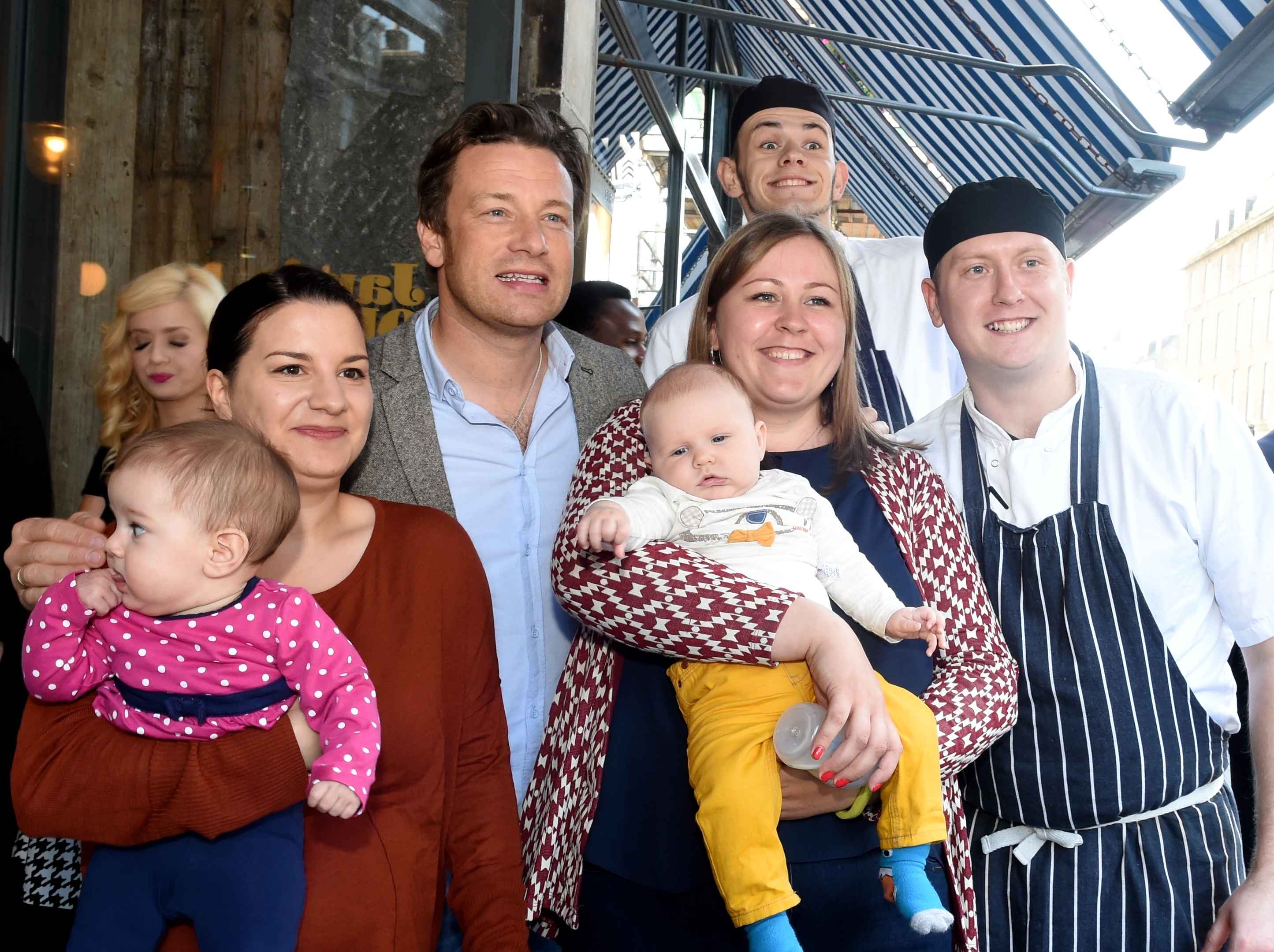 "We're not a flashy family but have some nice things. I don't worry about paying everyday bills but I do worry about 1,000 other things – but overall I just want the kids to be good kids.
"I'm a fairly strict dad but only on things like pulling your finger out and being polite, and having empathy for others."
But aren't they keen to help him spend some of his well-earned money, I wondered?
"No they won't be getting any of that. We don't really do luxurious, the only thing I do sometimes spend money on is old things. I've bought an old restored Mark 1 Capri, original ivory white with a black bonnet, and a 60-year-old boat that I use on the Norfolk Broads to have a bit of quiet time."
And with that, Mr Oliver sailed away to spread more cheer and positive vibes with his team who seemed to think, like me, that he is indeed a very nice man.