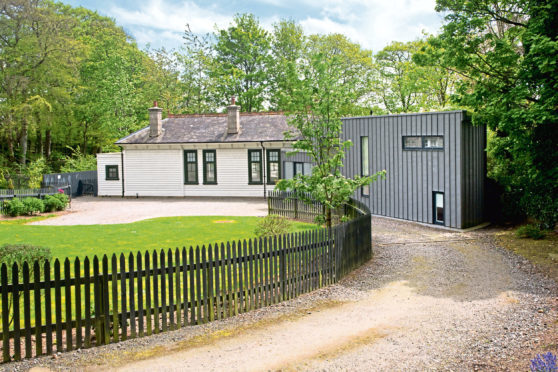 Train station architecture is one of the unsung triumphs of British engineering.
Still and cavernous, wide platforms swerve into the distance under elaborate skies of steel and glass, as thousands of day-trippers and commuters pass through their turnstiles each day.
Despite the integral part they play in modern society, in recent years smaller stations across the country have been blighted by neglect as trains began to pass less and less frequently along their tracks.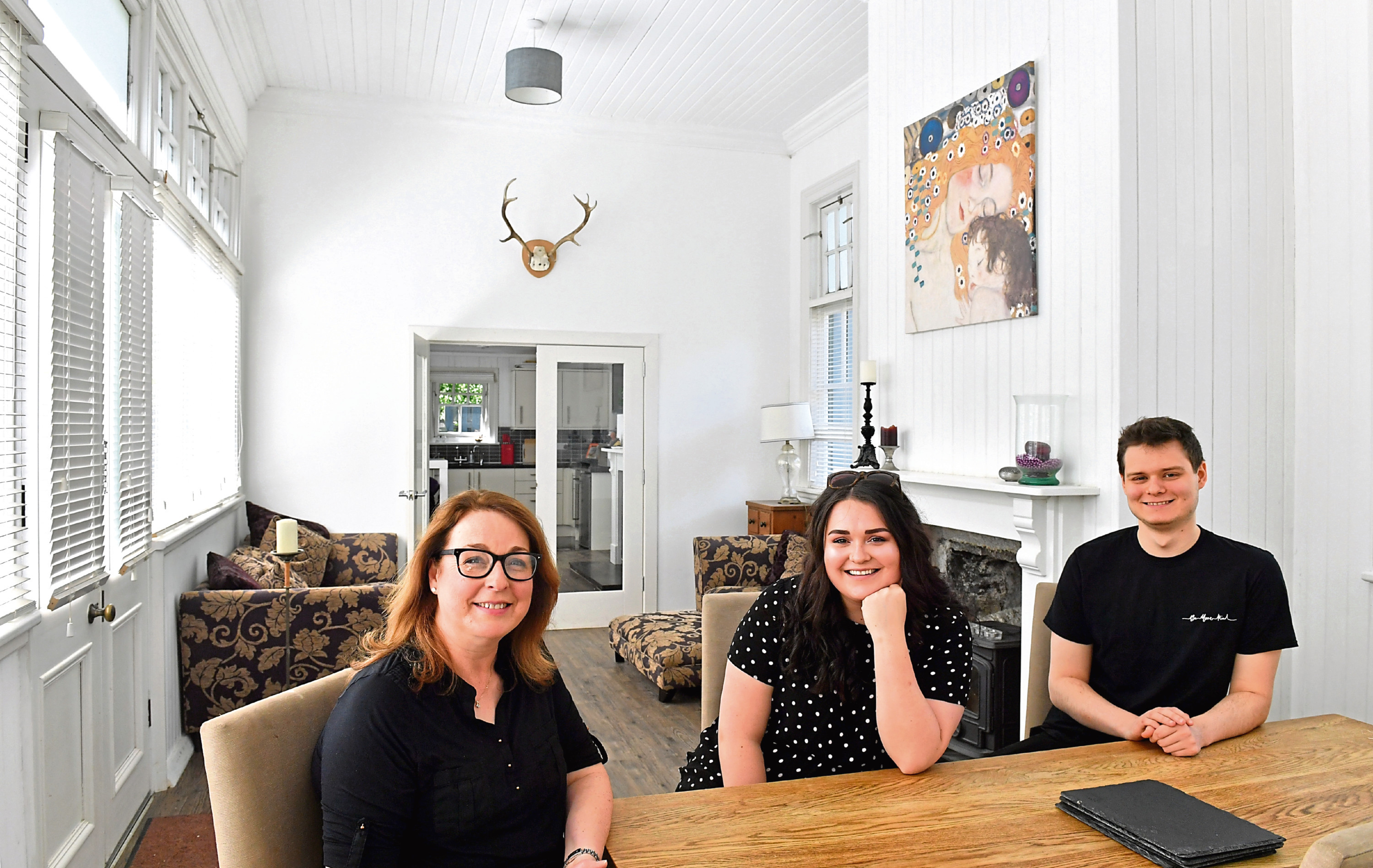 The former Deeside Railway Line from Aberdeen to Ballater was closed in 1967, leaving in its wake more than 20 local stations now without a purpose.
In Pitfodels, just outside Aberdeen, the station ticket office sat empty for the best part of 40 years, falling to ruin before being snapped up by an inventive developer who converted it into a four-bedroom family home.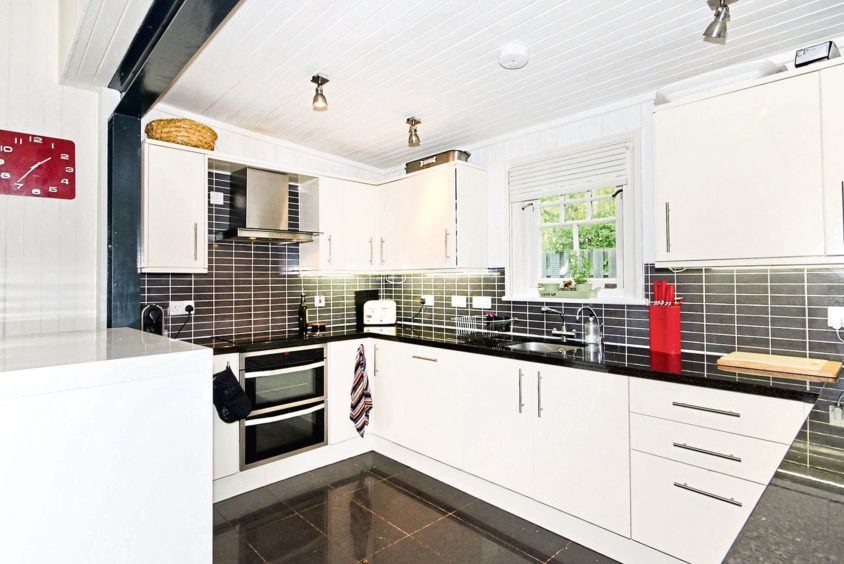 Post-conversion, its first inhabitants were the Bryce family, who moved in during the winter of 2012.
"We lived in a new build at Kepplestone before coming to Pitfodels," said Alida, 55.
"To be honest we weren't even looking for a new house at the time but were intrigued when we saw the 'for sale' board during a walk along the old railway line.
"It was such an unusual house we just thought it was too good to pass up on."
Despite being fascinated by the period features on offer at Pitfodels, Alida, who is a lawyer, confesses it wasn't her usual style.
"The previous two properties we'd lived in had been new builds," she said.
"So the station is totally different and was actually the first time I'd ever bought an old house.
"Well, it's not entirely old, as the modern conversion has brought it into the 21st Century.
"So although there are original doors, fireplaces and wood panelling, the living space is open plan and spacious."
It's easy to see why Alida and her two children, Amy, 24, and Cameron, 21, have enjoyed their time at the station, with its secluded location and stylish interior.
The heart of the home is the station's old ticket office and waiting area, now remodelled into an open-plan family space with the kitchen and family room at one end and a dining and lounge space at the other.
The kitchen itself is fitted to a high standard with high gloss worktops and units as well as a handy breakfast bar.
Large sash-and-case-style windows flood the family room with light while a fabulous original fireplace adds character.
"This is where we tend to do most of our day-to-day living," Alida said.
"It's great for entertaining and very versatile.
"Double doors take you through to the main lounge and dining area but to be honest over the years we've used each of the spaces in different ways.
"It's such an easy house to move furniture around so you can experiment with what you want where and create different spaces."
In the main lounge original patio-style doors lead out to the garden, and Alida points out the worn-down original granite step where travellers would step out on to the platform.
At the end of this living space is an en suite double bedroom with an original fireplace and plenty of storage.
This room has a hidden quirk however, hidden under a thin layer of white paint on the back of the door.
"I only discovered this quite recently when a layer of paint peeled off," said Alida.
"But if you look closely you can see that this door says 'Ladies Waiting Room' on it."
The station was built in 1894 and has clearly retained a lot of its charms.
But a considerable extension has significantly increased the space on offer.
"All the rooms in the new part of the building have an unusual curved wall," said Alida. "It gives them a quirky shape and adds a modern feel."
There are three bedrooms on offer in this part of the house, including a generous en suite master.
The fourth, and smallest, bedroom even has its very own balcony. Completing the accommodation is the family bathroom which has been finished to a high standard. Outside, the mature garden has been tamed by green-fingered Alida, who has enjoyed having a private space to potter about in while family dog Jarvis, a cockapoo, entertains himself by chasing the local wildlife.
Access directly on to the old Deeside Railway line is another benefit the family will miss, but times have changed for the Bryces and with Amy and Cameron away at university, Alida is looking to downsize.
"I'm truly sad to leave Pitfodels," she said. "It's a really special house and has been a privilege to live in over the last few years."
Offers should be made in the region of more than £510,000.
Contact Gavin Bain and Co on 01224 623040 for more information.