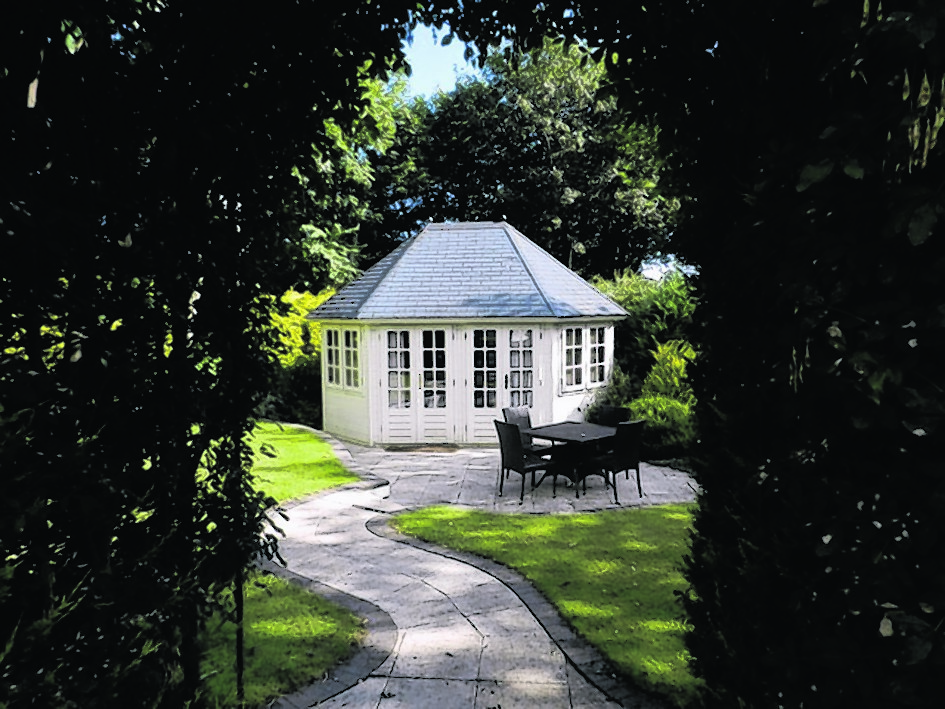 Prepare to be amazed. Cheryl Livingstone explores a house at Peterhead that is full of surprises.
From the moment I pulled into the driveway of Balmoor House, I knew I had stumbled upon something very special.
An array of trees and nicely pruned hedges with Victorian street lamps dotted around lead you to the front of this grand home, which has been an establishment at Peterhead since the 1860s.
It is now home to Mark and Shona Donaldson and their family and has been given a new lease of life, inside and out.
Mark, who owns Balmoor Dental Practice, bought the house in 1999. He was on the lookout for a bigger family home that had a garden around it for the children. When this house came on the market, he decided to go for it.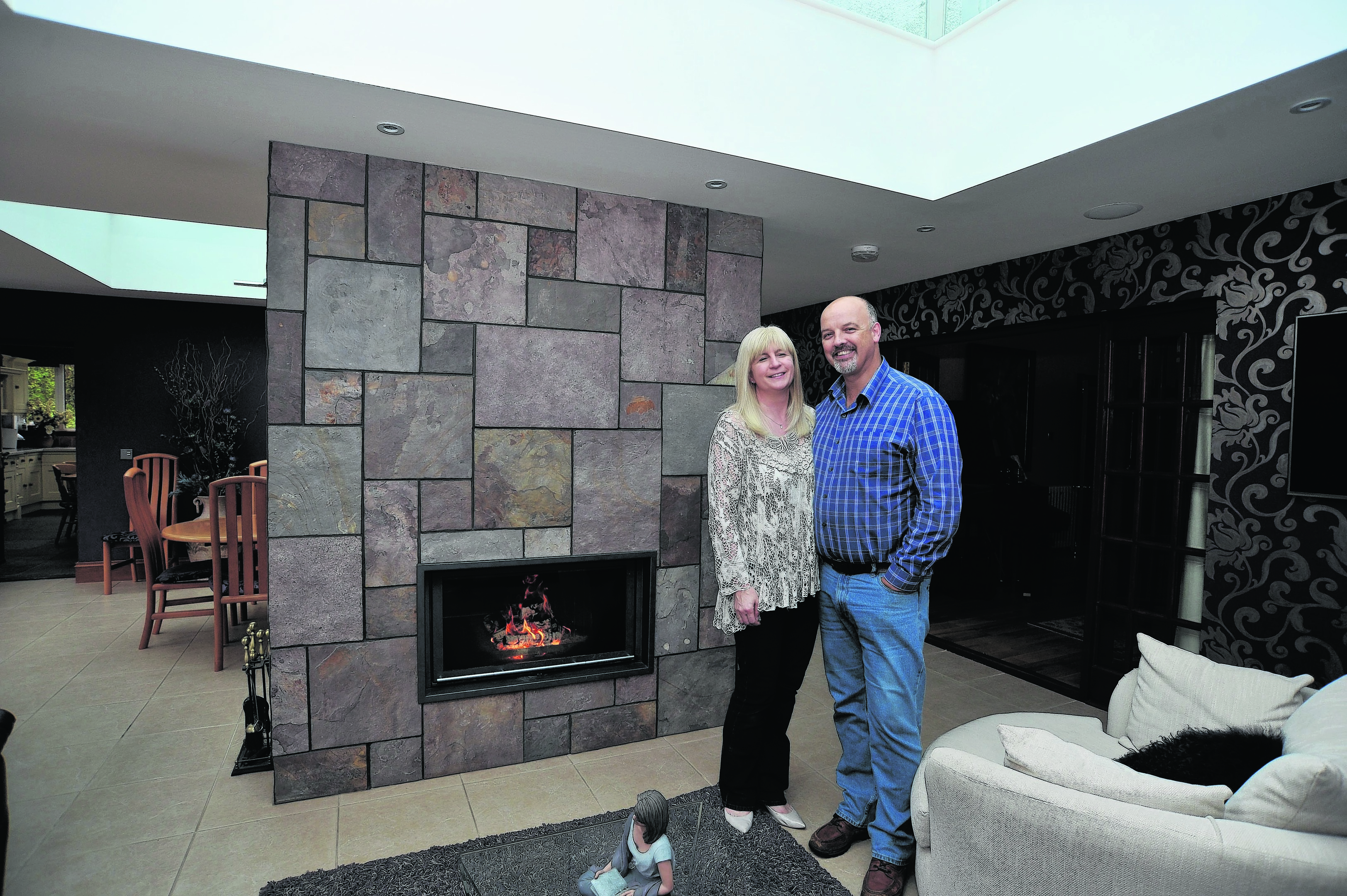 "I was up for the challenge," he said.
"It did need a lot of work, but I saw it as a project. I could see the potential in it.
"I knew it could be a great, spacious family home."
And having visited the house, I can tell you that Mark was right.
From the outside in, this home is welcoming and enchanting, with each room having been given great care and attention to make it look its best.
This is undoubtedly one of the most prestigious and finest family homes in the area. The opportunity to possess a home of this calibre does not often present itself, but, when it does, it is worth seizing with both hands.
It is a home that is well known in the area and has a very interesting history. It was once destroyed by a fire and became a sort of play area for local children.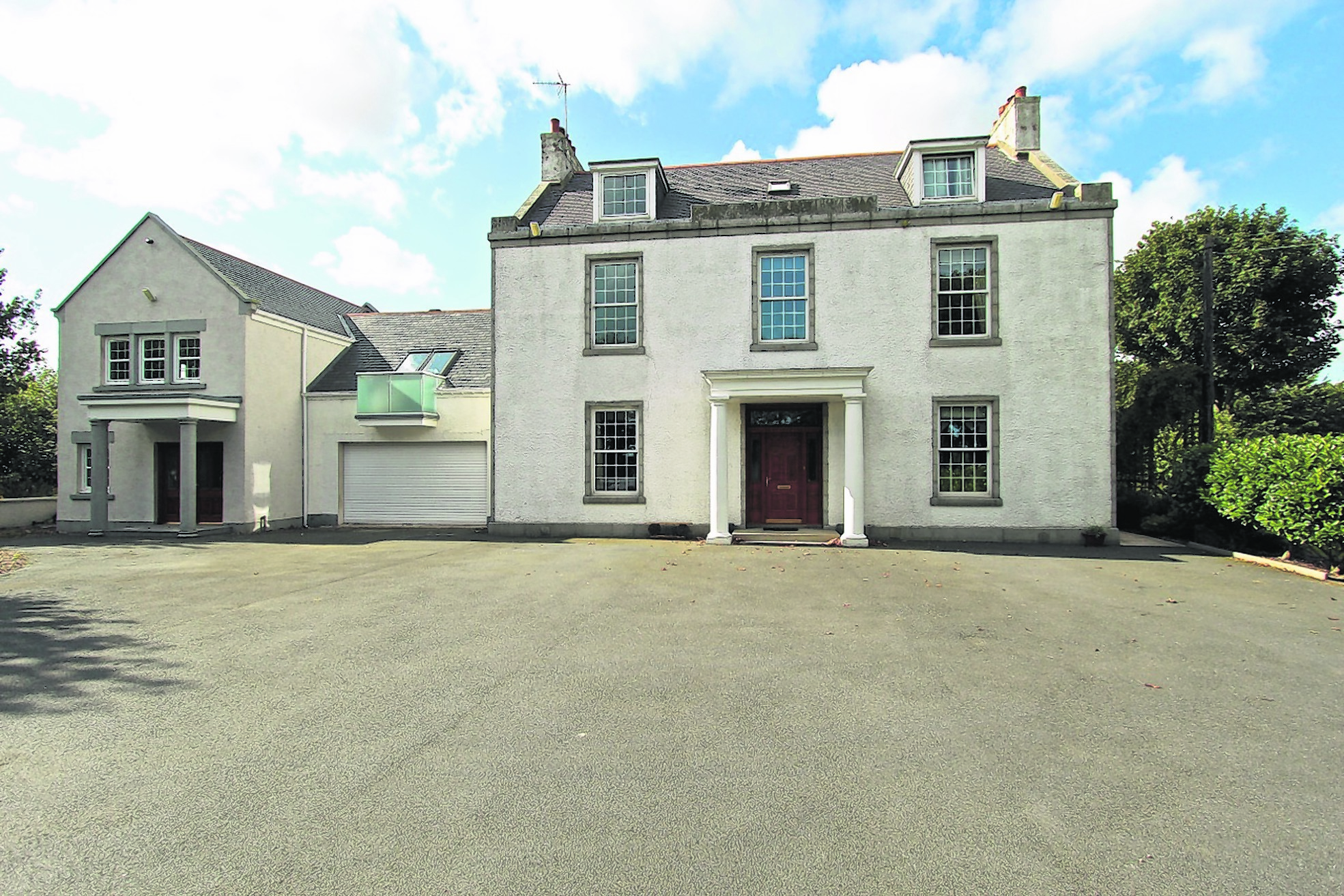 "People aged around 60 and 70 in the town remember playing in the derelict house as a child," Mark said.
"It was known as the 'haunted hoose'. People would come up to us in the town and say we used to play in your dungeon. They meant our cellar, but that's what they called it when they were kids."
Mark and Shona have completely transformed and enhanced the house. They have totally renovated the original, late-19th-century property, bringing it into the 21st century with contemporary design without sacrificing its integrity.
The entire home and grounds have been carefully crafted with imaginative architecture using the available space well and creating an abundance of light throughout.
It has been finished with a flair and style which radiates elegance and comfort.
In the original part of the house, there are many rooms sure to delight visitors, including Mark's cosy study with wood-burning stove, a large lounge, perfect for entertaining and spending time with your extended family, a second living room and stunning rustic kitchen with Velux windows which flood the room with natural light. Upstairs, there are five bedrooms, a main bathroom and shower room with toilet.
Complementing the original house beautifully is a gorgeous extension at the back which houses a lovely open-plan design.
As well as another living room and dining area, it also features some more unusual elements such as its very own leisure area, complete with eight-person sunken hot tub, steam room and, upstairs, a sauna and relaxation area. There is also another large room upstairs which is used currently as a sort of "man cave" for Mark in the form of a gym and music room.
There is also another annexe which could easily be used as a granny flat or self-catering accommodation – subject to permission – and features a double bedroom with en suite and living area.
For me, the leisure area is a great feature to have in any home. It's quirky but also practical and Shona says it is something they can use all year round.
She said: "We both really fancied a hot tub, so we went to see the company in Nairn and they had a swimming pool there with a steam room at the end and we just thought it was something a bit different.
"The steam room fits three people and is nice to socialise and relax in. You can open all the doors and feel like you are outside. I've even been in it when it's been snowing outside."
Outside is equally impressive and, like the house, is a treasure trove of delights. The owners have really thought of everything, from a lovely decking area, which is a sun trap, steps leading down to a magical kids area, bridges linking the different sections, as well as manicured lawns. I was absolutely mesmerised by the outdoor space and how creative the couple have been in transforming it. It is a stunning setting and I was not surprised to hear that it has been used for weddings.
It is one of the many areas that I fell in love with
at Balmoor House, now on the market for offers over £1.2million. For that price tag, you are getting a lot for your money – space that has been updated already and is now ready for someone else just to move their furniture into and enjoy.
And best of all, Shona assured me that, even although this is a great big house, it is easily maintained – music to the ears of anyone who detests housekeeping.
Now, with their children having flown the nest and with a desire to move closer to family in the city, Mark and Shona have decided to put their home on the market – not a particularly easy decision.
Mark said: "Peterhead has been good to us; I've managed to run a successful business here and we've made some great friends. But the other side of that coin is our family, and that's the fork in the road that we are at."
"It's really torn us to leave," Shona added.
Contact: Masson and Glennie on 01779 474271.