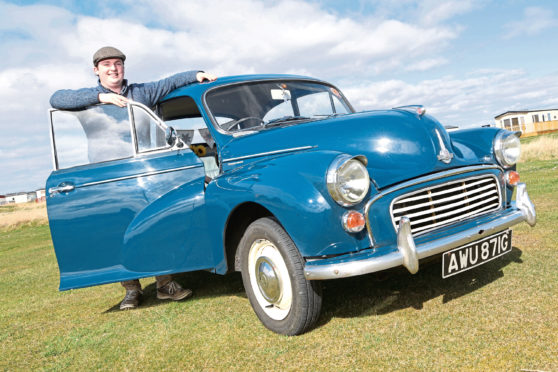 Technology is changing rapidly.
Every year new versions of mobile phones, games consoles and cars are released, with shiny new buttons and functions which render previous models worthless.
Young people have been trained to want the latest and greatest new product, despite the fact it will likely be superseded within weeks by the next must-have item.
However, not every young person is caught up in this techy rat race.
While his peers are more likely to be behind the wheel of a shiny new Corsa or a modified Ford Focus, Darren MacRae is something of an anomaly.
His set of wheels is some 30 years older than him; a 1969 Morris Minor 1000 which is about to celebrate its 50th birthday. Darren, meanwhile, is just 23 and works as an early years practitioner near his home in Embo, outside Dornoch.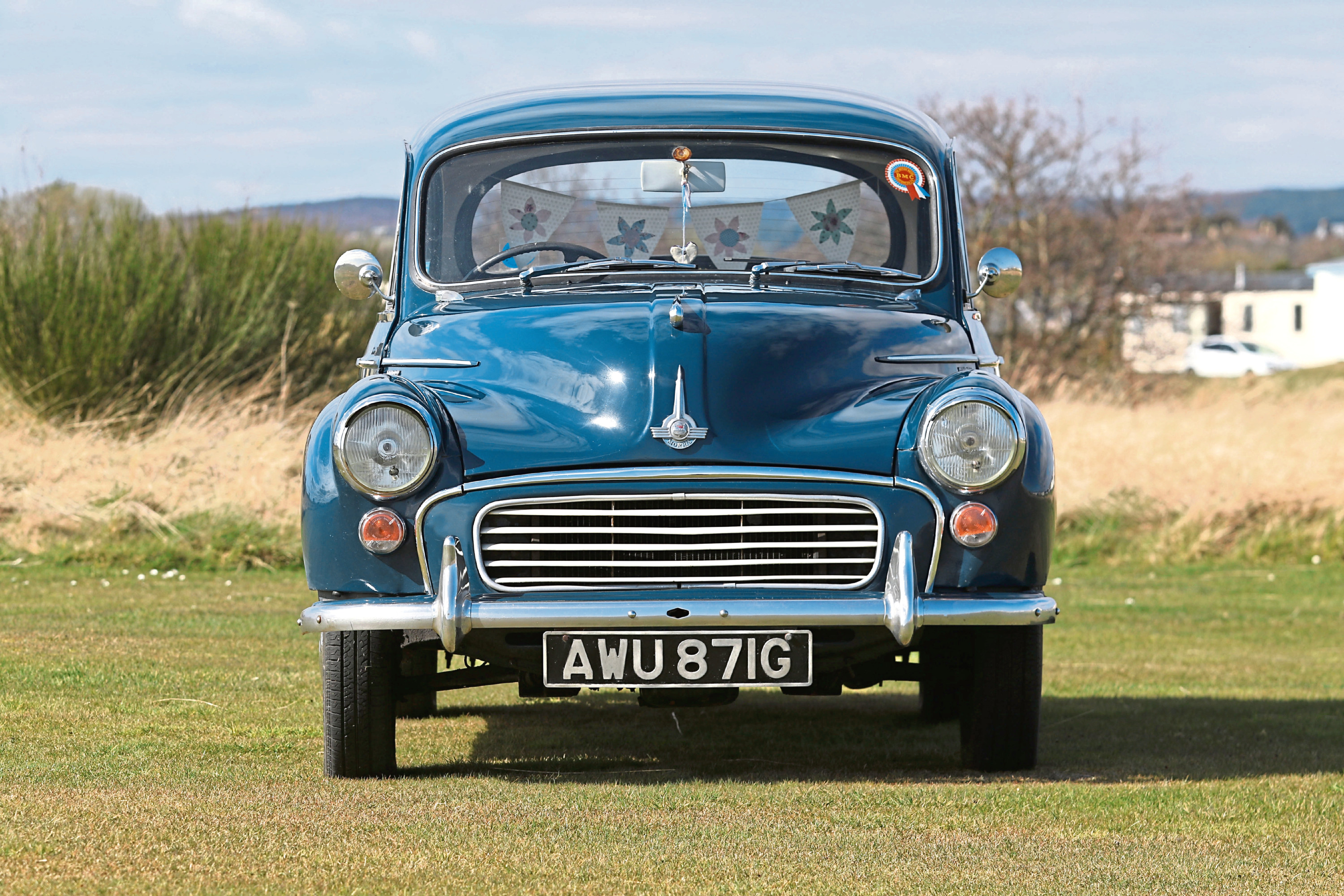 "I bought it about two years ago from a guy down in Ayrshire," Darren said.
"I've always loved Morris Minors – in a fun sort of way they are exactly what I imagined classic cars to look like when I was a kid, plus they're British-made, which I liked.
"I'd wanted to own one for some time and was endlessly looking online at cars for sale.
"I picked out a few potentials then took a week off work to drive around viewing them all.
"The first car was in Lancashire but it needed a load of work done, so I worked my way north, zig-zagging across the country to any Morrises that were for sale.
"This one I saw in Ayrshire and although it wasn't in perfect condition it just gave me a good feeling and I ended up paying the deposit on the spot."
However, despite being just 21 at the time, it was not Darren's first foray into the world of classic motors.
"I used to own a classic Volkswagen Camper actually," he said. "The idea was to rent it out for weddings – it was pure white, which was perfect.
"But the engine had a huge failure and costs spiralled just as I was in the process of changing jobs, so sadly I had to sell it to recoup some costs."
Unfortunately, unexpected mechanical issues go hand-in-hand with old cars and bottomless pockets are often needed to get things up and running again.
Though it did not put Darren off, perhaps it is part of the reason that classic car ownership among his age group is so low.
"I don't think I know one person who goes to rallies and is into classics under the age of 40," he smiled.
"It's great for me as they have loads of experience and always offer their thoughts when I need some help, but I would love if there were more people my age.
"Obviously, it can be quite an expensive hobby but I don't think that's the only reason young people are put off.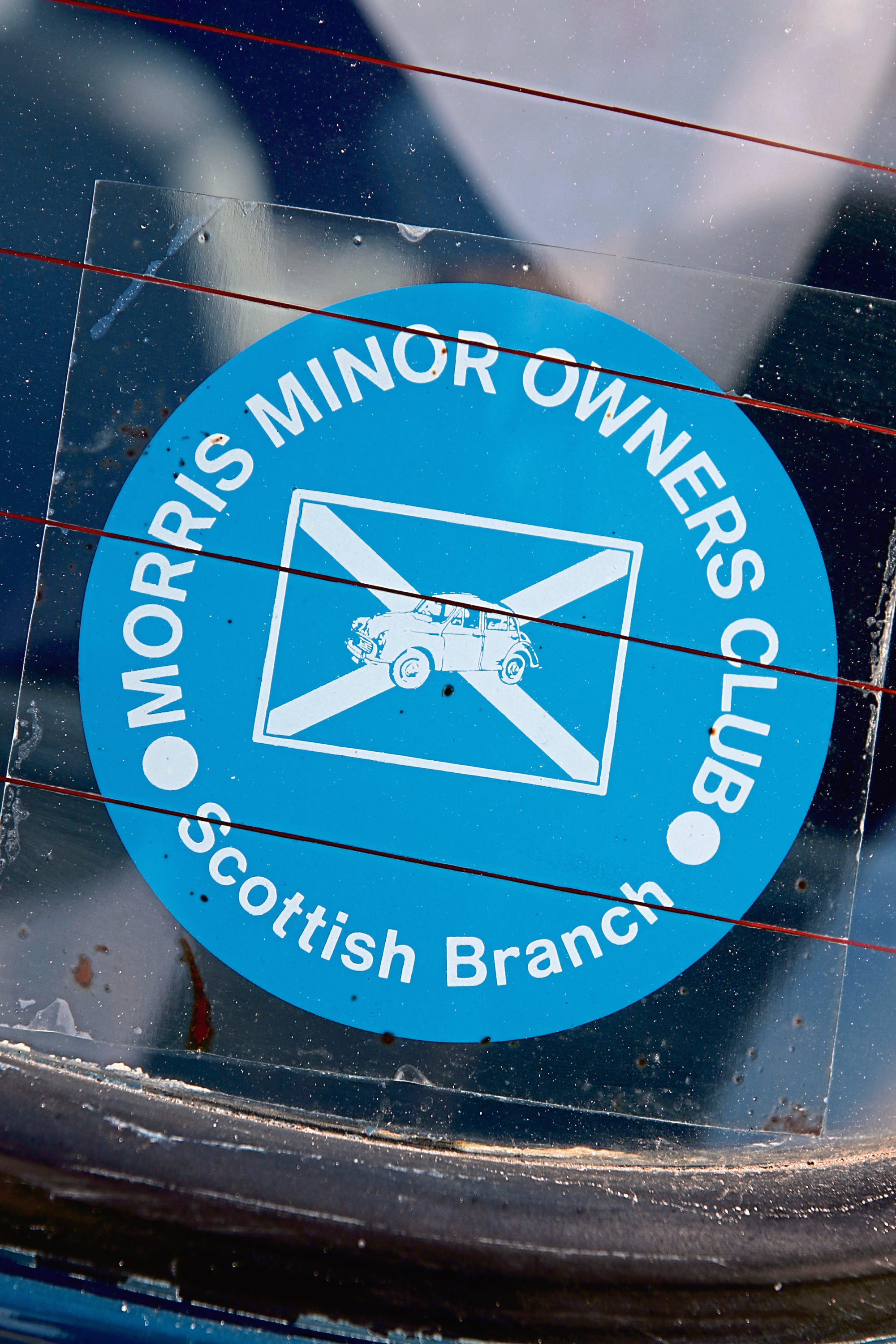 "Social media is so big these days that I think many people are just wrapped up in their life online.
"They've either forgotten or simply don't know the value in old things like cars and the happiness they can bring.
"I have Facebook and all that, of course, but scrolling through posts cannot give me the satisfaction of going out for a drive or spending some time in the garage.
"And the car is something to be proud of too. I've always been quite a quiet person, but when I park up in town people come up and chat to me, intrigued at this young lad with a Morris Minor."
In Darren's case, his interest in old machines stemmed from childhood, not from his father or grandfather, but his own fascination with all things vintage.
Today it is seen as sophisticated to have a retro-style record player, but Darren had an authentic one long before they came back into fashion.
He is always rummaging in antique stores or charity shops for a vintage gem, so it was not surprising that after passing his driving test, this extended to cars too.
"I hated to think about wonderful old cars rotting away in garages," he said.
"And I love to be a part of an item's history.
"For example, the 1960s was an iconic era – The Beatles were huge and there were some interesting things going on in everything, from fashion to politics. This car was around then. I love to think of where it has been and the conversations it has heard – it's a real piece of history."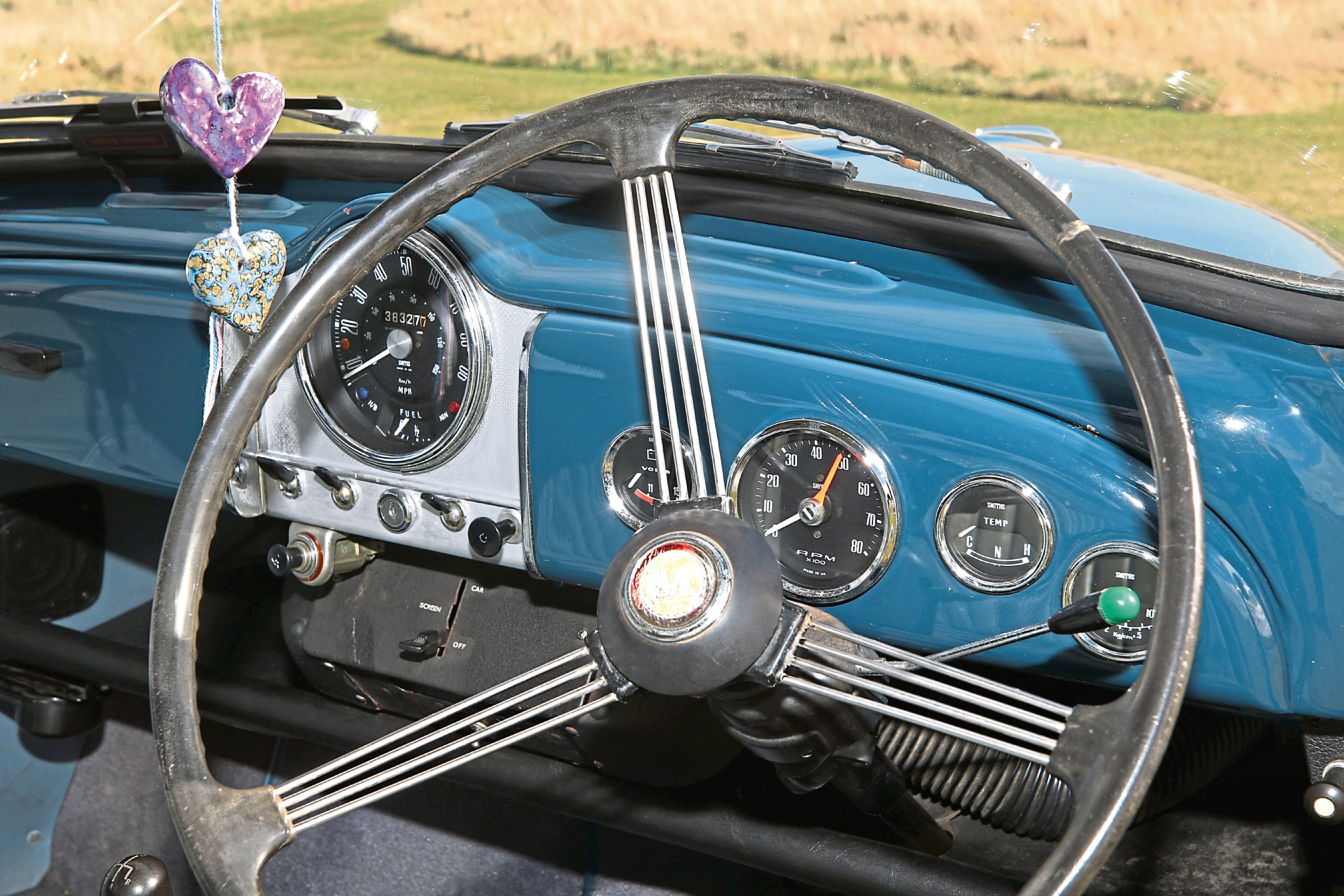 Unlike his friends' motors which come complete with satnav and Bluetooth, Darren's Morris Minor doesn't even have a radio, but that's how he likes it.
"It's got a certain smell and character about it," he said.
"You are much closer to the engine so you feel much more in touch with what is happening.
"And it's not a car which is kept as a showpiece, I use it regularly and take it to rallies across the country.
"Once you get up to 50mph it sits there happily and – touch wood," he taps the bonnet affectionately, "it's never missed a beat yet."