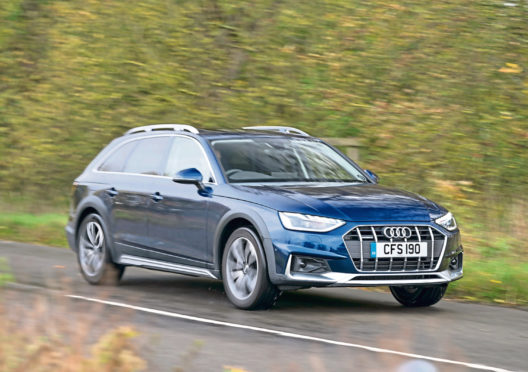 It looks as if we all want to go anywhere, at any time and in all weathers, so we need something which will take us there with confidence, regardless of the conditions.
That's how it appears if you take a look at the wide selection of four-wheel-drive machines on the market.
They're not all big, beefy SUVs either, with even some babies like the Fiat Panda and the Suzuki Swift offering all-wheel power.
Across the range, most manufacturers now have models with added capability so that we can happily head for the hills or even just cruise into the countryside for our weekend pursuits.
An added appeal is that the increased traction also helps with roadholding and stability on the open road and peace of mind when the weather takes a turn for the worse.
Like a good former Boy Scout I like to be prepared for wintry conditions which is why the Audi A4 Allroad Quattro appeals to me.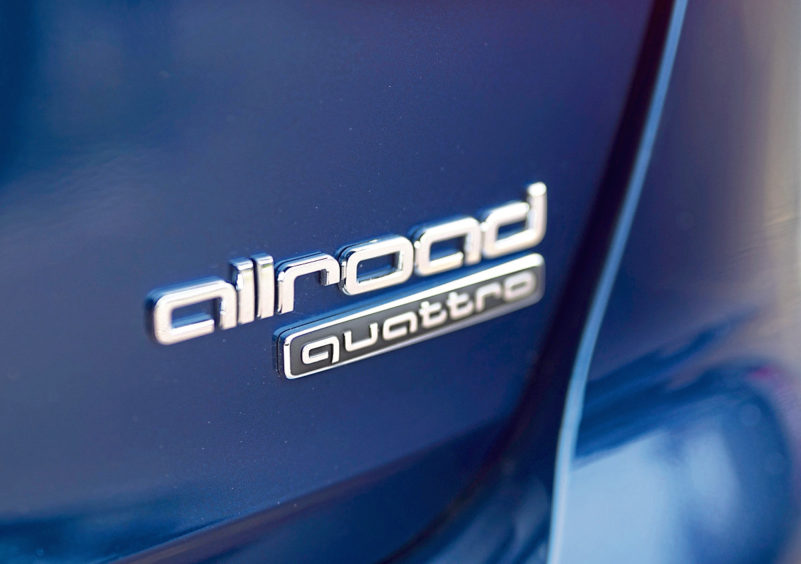 I've driven a few of the earlier models in the past and the latest version is even better than what's gone before, but like the rest of the Audi range, you do have to fork out for those four rings on the grille.
In the case of the test car, the two-litre diesel sport with S Tronic auto box, the base price is just under £41,000, but with a catalogue of optional extras the final tag ended up only a couple of hundred quid under the £50,000 mark.
What you get for your money is a sturdy, capable and extremely well-built machine full of technology including an even more refined version of Audi's renowned Quattro four-wheel-drive system.
But I couldn't help feeling that it's gone a bit soft compared to the previous versions and I suspect that's because Audi wants to direct customers who need the full 4×4 capability to the bigger and more expensive SUVs like the Q5.
So the Allroad has become more like a country gent cousin of the standard A4 Avant estate who has pulled on sturdy brogues or even green wellies for some gentle excursions into the countryside.
The ride height is only a little above that of the regular A4 Avant which means you have slightly more clearance over rough ground, but it still drives like a normal estate car on the open road. Some tweaks to the suspension have made it a more pleasant ride on the road, with more emphasis on comfort rather than tough agility in demanding territory, and the different drive modes allow you to call up your particular choice for the conditions.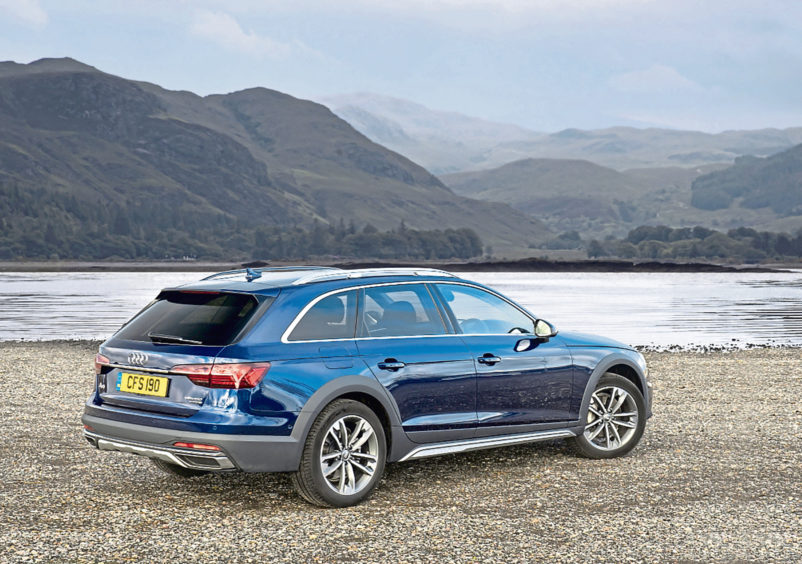 The last version I drove had a beefy three-litre V6 diesel but this one came with the latest two-litre which is refined and economical with plenty of power for most jobs, although it might struggle a bit if it was fully loaded with a trailer in tow.
I can't say I noticed any great difference in handling over the standard estate but the conditions I encountered weren't particularly demanding beyond rain and standing water so the extra traction wasn't really called upon.
Externally, there's not a lot to distinguish the latest version from what's gone before except for a few styling tweaks which only Audi aficionados would spot. It retains the same silhouette and profile and is clearly a fully paid-up member of the family. What I really liked was the interior, which is first class in materials, design and layout, edging towards minimalism but still scoring top marks for accessibility to the controls and functions.
A seven-inch colour touchscreen is standard in all models and there's Android Auto and Apple CarPlay so you can link your iPhone or smartphone into the system for your own music library or Google maps. The instrument binnacle is clear and concise or you can change it to Virtual Cockpit which converts to a 12.3in screen with a multitude of functions directly in line of sight and operated through the steering wheel-mounted controls.
The Sport version of the test car – there's also a lower trim Vorsprung – came with 18" wheels with winter tyres, LED lights, sports seats, sat-nav and an upgraded stereo.
There's stacks of space for front and rear passengers, with a good-sized boot and an easy seat folding mechanism to create extra space.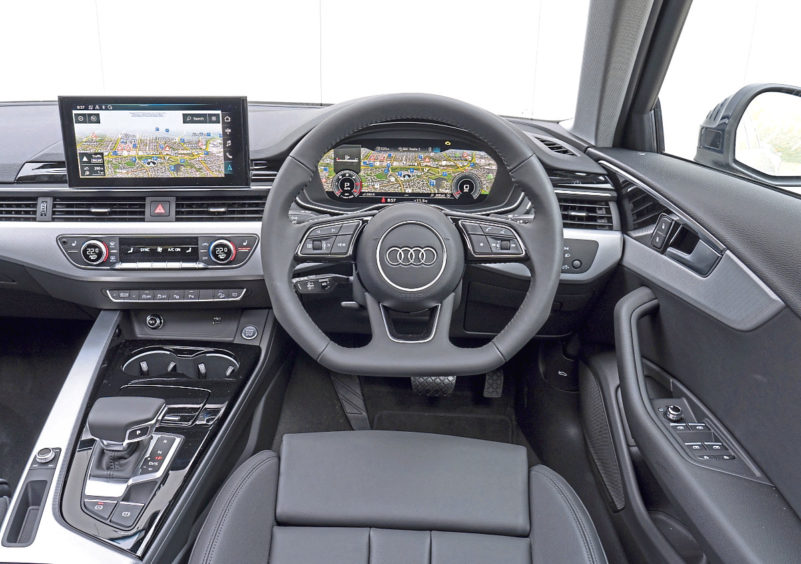 Which is just what you need if you're packing your outdoor gear for a wild weekend getaway, but there's never been more choice including my personal favourite in this segment, the superbly stylish and sophisticated V60 Cross Country from Volvo.
THE FACTS
Model: Audi A4 Allroad 2.0 Quattro S Tronic
Price: £40,825 (£49,800 as tested)
0-60mph: 7.9 seconds
Top speed: 137mph
Economy: 43mpg
CO2 emissions: 136g/km