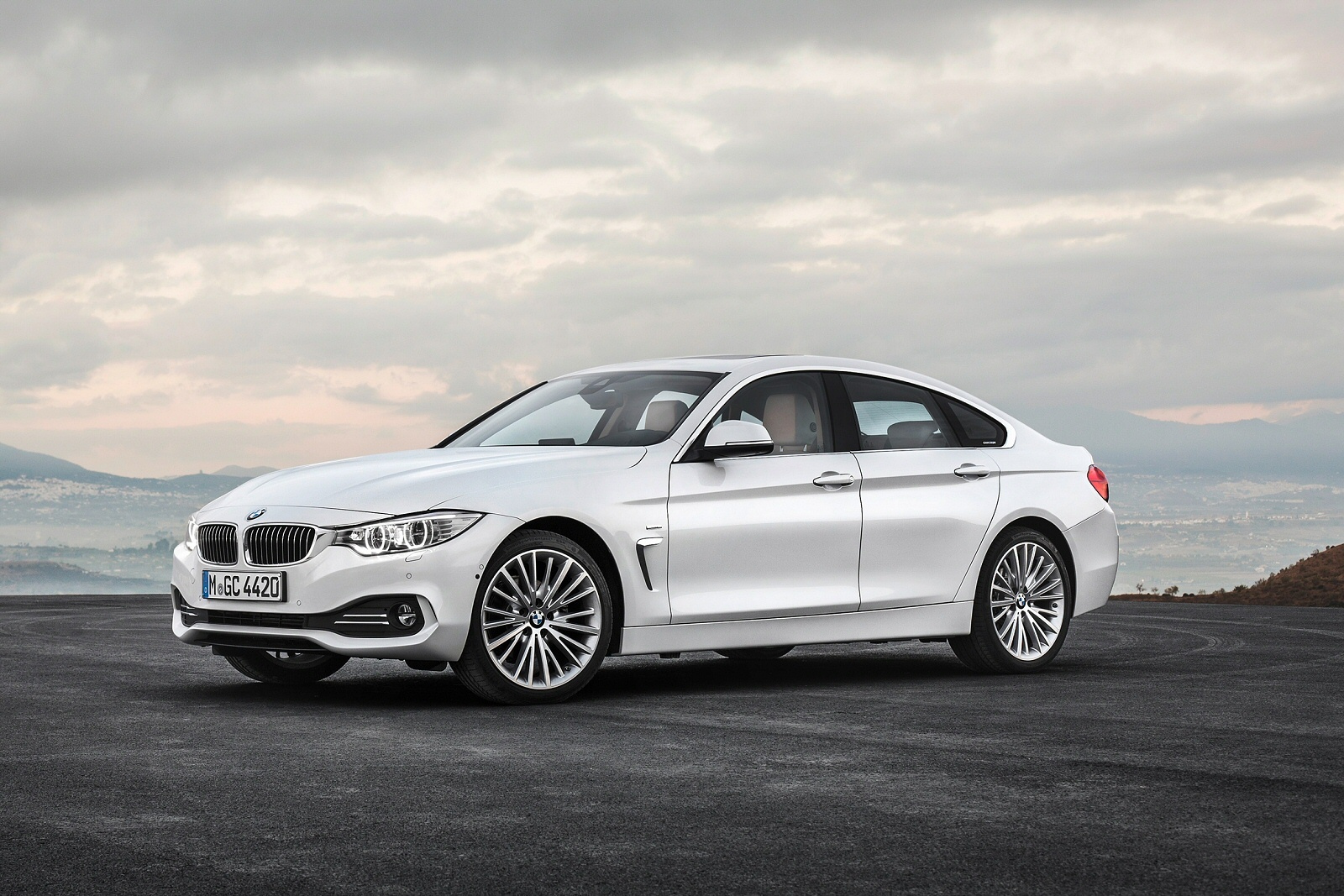 So the coupe version of the BMW 3 Series is the 4 Series, right? Not if you add two more doors and call it a 4 Series Gran Coupe.
Given that the 4 Series Gran Coupe runs on the same running gear as the 4 Series Coupe, it's reasonable to expect similar driving dynamics.
The wheelbase, length, track and width of the Gran Coupe are exactly the same as its two-door sibling, so it clues you into what you're going to get.
Buyers choose between three petrol engines; the 181bhp 420i and the 243bhp 428i are both 2.0-litre fours, while the 301bhp 435i sports a classic BMW straight-six, in this instance boosted by a couple of turbos. Go diesel and you're looking at either the 141bhp 418d or the 181bhp 420d, both of two-litre capacity, then there's the six-cylinder 430d with 255bhp or the range-topping 435d, which packs a hefty 309bhp unit.
Improving on the aesthetics of the slinky 4 Series Coupe is a bit of an ask, especially if part of the remit is boosting practicality, but BMW's stylists haven't done a bad job at all with the Gran Coupe. Aside from the obvious addition of an extra pair of rear doors, you'll notice the way that the roofline has been teased backwards to offer more space, the long boot lid of the coupe being sacrificed to a more stub-tailed silhouette. If you're one of the many who have recoiled from the Gran Turismo models, it's okay. You can come out from behind the sofa.
The 4 Series Gran Coupe trim line-up mirrors that of the Coupe, with SE, Sport, Modern, Luxury and M Sport trims. Entry-level versions get leather heated seats, xenon headlamps, LED rear lights, a parking radar, as well as climate control, so although the prices are around £3,000 more expensive model-for-model than the 3 Series, you do get more gear.
Satellite navigation is standard on most versions, but the adaptive dampers are a box you might want to tick on the options list, as well as the sport steering. We could take or leave the sports seats, but the stereo upgrade is worth giving a listening to. BMW will also tempt you with a range of Connected services, a head-up display and some neat driver aids but you'll need to keep an eye on the asking price. It's easily possible to spend £38,000 on an M Sport 420d with an auto box, add a few options and end up having spent more than £40,000 on a four-cylinder, two-litre diesel hatch.
Like all modern BMWs, the 4 Series Gran Coupe delivers some incredible efficiency figures. Once you've got over the upfront cost of the car, this means that actual day-to-day running costs will be on a par with far more humble tackle. Thank BMW's EfficientDynamics technology for that, this suite of measures resulting in ultra-competitive economy and emissions figures right across the board. Take the 428i for example; a petrol-engined performance model that can dip under six seconds to 60mph yet still returns a fuel economy figure of 42.8mpg and emissions of just 154g/km.
The real standout performer at present is the 420d, which manages to wring 60 miles from a gallon of diesel and emits a mere 124g/km. Go for the range-topping 435i and you'll see 35.8mpg and 185g/km. Expect strong residuals which will continue to give mainstream car manufacturers something to fret over. Insurance ratings are also said to have been driven down by better repairability and improved security.
Once you've wrapped your brain around the BMW 4 Series Gran Coupe's reason for existence, there's a lot to like about it. Granted, there are many chassis derivatives spun off the basic 3 Series underpinnings and the 4 Series Gran Coupe is unashamedly niche, but if you need usable back seats but also want a sleek body style, this is about your best bet at the accessible end of the BMW range.
Given the huge sales of the 3 Series saloon, it's far from inconceivable that the 4 Series Gran Coupe could pick up a few of these, as well as muscling in on the territory of the Audi A5 Sportback and even poach some orders away from cars like the Mercedes CLA as well. We've recently had some models that seemed strange additions to the BMW range and the public have given them the cold shoulder. This one also seems a bit of an oddity but looks as if it has more than enough talent to succeed.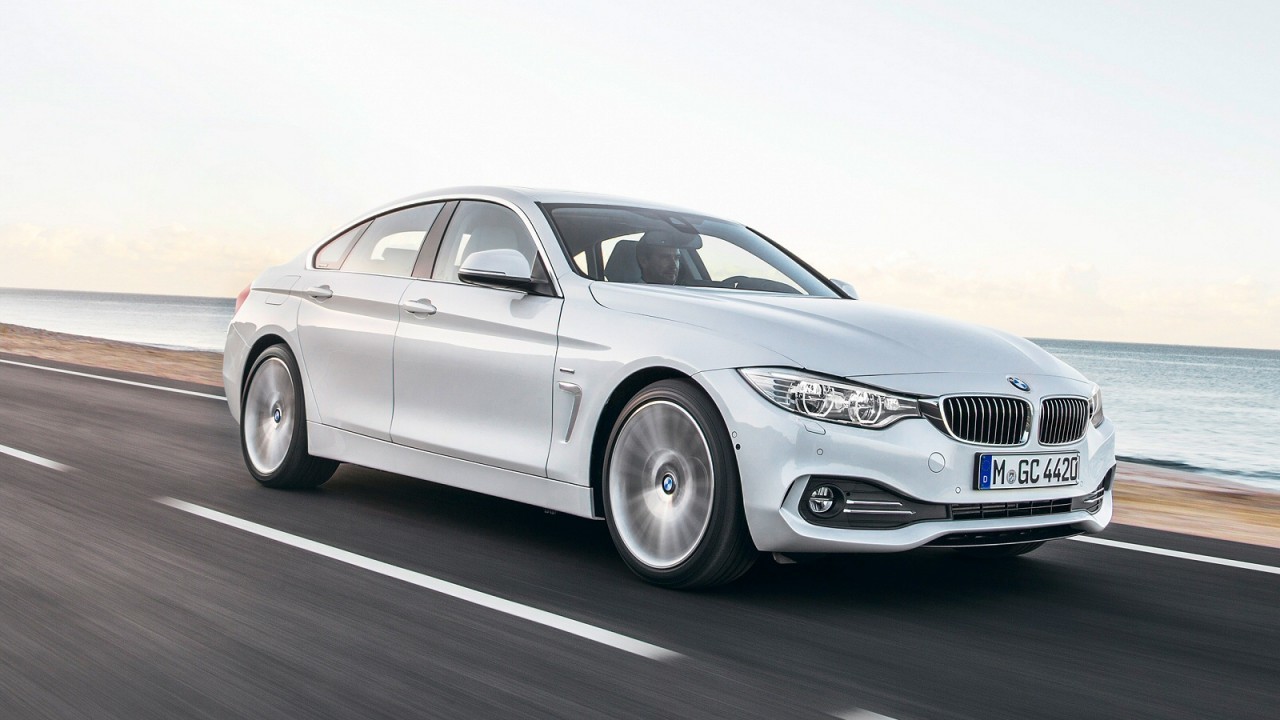 Facts and figures
Model: BMW 4 Series Gran Coupe
Price: From £29,000
Engine: Petrol: 181bhp 420i and the 243bhp 428i two-litre fours; Diesel: 141bhp 418d or the 181bhp 420d
Performance: 0-62mph in 7.5seconds; top speed, 147mph (181bhp 420i)
Economy: 44.1mpg (181bhp 420i)
CO2 rating: 149g/km (181bhp 420i)