Herbie rides again… or at least a replica of him does. Cheryl Livingstone speaks to Grant Hodgson about his movie star car.
When I was growing up, the TV car of the time was Brum, a super hero car that would come to life and explore the town.
The half-scale replica of a late 1920s Austin 7 "Chummy" convertible would express himself in a number of ways including opening and closing his doors and bonnet, bobbing his suspension, flashing and swivelling his headlamps and extending his turn signals.
But for those of an older generation, there was another car that stole the hearts of young children. And that was Herbie.
While Brum only made it to the heights of TV stardom, the anthropomorphic 1963 Volkswagen Beetle featured in several Disney motion pictures starting with the 1968 feature film The Love Bug.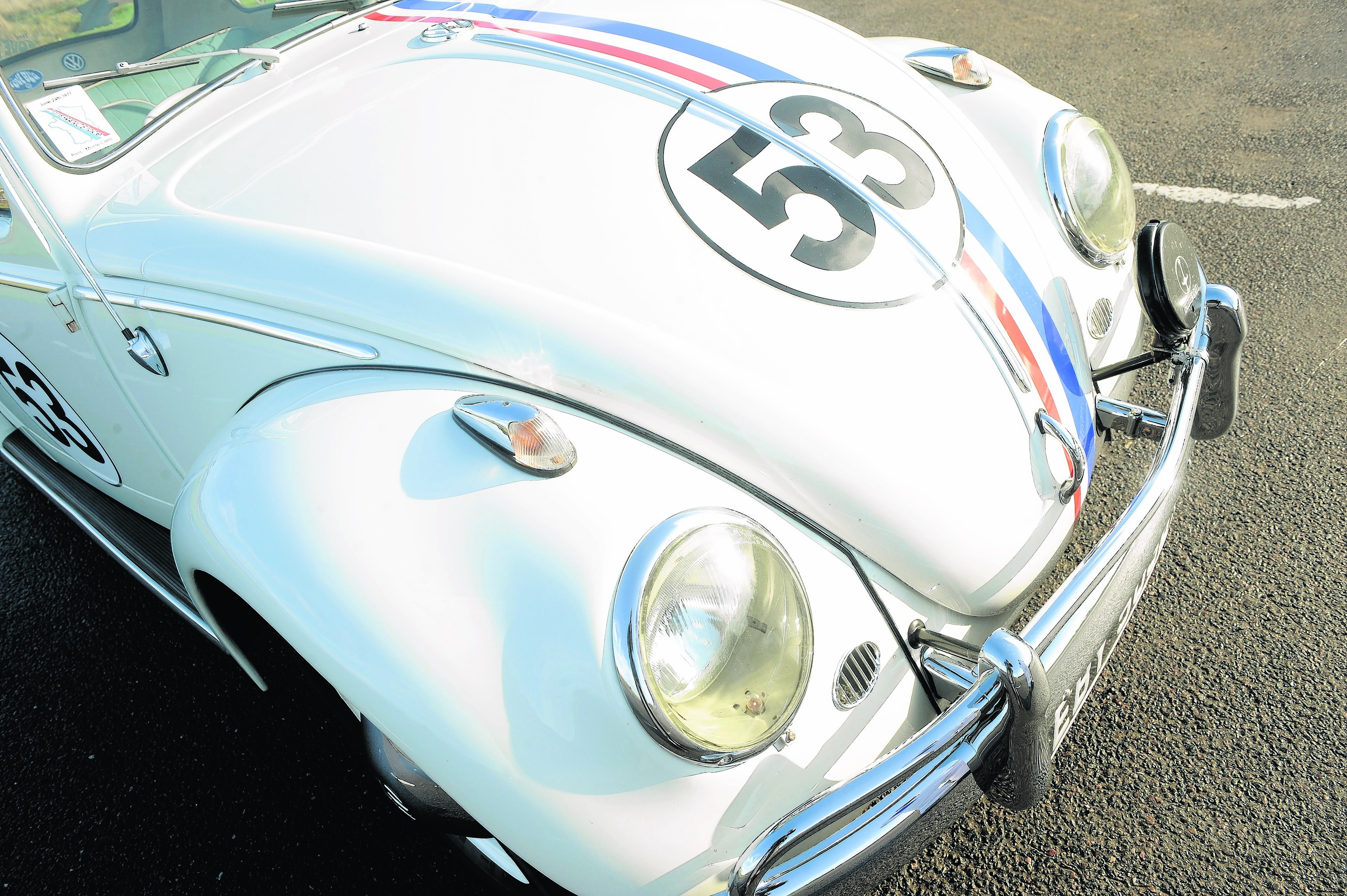 But like Brum, he had a mind of his own and was capable of driving himself, and was also a serious contender in auto racing competitions.
Grant Hodgson, now 40, and living near Inverness, was one of the many children who grew to love the delightful automobile. And it was always his dream to own his very own Herbie.
That dream eventually came true three years ago when he came across a 1963 Volkswagen Beetle on eBay.
"I used to love Herbie when I was younger," the father of one said.
"I watched all the films and I had toys and jigsaws. I was looking online for one when I came across this and knew it was the right one for me.
"It was in great condition and had a lot of extras with it. It was rebuilt in California to an almost exact replica of the car which was used in the film Herbie Goes To Monte Carlo."
Grant's replica comes complete with Herbie's distinguished look of red, white and blue racing stripes from front to back bumper and a racing-style number 53 on the front luggage compartment lid and doors. It also has several other quirky features.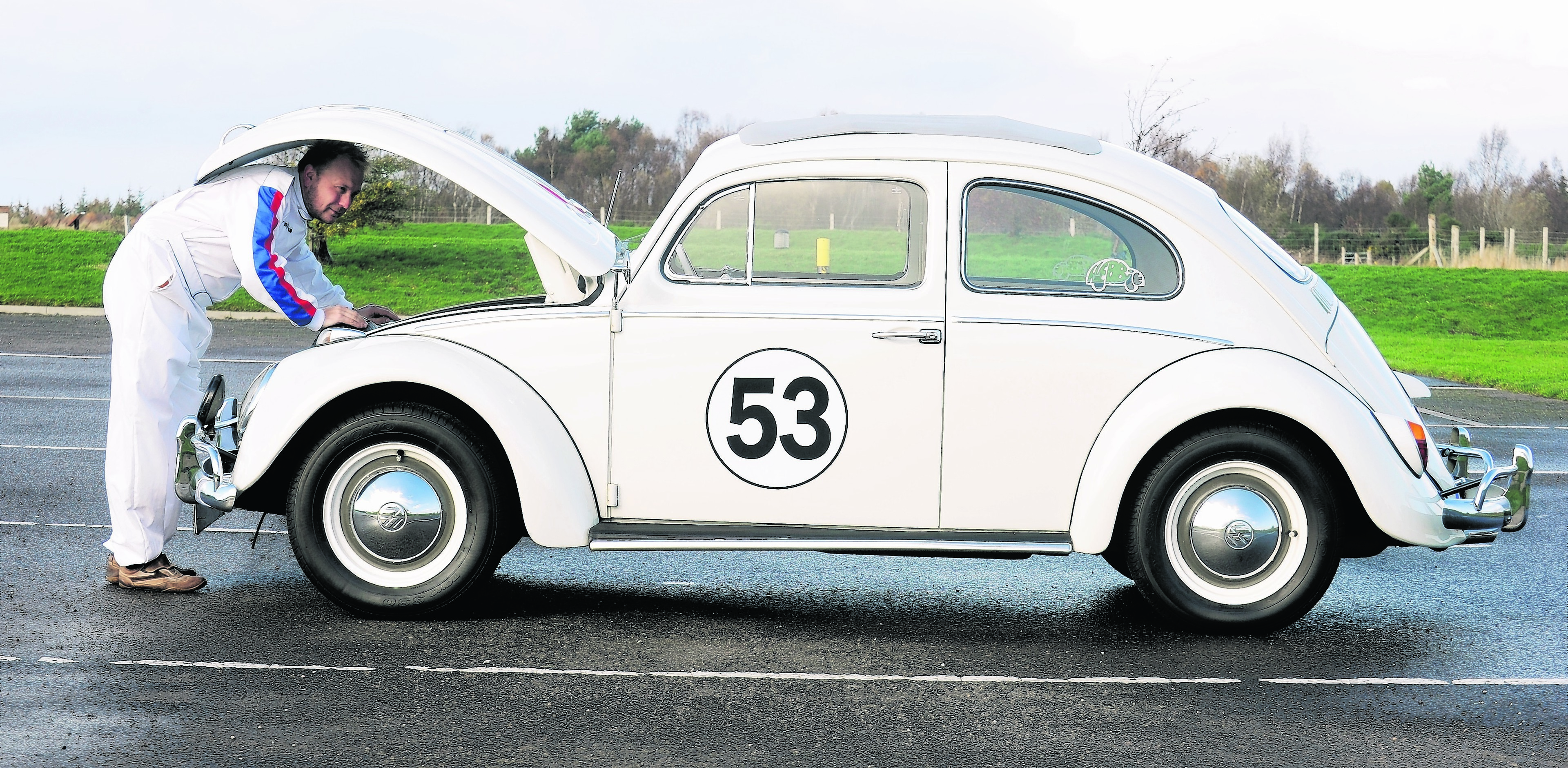 "It has carello fog lights which are really rare and used in the film and stickers from the movie as well. It's a very good replica," Grant said.
The previous owner lived in Ayr and had bought it as a show car. He eventually decided to sell it to buy another film star, a De Lorean from Back to the Future.
Like the previous owner, Grant mainly uses his Herbie as a show car. The car is quite a hit at the rallies with both children and adults. For adults, it can be a trip down memory lane, especially when they experience some extra items that Grant has added to it.
He said: "I've added a remote controlled feature to it. So if someone walks away from the car, I can flash the headlights and beep the horn. People
love it.
"My son Archie is also a big fan of the car. He is three and he absolutely loves Herbie. And it wasn't really because of me. He is actually quite scared of the real car because it's so noisy but when he found my DVDs, he said he wanted to watch them. He used to have Herbie goes to Monte Carlo on loop. When the car goes into the garage for the winter, he asks me if he can go in and see it. He always lifts the covers to say hi to Herbie."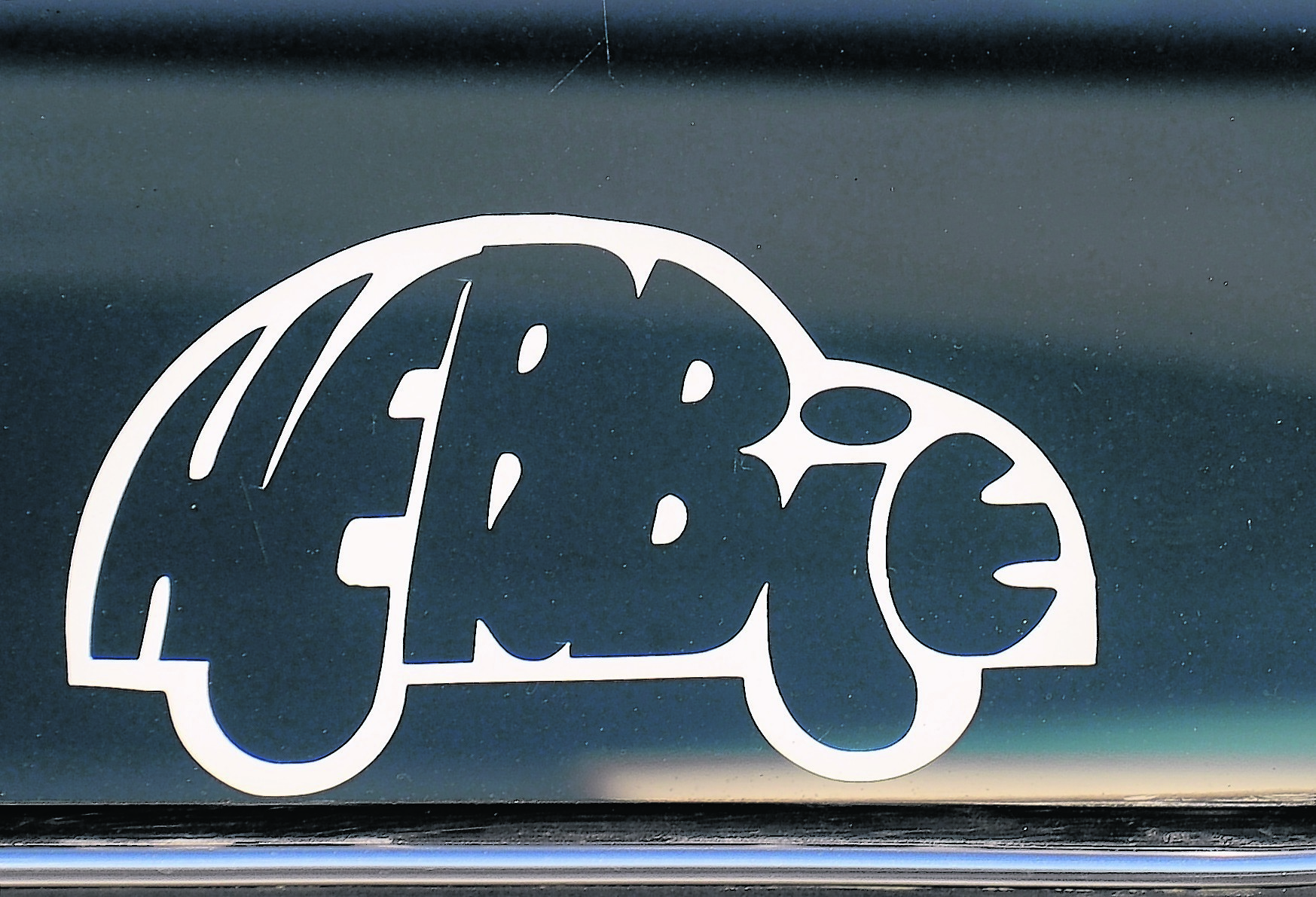 The car is just one of many items in Grant's Herbie collection. He also owns a Herbie passport for the car which he got from America, racing overalls that were used in the film Herbie Fully Loaded, DVDs, and a framed poster of Herbie Rides Again which he got from his sister.
While Herbie made six movies, Grant admits that there is only the one car for him. He plans to keep it and maybe one day pass on to Archie.
My first car…
Skoda Estelle
My dream car…
I would love to own a replica of the car from Knight Rider