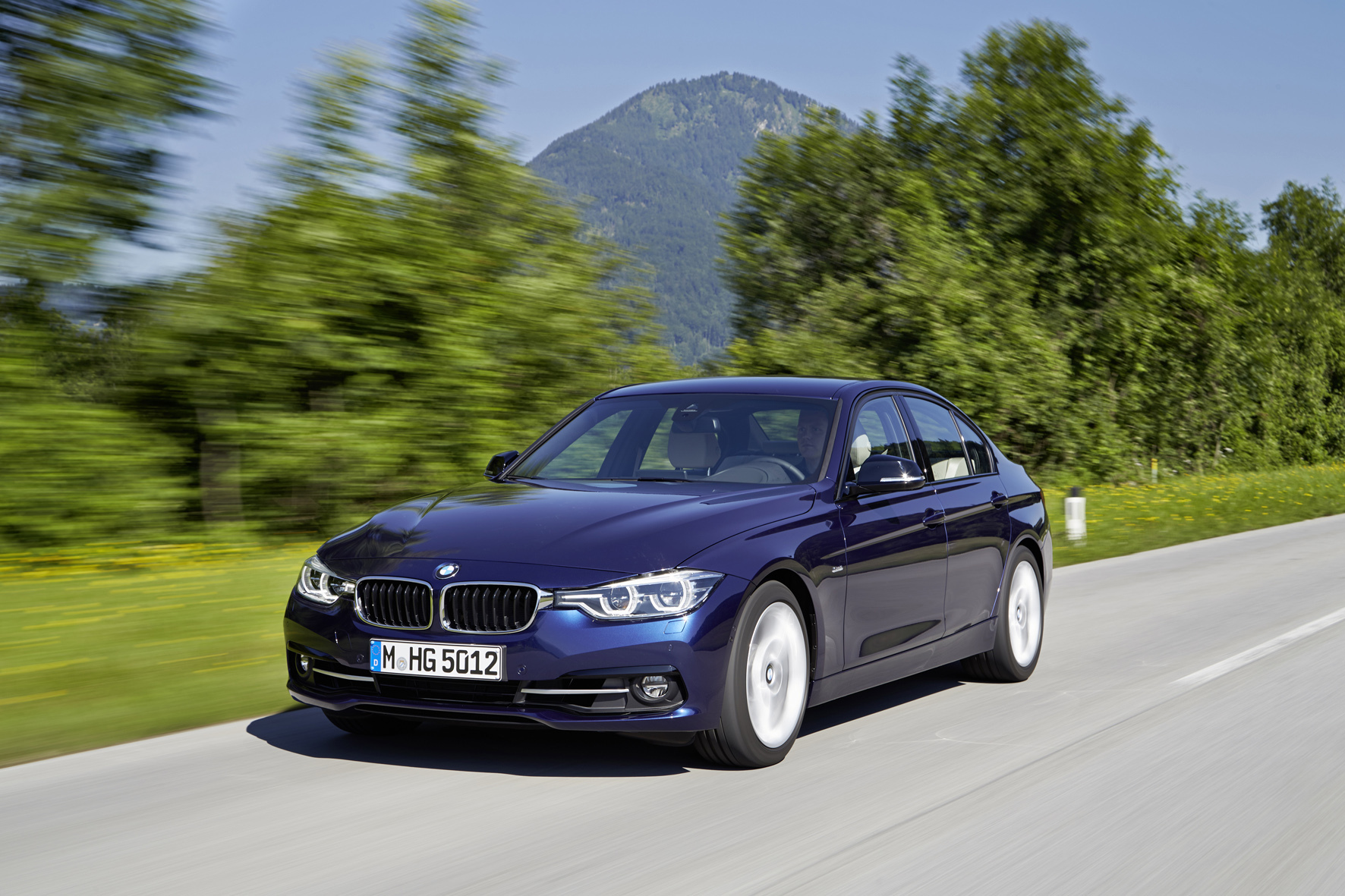 It's that time again where all the compact premium saloon rivals bring out their new and improved weapons. This time it's the turn of the crowd's favourite.
Listen carefully, because the new bits of the 3 Series may not be obvious.
This is a mid-life lift rather than a brand-new car, so from the outside there are re-sculpted bumpers, new lights including LED daytime running lights and taillights plus new exhaust pipes depending on your engine.
Inside there's new cabin materials and some new equipment, but under the skin there's some new engines plus revised suspension and steering, all designed to keep it on top of the dynamic tree.
At first glance you're unlikely to notice that it's a 2015 3 Series that just barged in front of the traffic queue; this is a very subtle makeover.
The front bumper has wider vents underneath and the re-arranged headlights are also designed to give the car greater width on the road, and the rear LED lights are certainly smarter.
But this is still a car that looks best with the right wheel and colour combination, and effectively looks very much like all the other 3 Series models already out on the road – but that's not necessarily a bad thing.
There's no more space in the new 3 Series than there was before, but for a car of this size it copes with people and their luggage well.
Front seat passengers are best catered for, with head and legroom a little more restricted in the rear although normal-sized adults will be comfortable.
One small if notable improvement is the new cupholders ahead of the gearlever, which are more substantial than before. The boot remains at a useful 480 litres and is easily accessed through a decent aperture.
Although there are several new engines in the range the only examples available to drive were 340i models, which gets a new 3.0-litre twin turbocharged six-cylinder unit.
With 322bhp available as well as a 332lb/ft of torque there's no doubt that it is absurdly fast; 0-62mph takes 5.1 seconds which is as quick as an M3 from 10 years ago.
Match it with the impressive automatic transmission and you get quick shifts when required and smoothness when you're not in a hurry, it's also more economical too.
The steering and suspension changes have come about thanks to improved body mountings, allowing stiffer settings for the dampers and springs without the ride quality suffering.
This particular model had adaptive damping and steering too, but it remains a fun and responsive sports saloon to drive, although more humble models may offer the best handling of all.
As a part of the changes for 2015 all 3 Series models now get the basic satellite navigation system as well as BMW's emergency on-call service; have an accident where the airbags are deployed and the car will automatically call for assistance.
The entry SE model gets 17in alloy wheels, air conditioning, Bluetooth, DAB and cruise control, while this near top-spec 340i comes in M Sport guise only. Some of the options are on the pricey side, but the general equipment level is good for the money.
The chances of you buying a 3 Series are pretty high. It's featured in the list of top ten best sellers in the UK for several years on the spin for a variety of reasons.
The BMW badge is one of course, as is its reputation for being a driver's car, which still holds true.
It appeals to young, thrusting executives, the young and the old and anyone looking for a little bit of flash in their lives. That it has become ubiquitous hasn't hurt its chances either, so expect to see a lot more new ones too.
THE FACTS
Model: BMW 340i
Price: £39,505
Engine: 3.0-litre petrol unit producing 322bhp and 332lb/ft of torque
Performance: Top speed 155mph (limited), 0-62mph in 5.1 seconds
Economy: 41.5mpg combined
CO2 rating: 159g/km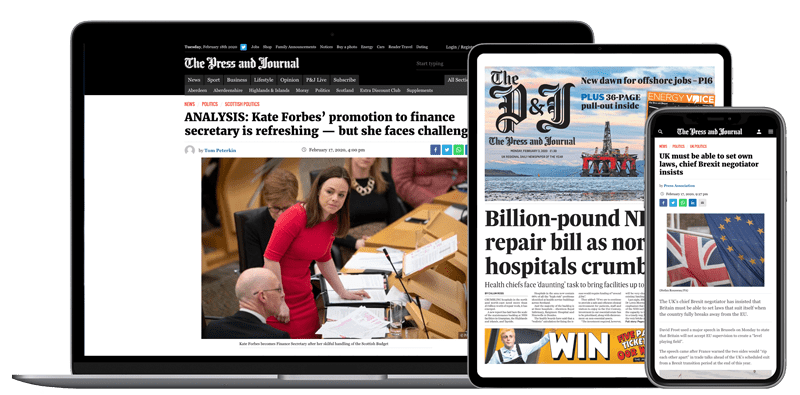 Help support quality local journalism … become a digital subscriber to The Press and Journal
For as little as £5.99 a month you can access all of our content, including Premium articles.
Subscribe