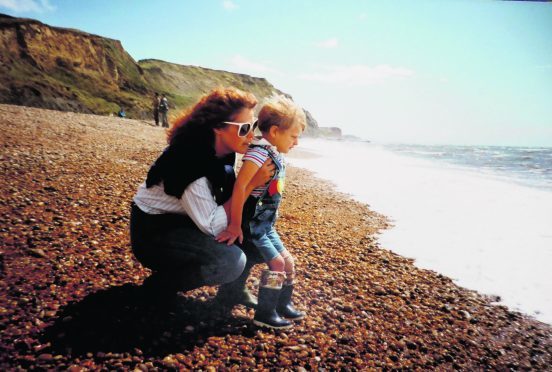 It all began with a journey to the Western Isles, a meeting with a roguish sea dog called Cubby MacKinnon, and the purchase of a Danish boat.
But it gradually developed into a full-blown passion which would transform Amelia Dalton's world and steer her out of the depths of depression into a magical landscape.
The Yorkshirewoman's odyssey is the stuff of Tinseltown scripts. She entered a testosterone-charged milieu in the north of Scotland and, as she said last week, "learned to love, respect and use the sea", and work across the world from Norway to Singapore.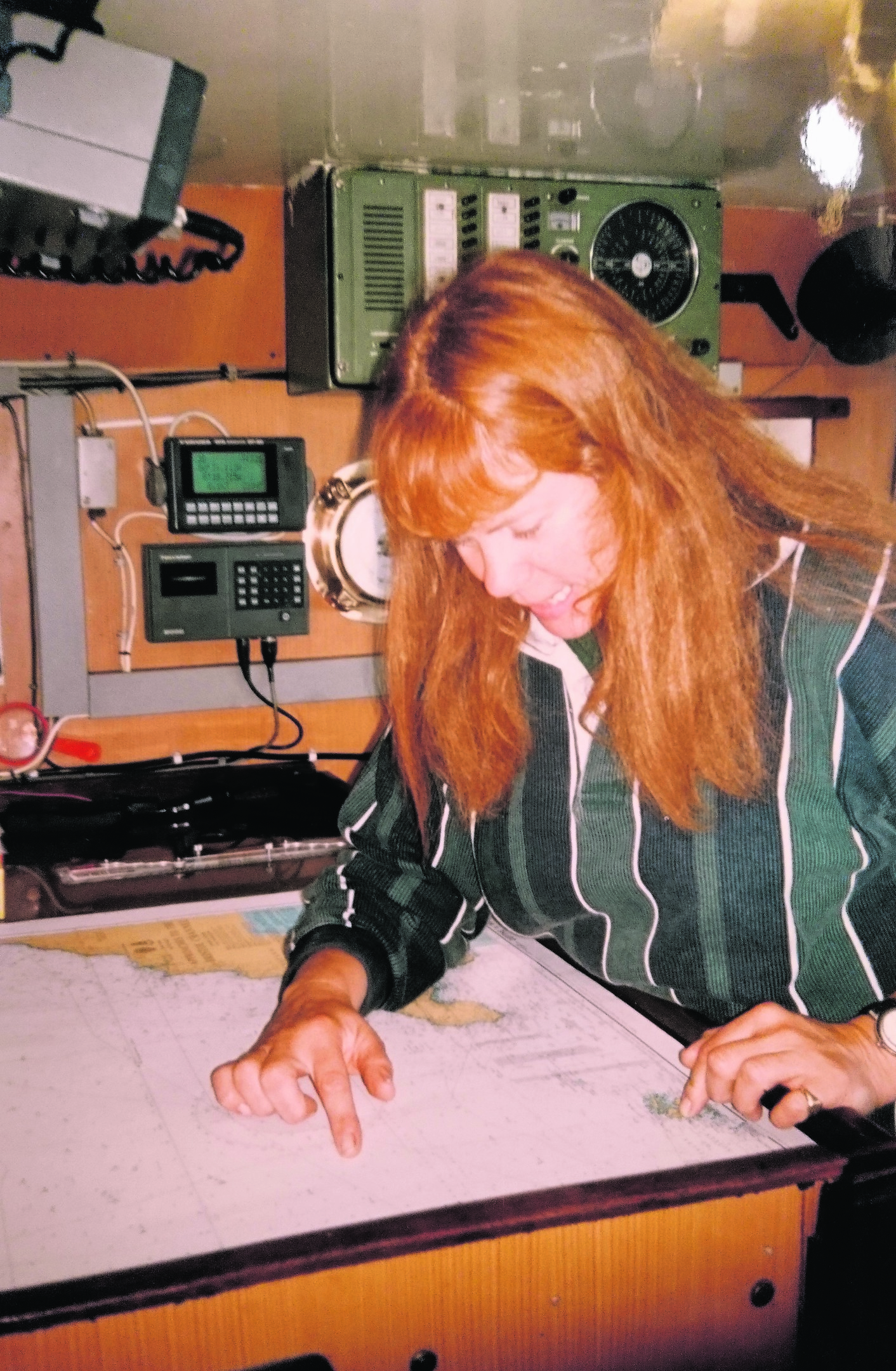 She wasn't born at the coast, and yet, during the last 30 years, the big blue has oozed into her veins, to the extent where Amelia, now 64, not only gained a commercial skipper's qualification – a first for a female in the sector – but subsequently researched and operated the entire programme for Hebridean Island Cruises, running the Queen's favourite holiday ship in the process.
It is a remarkable saga, but it hasn't happened without incidents and aggravation while she "tiptoed" through the egos of a male-dominated industry, as she has related in a new book Mistress and Commander.
In 1989, for instance, Amelia was carrying a bag of fish suppers back to her ship, Monaco, which was temporarily docked in Oban. Suddenly, she was confronted by a figure in the dark. And the message was horribly clear and delivered with a snarl. "You get your fancy, hi'-falooting self out of here. You're not wanted!"
It wasn't the first time Amelia had been forced to endure such intimidation, but this woman is as fragile as a moose: somebody who transcended the devastation of losing a son, while adopting the philosophy life was to be embraced.
She worked in the west of Scotland for the National Trust from 1989 to the start of the 2000s, before setting up her own travel company, Amelia Dalton Travel, from which she gained plaudits from royals and a plethora of celebrities.
Nothing has daunted her. When I asked her to list any negative aspects of her career, she accentuated the positive and responded: "The isolation of being at sea for long periods could be anxious, then there were the worries of winter, the dangers of dive charters.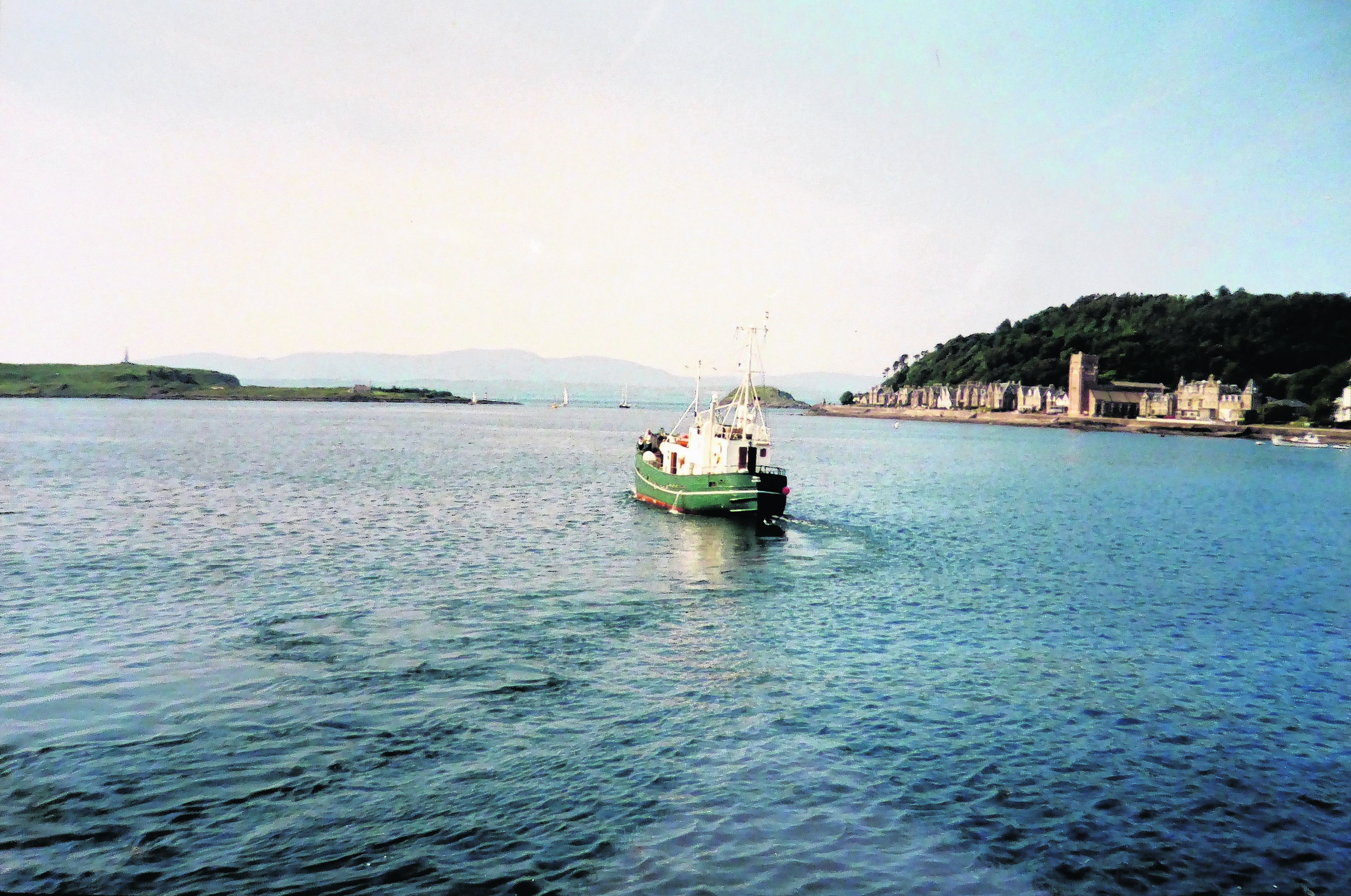 But these were as nothing compared to the great times, the sense of achievement, and proving I could make the business work as a going concern, not simply as a spoiled girl."
From the late 1980s onwards, she owned a small ship, running cruises to the isolated island chains of Scotland's West Coast, visiting such resplendent vistas as Rum, Eigg, Mull, the Cuillins on Skye and the transcendent otherwordly wildness of St Kilda.
It's an inspirational saga, but one forever perched on the cusp of disaster.
Amelia was dependent, at the start of her adventures in the north of Scotland, on the man she had engaged as the skipper of Monaco, Cubby MacKinnon, who worked on the West Coast with his wife, Kate.
Never a man to use 20 words where a couple would suffice, this real-life Para Handy helped Amelia through her early travails. When she asked: "Do you think this boat's just a tub full of holes?" Cubby replied: "No, I reckon she's okay. But there's a wee problem."
These "wee problems" often proved much bigger obstacles. But, as Amelia said: "Cubby was never fazed by that. He always looked for solutions and he knew the waters around the north of Scotland like the back of his hand."
Cubby was a constant presence in the early stages, a mixture of gruff good sense and monosyllabic humour, but Amelia was confronted by demanding passengers, officious bureaucrats and sceptical sailors on a frequent basis. What began as a bid to assist the NTS in maintaining their island links was a campaign beset with pitfalls.
Yet, by the sheer force of her personality, allied to her relentless work ethic, she flung herself – while in her 30s – into the task of transforming a neglected Arctic fishing boat into an expedition ship. And prospered.
"Nobody knew what to make of me when I first travelled to the north of Scotland, but when I visited St Kilda in 1983, I fell in love with the sheer beauty of the place. It was incredible: I arrived as somebody who only knew these places from dusty old maps, but suddenly I was transported into their centre and I was blown away by them and what they had to offer.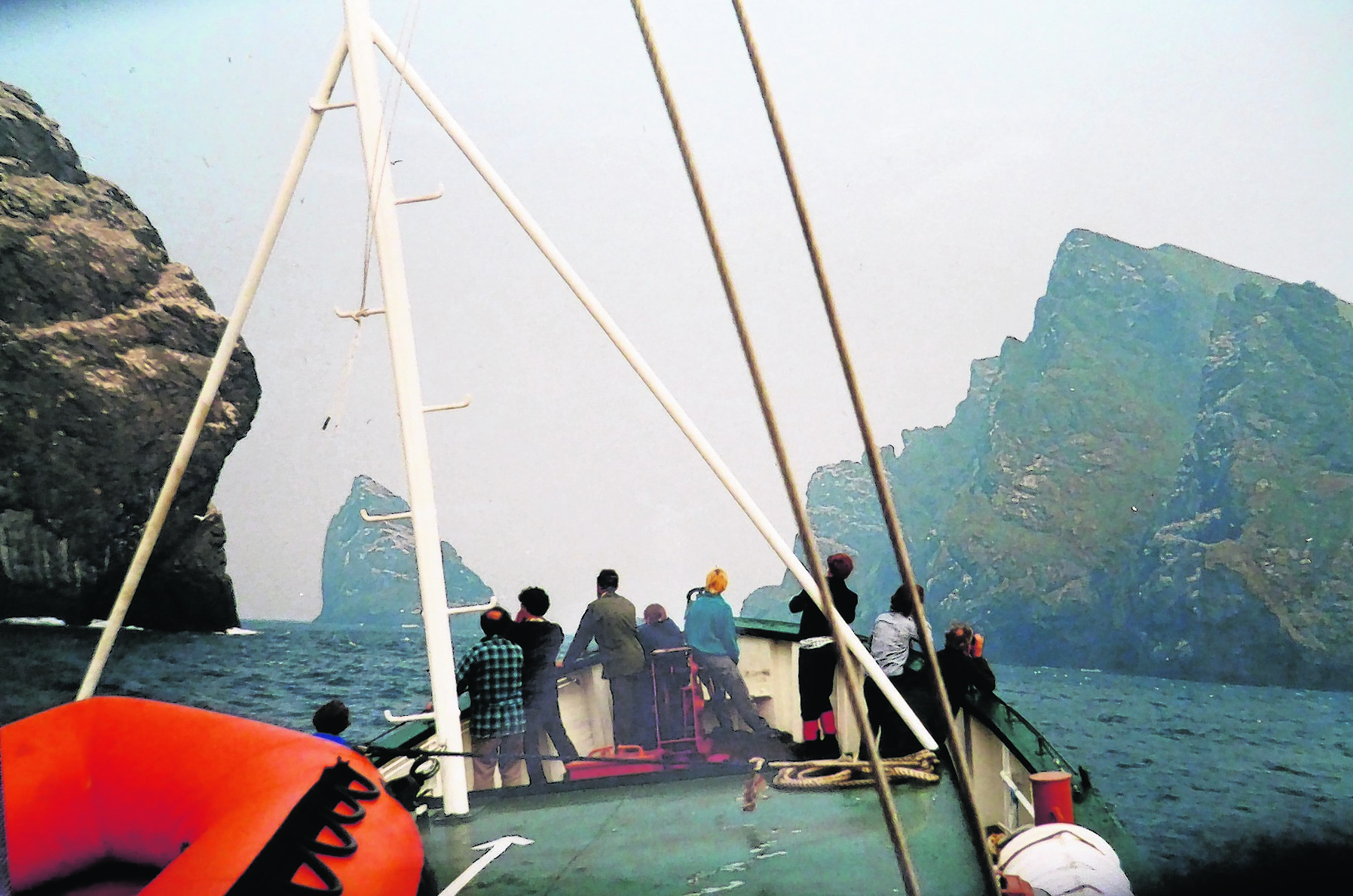 "I was lucky. I wouldn't have been able to do what I've done without gaining the trust of the locals and benefiting from the knowledge of Cubby."
Her book acknowledges his influence with the words: "To Cubby, who taught me of the sea and whose jokes I shall never forget." He vanished at the end of the 1990s.
Separated from husband John, Amelia is a resilient character, endowed with the attitude that challenges are to be seized by the scruff of the neck. Nothing, be it bloody-minded fishermen, bolshie locals – who resented a "poncey Englishwoman intruding on their patch" – or a litany of red tape and pampered shareholders, stood in her way.
"I was a middle-class girl with a background in antiques and cooking, the daughter of a judge and somebody who was happily married with two little boys. But, as time went by, I discovered how tough, but idyllic, life could be on these islands. I had to deal with problems in finding a boat in Peterhead and we ended up going to Denmark to find the Monaco and bring it back to Scotland. Nothing comes easily, not from my experience.
"However, one thing I have learned along the way is that if you fling yourself into an endeavour and are dedicated and committed enough, you can bring these things to fruition. I certainly didn't have a dream to become a skipper, and I fell into this by chance.
"But, having established the company, borrowed money, taken out both a grant and a loan from the HIDB [Highlands and Islands Development Board], and with a clutch of shareholders to keep happy, I just had to go on and make it work.
"So I simply refused to accept things couldn't be done and, if anybody told me I couldn't do something, I wanted to know why. If there was a good reason, I took note. But simply being told 'because it's not done like that' didn't cut it with me. You could say I was stubborn. You would be right."
She's a redhead and her book is emphatically down-to-earth, peppered with the language used by real sailors – not Jack Hawkins in "The Cruel Sea". That's another factor in her favour.
It reeks of truth and candour. But there again, Amelia only embraced the call of the wild after a terrible personal tragedy. Her youngest son, Digby, was a vulnerable, illness-prone infant: somebody whose brief interludes of healthy joy were interspersed with the constant feeling he was slipping away.
As she recalled: "I had gone into his room to wake him for school. He rarely slept well, but he looked angelic, slightly flushed, a gentle snore drifting up from the bed. I decided a day off school for an eight-year-old would do no harm. So I went back to the ironing.
"Glancing at the kitchen clock a little later, I saw it was 9.30am, so I knew I needed to get him up or he would not sleep at all that night. But there was no little sound of gentle snoring as I walked down the passage and, as soon as I looked at him, I knew. He was completely still and his lips were pale blue.
"Over the next few months, life seemed to take place beyond a thick pane of glass. I was numb, with no feelings, there was just an all-consuming aching emptiness. I didn't want to be in the house with all its memories, because everywhere I looked was Digby."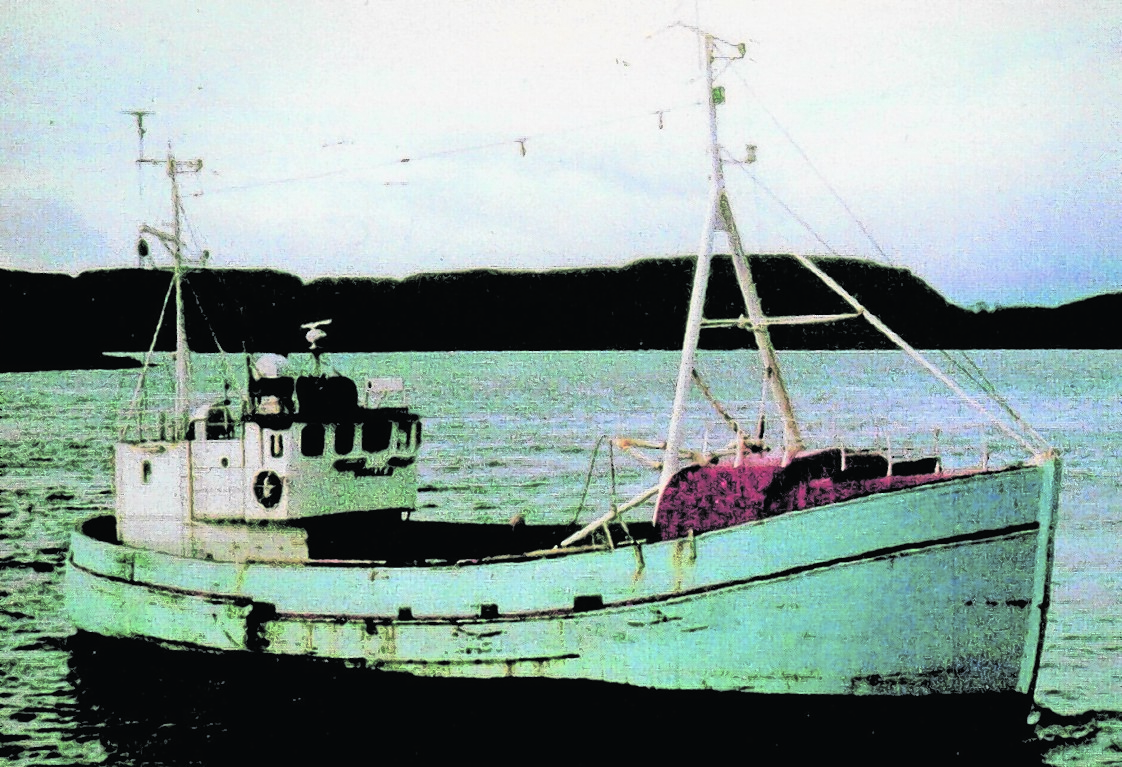 That experience might have floored many people, but Amelia has been galvanised to grab every opportunity and chase down her ambitions as a means of honouring her son's memory. The crusade has steered her on a journey across the globe, yet one suspects she will never forget her precious Digby, not that she would contemplate doing so, let alone lose her bearings in the bigger picture.
She is delighted her company has expanded into a global success and she now lends her expertise to clients on a variety of river and ocean cruises, but the woman herself is as grounded a person and as proud of her other son, Hugo, who is now a professional artist, as you could meet.
She explained: "I never wanted to be the centre of attention. All I desired was to help friends out of a hole, to plan the cruises, and introduce people to the west coast of Scotland. I loved telling them about the islands, the history, the seabirds and the flowers.
"In some ways, it all went wrong, in terms of the difficulties which cropped up on a regular basis. And yet it has definitely been a success: people have loved their time on board. They revelled in the remote islands and lochs, walked on beaches, and they saw birds and whales they had never even known existed in these parts. No one lost any money. Ultimately, I had made it work."
Somebody described Amelia's story as "A Year in Provence with the cast of Para Handy". But, while her life has comical elements – and the lady at the centre of the enterprise has a wonderfully free-spirited mentality – she has had to lock horns in a battle with herself and the sea.
Thankfully, the tide is now in her favour.
Mistress and Commander is published by Sandstone Press.
AMELIA'S BEST OF SCOTLAND
1. St Kilda – drama, untamed wildlife and scenery, seabird colonies, heart-stopping diving.
2. Canna – lush and slightly exotic with orchids, butterflies and corncrakes – 'a precious stone set in the silver sea' of the Minch. Shakespeare must have had Canna in mind!
3. Tobermory for pub (Mishnish).
4. Loch Hourn – grandeur, Bay of Pigs (NW Jura) for lonely isolation and you can hear the roar of the Corryvreckan when at anchor.
5. Treshnish isles for striking geology creating striking islands.
6. Ardnamurchan point and lighthouse as either we were heading west to start an adventure or it marked the relief of the sheltered waters of the Sound of Mull. On the East coast I liked the dour granite resilience of the fishing harbours of Buckie and Macduff.