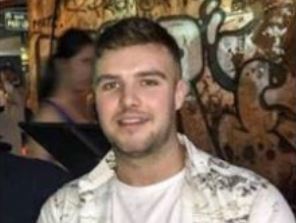 An Aberdeenshire man has been found "safe and well" after being reported missing following a night out on holiday in Vietnam.
Connor Leslie, 23, from Newtonhill was enjoying the first night of his trip to Hanoi with three other friends when he went missing at around 9pm British time last night.
But his brother, Ross Leslie has now confirmed that he has been found, he said: "He was dropped off in the middle of nowhere, he's been found safe. I've had  a quick chat with him, but he was really tired and was wanting to speak to mum."
The group of friends had accepted a lift home from an off-duty taxi driver, but on arrival at their hotel, at 2.30am local time, the driver then sped off with Mr Leslie still seated inside the cab.
His friends had shared a photo of Mr Leslie taken just before he went missing in an attempt to track him down.
Speaking from Newtonhill, close friend Lewis Dickson has been in touch with the other members of the group in Vietnam, he said: "They had not long arrived in Hanoi, it was their first night out and they had been chatting to the taxi driver. When he offered to give them a lift home, they thought nothing of it."
But Mr Dickson explained that everyone had got out of the taxi apart from Mr Leslie, and that the group had immediately tried to tell the local police.
Posting a photo of Mr Leslie on social media, Mr Dickson had urged anyone with information to get in touch, adding: "We have informed the British embassy in Hanoi, we just want to find him safe and well.
"His friends over there have been ringing his phone, and trying to message him on WhatsApp, but you can see that the messages haven't been delivered.
"They have got a translator now, so hopefully the local police will be more helpful."
A Foreign and Commonwealth Office spokeswoman today said: "We are assisting the family of a British man who has been reported missing in Vietnam, and our staff are in contact with the Vietnamese police."
Anyone with information should contact the British embassy in Vietnam at 44-46 Tran Phu Street, Ba Dinh District, Hanoi – Tel: (024) 3 826 4026