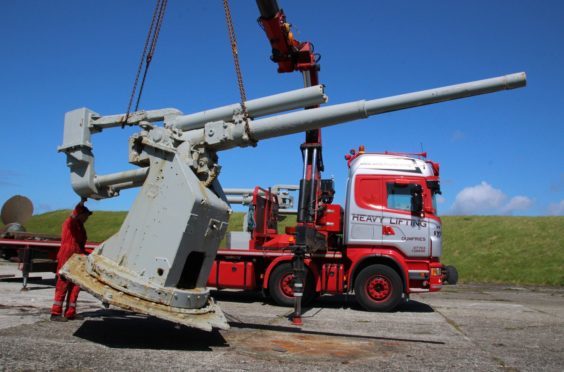 Two anti-aircraft guns are to embark on a journey just shy of 400 miles to their new location in Dumfries.
The WWII artefacts are being transported from their home at the Scapa Flow Museum at Lyness, Orkney, to the Dumfries and Galloway Aviation Museum for conservation works.
David Reid, the Dumfries museum's chair and curator said: "We're very excited that the guns have started their long journey by sea and road from Orkney.
"What we were missing was an anti-aircraft gun. So we were delighted to have the opportunity to add these to our collection and arrange for their transport from Orkney."
The guns served on the River Thames during WWII and have been allowed to leave by the Orkney Islands Council as attention is focused on items from the two world wars with closer ties to Orkney.