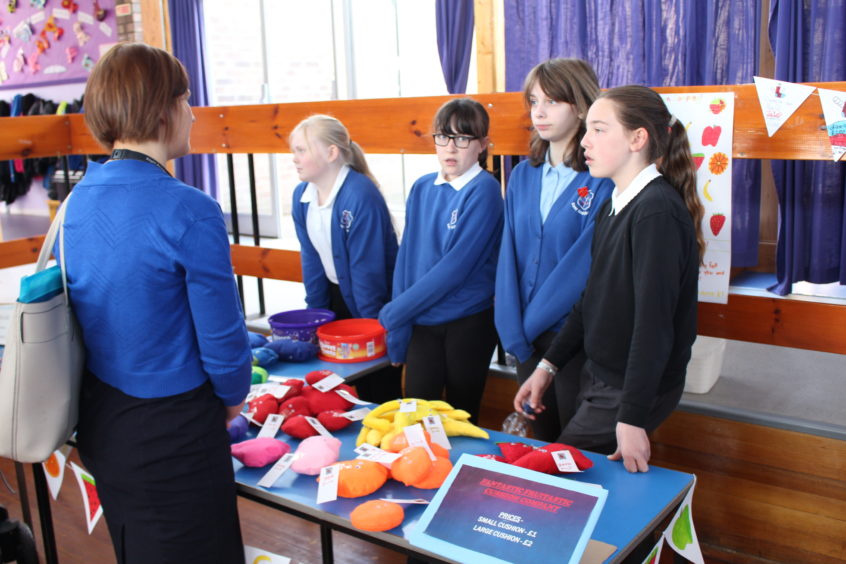 Pupils at a Moray primary school have been testing their entrepreneurial skills.
The youngsters at East End Primary in Elgin were given £5 to buy products for a stall to generate a profit.
They were also challenged to market their idea and promote it to parents, teachers and fellow pupils – with recycled socks, cushions and books all given a new lease of life as items such as doorstops and bookmarks.
P6/7 teacher Mark Hopkirk was impressed by the creativity of some of the pupils after the vast majority of them sold out of items at a special event yesterday.
He said: "They pitched to the parents council and were successful, which meant they received £5 each which they used to buy some materials and created whatever it was they said they would.
"Some of them had practical stalls, like throwing things at cans and into a tub or a lucky dip, while others made bookmarks, fruit-themed cushions, a whole range of different things.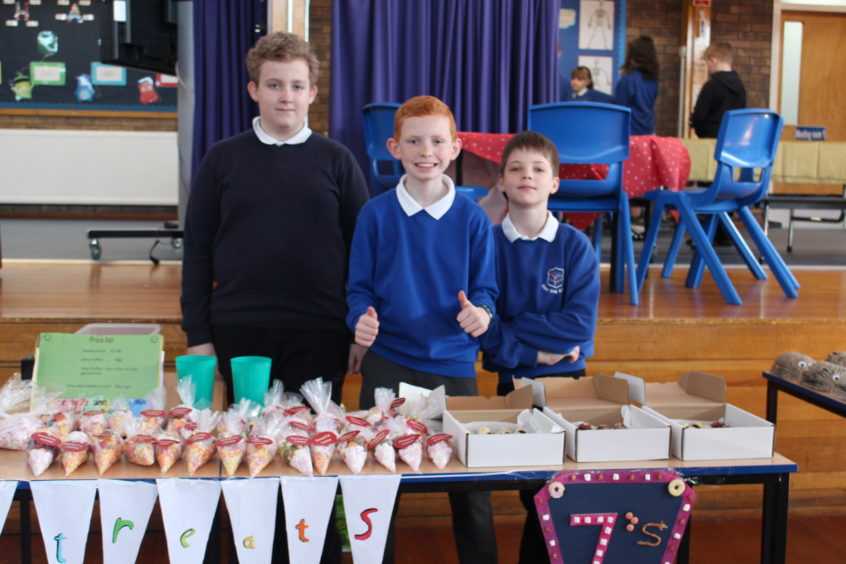 "Parents and the support staff came in for a look around and it looks like virtually everything has been sold out which is great."
Some of the more unique products on sale included door stops which were created out of recycled socks, decorative hedgehogs made out of old books and key-ring pom poms.
All the money raised by the stalls will go towards funding a treat for the departing P7 pupils, after the parent council is paid back.
Mr Hopkirk added: "In the end, the event was really good as it gives the kids a taste of the real world through the various different classes, like maths, marketing."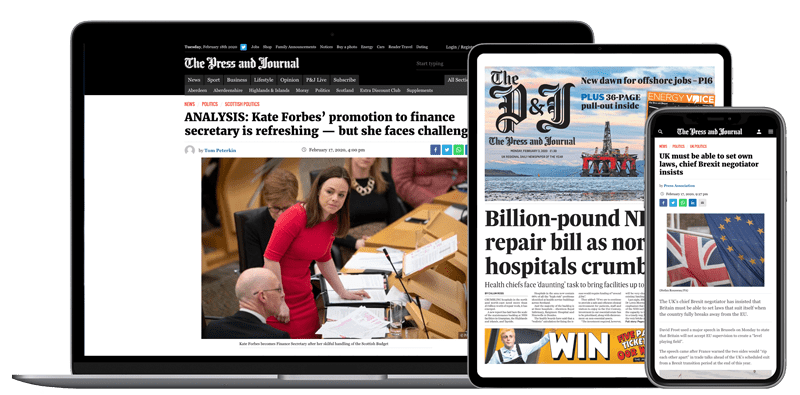 Help support quality local journalism … become a digital subscriber to The Press and Journal
For as little as £5.99 a month you can access all of our content, including Premium articles.
Subscribe